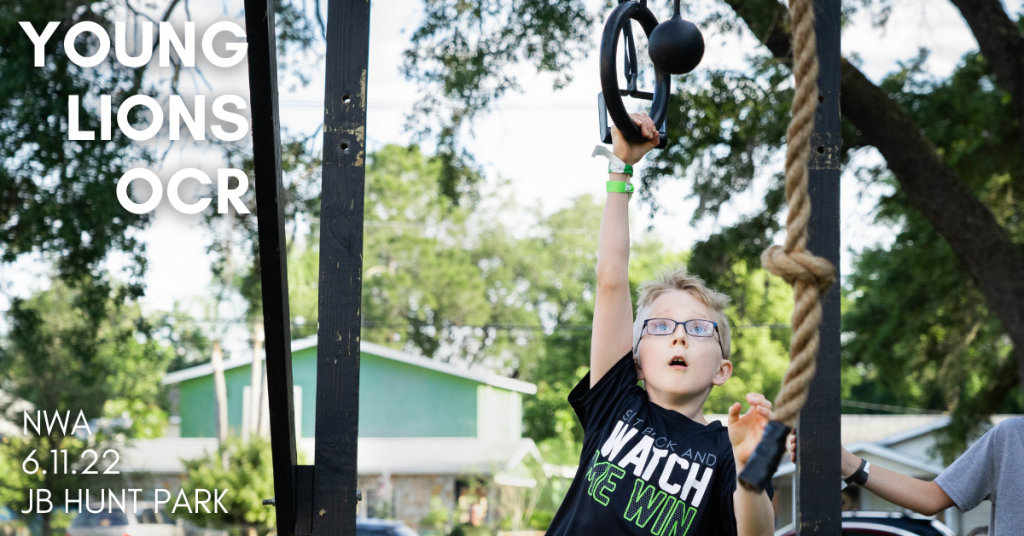 Sponsored post
Mamas of would-be ninjas, you're in luck! A company called Young Lions is hosting an event on June 11 that will thrill your kiddo with a 1-mile course featuring 10 crazy fun ninja obstacles! And it's only $10 to register.
The Young Lions Obstacle Course event will be held at JB Hunt Park, 2003 Fleming Drive in Springdale. Ages 5 through 17 are welcome to participate (they'll have lanes that are appropriate for the little ones as well as the older crowd, no worries). You'll need to register for the event, which will have groups of racers going through the course for around 25 minutes each "wave," from 9 a.m. until noon. Parents are encouraged to accompany their kids through the course to assist, take pics, and cheer them on. 
All participating "Young Lions" will receive a swag pack and water at the end of the obstacle course. Kids are allowed to run as many laps as they want, and most families spend around two hours at the event.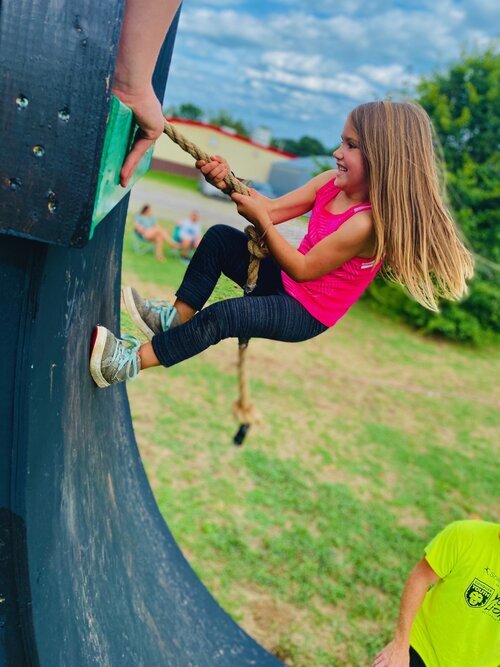 In addition to the Ninja Course, the event will include a family fun festival at no additional cost. The festival will feature inflatables, Kona Ice and a food truck. You're also welcome to bring a picnic for your family.
"We're committed to improving the health, fitness and well-being of America's families," said David Mainprize, Young Lions founder. "Our goal is to get kids out from behind the screens and engaging in fun, physical activities."
David has been producing and building obstacle course events since 2012, and he started the Young Lions Obstacle Course in 2018. The company's home base is in Northeast Oklahoma (Tahlequah), where they have a 6,000-square-foot obstacle course training and events facility. 
"We have put on Young Lions events across the nation, including two previous events in the Northwest Arkansas area," he said. "We put on our first in the area in 2019 to a great reception and were gearing up for another when COVID derailed us. We were able to host a make-up event in 2021 and are now working to get the word back out. With NWA being such an active area for outdoor activities and this being such a fun, community-based event, it seemed like a no-brainer to bring it to a spot so close to home."
Be sure to arrive 30-45 minutes before your registered wave time so you can park and get checked in. Parking will be $10 cash at the gate. Look for the registration tent to check in. You will have e-signed a waiver when you register online. They'll send you a QR code that will be scanned on race day.
This is going to be so much fun!