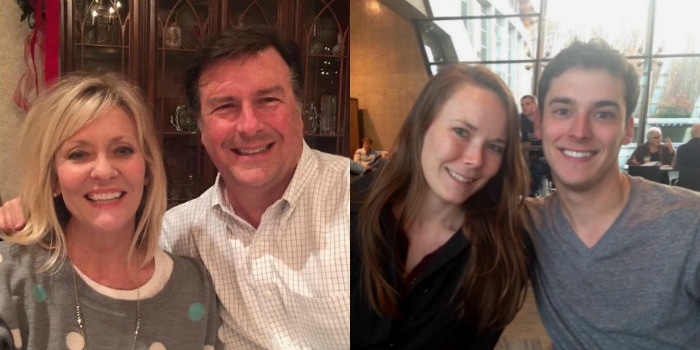 Name: Talya Boerner
Kid's names and ages: Kelsey is 27 and Tate is 23.
How does momming change when your kids are in college? Both my kids have graduated college and are happily employed, but those college years were a time of transition for all of us. I've never been a helicopter mom, but even so, freshman year felt particularly odd when I realized I no longer had any idea of my kids' routines or schedules. We all found ourselves with more freedom, and that was a good thing.
The worrying and praying part never changed, but my role became more that of a sounding block, an advisor, and a friend. And home became a safety net and a place for our children to regroup, because really, once they left for college, they never lived under our roof again for any significant stretch of time. When you think about it, that's the end goal, right?
What's your favorite "me time" spot? I'm very much a homebody, and there are lots of great spots in our home to sit and read or write. Really, I find "me time" any place I can sit in silence with my journal, Macbook, and a cup of coffee or glass of iced tea. Working in the yard is also favorite "me time".
Tell us about what inspired you to write your book, The Accidental Salvation of Gracie Lee: I always planned to write a book, but a conversation with my father-in-law spurred me to actually put pen to paper. The Accidental Salvation of Gracie Lee was inspired by my own childhood as a farm girl growing up in the Mississippi River Delta. The book began as a series of blog posts that evolved into a memoir and eventually became fictionalized into Accidental Salvation. It was a process, for sure.
Where have you traveled to promote your book? I've had book signings and events all over Arkansas, as well as in Dallas and Austin, Texas. This past summer I attended the Alabama Book Festival in Montgomery and did some promotional work in Mississippi. I participated in the Barnes and Noble Teen Book Panel in Tallahassee and had a book signing in Seaside, Florida. Next up, I'll be attending the Louisiana Book Festival in Baton Rouge at the end of October.
Did you always want to be a writer? Not really, although I always planned to write a book (if that makes sense). Growing up, I wanted to work in the corporate world and have a corner office in some large city.
I have vivid memories of playing "banker" with my little sister. We'd count out Monopoly money and write up deposits using slips from the bank in town. When it came time to attend college, I earned an Economics degree from Baylor University.
I worked in banking for thirty years and even ended up with that corner office in Dallas—probably some sort of self-fulfilling prophecy. Now, writing feels like my reward for working so hard all those years.
Do you have any new creative projects in the works? I'm working on another novel, I've started on a sequel to Accidental Salvation, and I have a children's picture book in the works. I have lots of other projects working in my head.
What was the last thing you laughed out loud about? Saturday Night Live.
If you could vacation anywhere in the world this winter, where would you go? I'd love to spend Christmas in the Rockies with our entire family.
What's something your friends might not know about you? I can juggle.
If you could share a message with the entire world, what would you say in just a few sentences? Be kind and laugh often.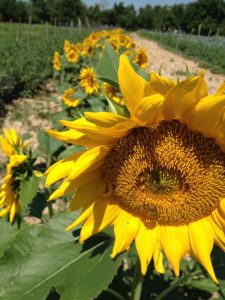 What's the most reliable way for you to get inspired? Nature always inspires me, especially working in the garden and walking around on our family farm where my mother still lives. Even a quick walk through the neighborhood provides inspiration for me. I also find inspiration in being around other writers and bloggers. Reading inspires me, too.
What were you doing last when you lost track of time? Writing. For me writing is like time traveling. I can easily lose half a day or more.
What do you most want people to remember about you? Maybe that I had a way of making people see something special in ordinary things.
One word to sum me up: Inspired.