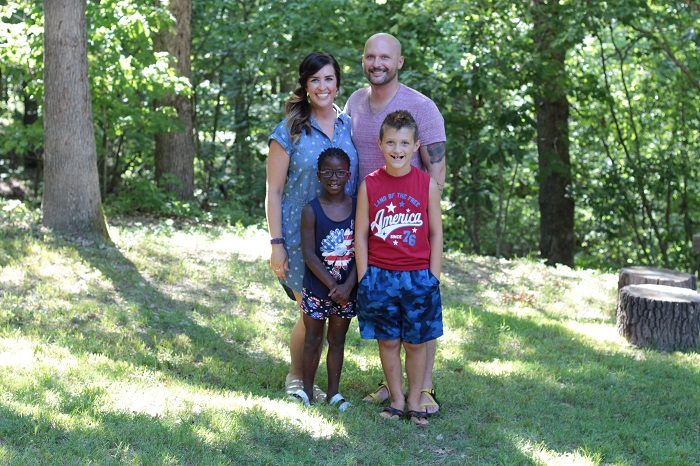 Thanks for letting us interview you, Meg! It was great getting to know you, your family and about your book publishing career, here!
Where do you live in NWA? In transit. But landing in Centerton.
What brought you to the area? Originally, Church planting.
Children's names and ages: Jax 9, Phoenix 9
Where did you grow up? Russellville, AR
How would you describe your family's "personality"?
We love adventure and we love to be active together. We are not afraid of hard things and do our best to live authentically.
Can you tell us about your foster care and adoption journey?
When Jax was born with a cleft lip and palate- it changed the way we looked at "our plans" for family and kids. We had always wanted to adopt: to have all kinds of kids in our family. But this unexpected detour of his birth defect opened our eyes to see all the kids that we have in our own state, county and city who have hard roads ahead, been through hard things and come from hard places. They need love, acceptance, belonging, family and support just as much as my Jax did/does.
So we became foster parents through The CALL of Arkansas. Foster Parenting is not for the faint of heart and it requires a whole new level of patience and grace in parenting. It is one of the hardest and best things that God has entrusted us, second to having a cleft kid.
One of our very first placements would later become our daughter, after two years. She has several biological siblings and they were adopted by some of our friends and we've all become one large multiracial extended family. Our daughter has some special needs as well- and this sisterhood is the greatest tribe a human could ask for.
Can you tell us about being a #cleftmom and what that has been like for you and Jax?
Like I mentioned before, finding out about his birth defect was earth shaking for us at first. We had to learn to throw the parenting rule book out the window and be flexible, resilient and courageous.
He had his first surgery at just 10 weeks old. He's had many more and even has a major one in just a few weeks. Every parent prays for a "normal, healthy baby" but sometimes God throws you a plot twist.
Redefining normal and healthy because of this #cleftlife has been the hardest thing we've ever been through, and yet the most beautiful story we've ever been a part of.
I could write a book on everything that we've learned so far- in fact- I'm planning on it!
Jax means "God has been gracious" and at He has been at every road bump in this cleft journey; God proves that quite often our biggest challenges are his graciousness in disguise.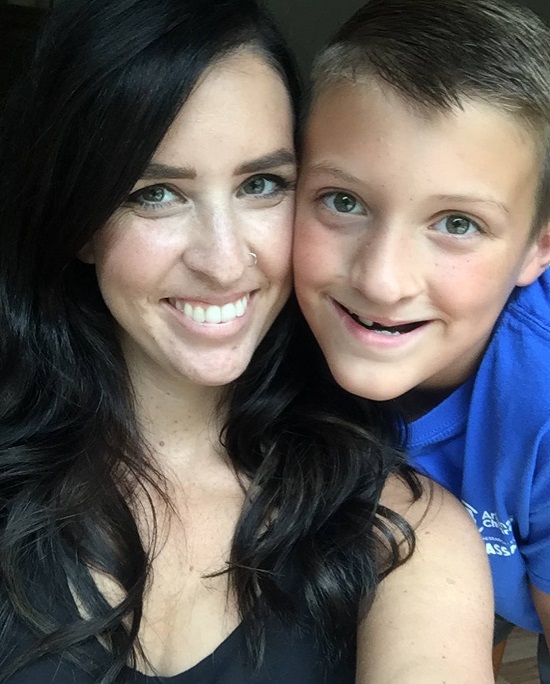 Where's your favorite vacation spot? Any place there are adventures to be had.
What's the last book you read? Wonder by R.J. Palacio
Speaking of books, tell us about the one you're writing! And your publishing company!
I'm working on several secret projects but the one that is coming out this year is the second book in The Nightingale Files series, which is a Young Adult mystery series that is actually set (loosely) in our very own NWA!
I started Megaphone Publishing in 2014 to make my stories into real books and to help others do the same. Our other author Kelly Krout is putting our her second children's book in November. Its been a huge adventure and we're looking forward to growing and helping others tell their stories, helping them come to life.
What's some great parenting advice you used and then passed along to others?
You cannot give a child what you do not possess. Healing, courage, patience, self control, grace, joy, kindness, love, health, freedom…you name it- you can't give it to a child and expect it from a child if you have not experienced it yourself or have it to give.
What's something you'd love to learn in the future?
I would love to learn to fly.
Do you have a favorite phrase?
I mutter "What is my life right now?!" to myself A LOT but I don't know that it's my favorite. My husband says that I say, "Use Your words" the most. Ha!
A phrase that really helps me lately is something they say in Yoga, "Everything is as it should be". It helps me accept things out of my control (which is almost everything!) and be a little more peaceful.
What are some of your family's favorite holiday traditions?
I love friends that gather. Anytime, but especially at festive holidays. I love light tours. And I always watch White Christmas and Christmas in Connecticut while I wrap presents.
What's your favorite way to relax?
Hiking in the woods or Yoga.
One word to sum me up … Audacious