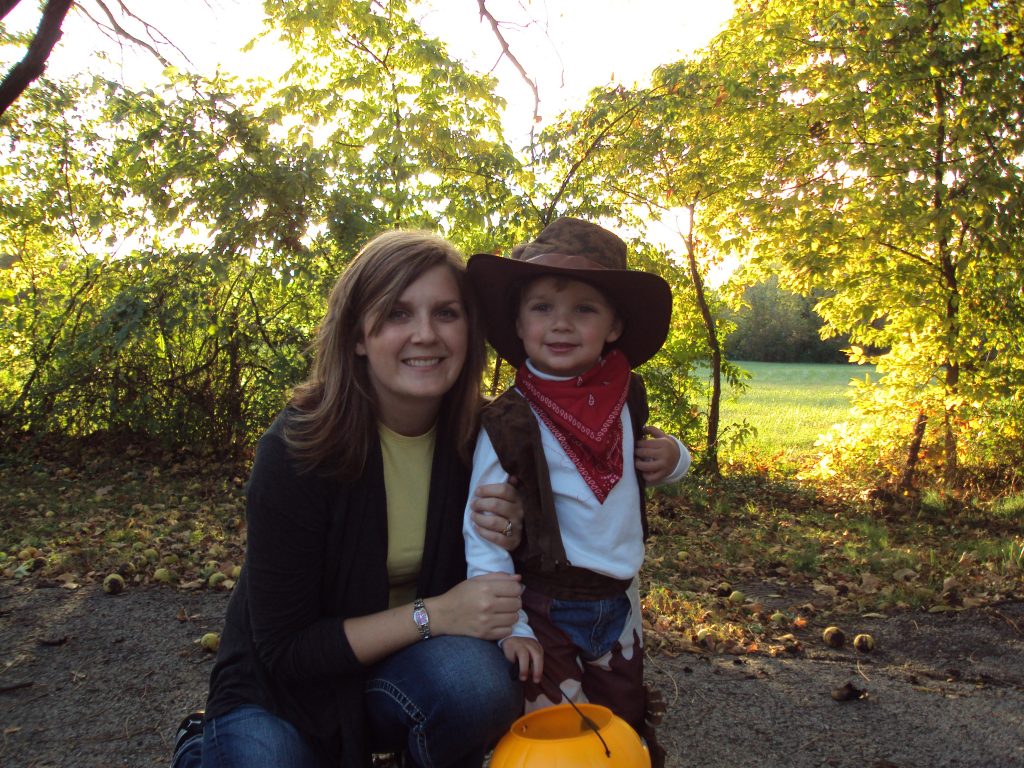 Name: Lesya Morrison
Son's name and age? Austin, 3
Where are you from and how long have you lived in NWA? I am originally from Magnolia, AR/Little Rock, AR.  I have lived in NWA for about 7 years now and absolutely love it here!!
Tell us about your job: I am a Designer at The Benchmark Group in Rogers, AR
What's your favorite kind of music right now? I like a little bit of everything, but my fave right now is Adele.
Don't you live in a musical family? My husband is a phenomenal drummer, and my son seems to be following in his footsteps (he got a drum set for Christmas!!).  It is definitely something that runs on my husband's side of the family, I do not have a musical bone in my body!!
What's one of the cutest stories you're telling about your son right now? The story that sticks out would have to be from the night I got my Black Belt in Taekwondo, he cheered me on during the whole thing!!  When I got called up to receive my black belt all I could hear was "YAY Mommy!!  You did Hi-Ya!!"
What are your personal hobbies? My personal hobbies are Taekwondo, reading, selling Scentsy products, and anything that involves my family.
If you could have a second home anywhere in the world where would it be? I haven't been very many places in my life, but out of the places I have seen, I would have to say Islamorada, FL.  That place is BEAUTIFUL!!!
Where was the last place you traveled? Islamorada, FL.  It was my first long trip with my son and we drove all the way.  ALL 24 HOURS (there and back)!! I have to say that he did better than anyone else in the car!
What's something you've always wanted to learn? I have always wanted to learn to dance, I am the biggest klutz!!! Learning some of the dances like you see on shows like Dancing with the Stars would be a lot of fun.
What's something fun you've been doing lately? I recently started selling Scentsy products and love it!!  It is a lot of fun and I have met some amazing people along the way!
What three things do you always have with you? I always have my cell phone, debit card, and Cherry Chapstick!
How do you unwind at the end of the day? After Austin goes to sleep I like to sit and talk and watch some TV with my husband Shane, it is always nice to sit down and catch up with how our days went.
One word to sum me up … Happy