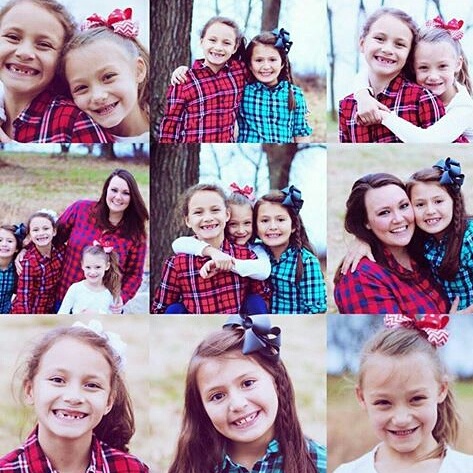 Name: Stephanie Hardy
Kids' names and ages:
Brylee age 10, Madelyn age 8, Emily age 6
How long have you lived in NWA and what brought you here?
I was born and raised here in NWA! I did travel a lot after high school when I joined the United States Army and served for 6 years. But this is my hometown and I wouldn't change it for the world!
Tell us about a day in your mom life: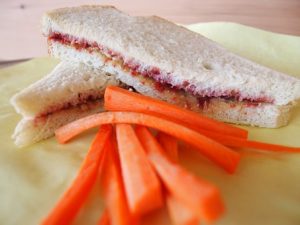 Oh boy, where do I begin?! We wake up at 6 am and get ready for work  (I am a teacher) and they get ready for school. We prepare the night before getting clothes laid out, lunches made and shoes found…because I have learned that preparing the night before saves us about a hour worth of headaches, looking for socks and that other missing shoe.
I love that I am able to drop my kiddos off at school…I still yell out the window, "I love you and have a great day!" I will do that every time even if it embarrasses them!
After work and school my kids are active in the Boys and Girls Club! They have such a amazing program and have been a huge blessing for us. They train there 2x a week for 5ks and even take cooking classes. The programs are absolutely amazing and my kids love it!
I love dinner time and dinner time is always a special time because it's a home cooked meal and we sit together around the table and talk about everything and anything. It's bonding time for us and I enjoy it so much!
What was the last thing you laughed out loud about?
My daughter who is 6 is always so full of surprises with what she says…they other day she came up with this and I laughed out loud for hours….I told her that she needed to get  along with her sisters and she came back with, "I just cant help it Mom, I was just born this way!"
If you could have one super power, what would it be and why?
Definitely to be able to clone myself…Oh, the things I could get done!! To be cleaning, working, gymnastics practice, sport events,  well you get it…all of those places at once….whew that would be amazing!
What's your favorite "me time" spot?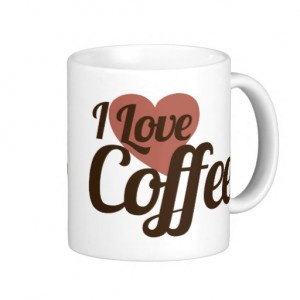 Early in the morning I like to make a cup of coffee and just sit on my back porch and relax…its so peaceful.
If you could vacation anywhere in the world, where would it be?
I would love to travel route 66 and see all those incredible places along the way!
How would your best friends describe you?
Fun, outgoing and crafty!
What's your favorite music and why?
I love the 80s music…Its just so fun!! It gets me moving and dancing, especially when cleaning!
When you're feeling low, what's your go-to activity?
Gardening! Who doesn't smile when they are in a flower bed?
Do you have any plans for the summer?
This year we'll be spending time outdoors…lots of fishing, camping and s'mores!
Which hobby would you like to pick up again?
Flea marketing!
What do you most want people to remember about you?
That I was a great Mother and even through hard times I still smiled and have gave it my all!
One word to sum me up:
Loving!
Click here to visit the First National Bank of NWA website or follow them here on Facebook. FNBNWA is a full-service bank and has multiple branches, including: