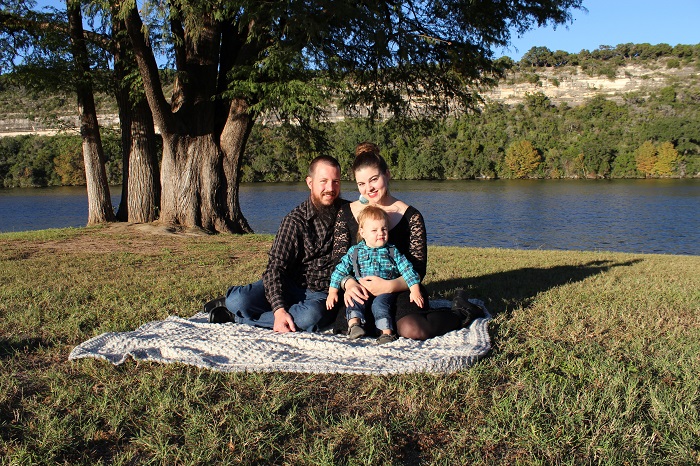 Jennifer LeViseur moved from Austin with her husband and son to Northwest Arkansas last month. If you see Jennifer around town, be sure to give a warm welcome!
Here's more about this mom of 1 and 1 on the way:
Son's name and age:
Gunnar, 2
And baby #2 is on the way?
Yes, due in early February!
Boy or girl — or is it a secret?
Another boy :-).
Was your son early, late or right on time?
Gunnar was a week early.
How are you settling in to Northwest Arkansas?
We love it here. Everyone has been so welcoming and warm, and the weather is so refreshing.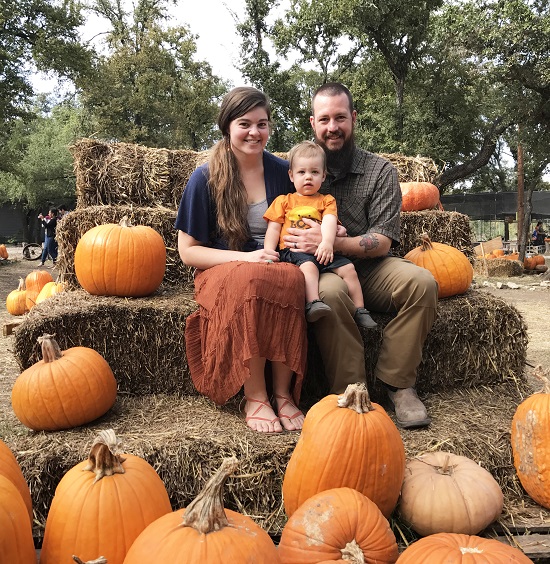 What do you like to hang out so far?
We usually go to the park every day (we like to try out different ones) and we've been enjoying the Bentonville Farmer's Market every Saturday.
Tell us about your business:
I'm a website designer. I help small business owners and entrepreneurs create an online home that attracts their ideal clients and converts. My company is Quicksand Creative.
What's your guilty pleasure?
I love to read–my guilty pleasure is paranormal romance. And recently I've gotten into audio books.
What's the last thing you ate?
Saag paneer with rice and naan.
If you could magically have a new skill, what would it be?
Time travel. I've always felt like an old soul, I'd love to visit the past.
What's something new you'd like to try? Why?
I'd like to start a daily meditation practice, because I need to incorporate more self-care into my life.
What do you most want people to remember about you?
That I am fiercely loyal and completely enamored with my family.
One word to sum me up:
Daydreamer
Click here to read more 5 Minutes with a Northwest Arkansas Mom interviews. Our many thanks to First National Bank of NWA for sponsoring this feature, which celebrates all the unique moms here in Northwest Arkansas! CLICK HERE to visit the FNBNWA website or follow them here on Facebook. FNBNWA is a full-service bank and has multiple branches, including:
801 N Dixieland Road, Rogers, 479-621-6800
3706 Pinnacle Hills Pkwy, Rogers, 479-464-9060
E. Pleasant Grove Rd., Lowell, 479-659-7100
350 E. Centerton Blvd., (Hwy 102), Centerton, 479-795-4200
2638 E Joyce, Suite 1 Fayetteville, 479-856-7800
Save