Public Pools and splash pads in Northwest Arkansas 2021

One of the best parts of summer is cooling off at one of Northwest Arkansas' pools or splash pads. We're thrilled to see all our favorites opening up again this season! If your kids need swim lessons, here's a list of swim teachers in Northwest Arkansas.
Fayetteville:



Wilson Park Pool. Opens Memorial weekend, May 29-31, 2021.
Fayetteville Boys and Girls Club. An indoor facility, open year-round. The 2021 weekday hours for the pool are 7:30-9:30 am for lap swim, 11:30-1:30 for lap swim, then 3:30-6 for family/kid swim. Saturday pool hours are 10am – 1 pm.
The Walker Park splash pad is open 9 a.m. to 8 p.m. through Sept. 9, 2021.

Springdale:



The Jones Center pools. The Jones Center's indoor pool is open for 2021.

Springdale Aquatic Center. Opening Saturday, May 29, 2021.
C.L. "Charlie" and Willie George Park. The splash pad is open for 2021 and the Springdale Parks and Recreation splash pad movies are back for the season. Free admission and movies begin at dark at all three splash pads in Springdale:
C.L. 'Charlie' and Willie George Park, June 4 and July 9
New Park! Shaw Family Park, June 18 and July 23
Tyson Sports Complex, August 6
Prairie Grove:



Prairie Grove Aquatic Center.  Opens May 29, 2021. This facility has beach entry, several pools and dive-in movies.
Rogers:



Rogers Aquatics Center. Opens Tuesday, June 1, and will be open daily from 12-6 p.m. The center will be limited to 500 guests at a time, which is at 50% capacity.
NEW! Water Stop at Railyard Park in Rogers. Opening soon.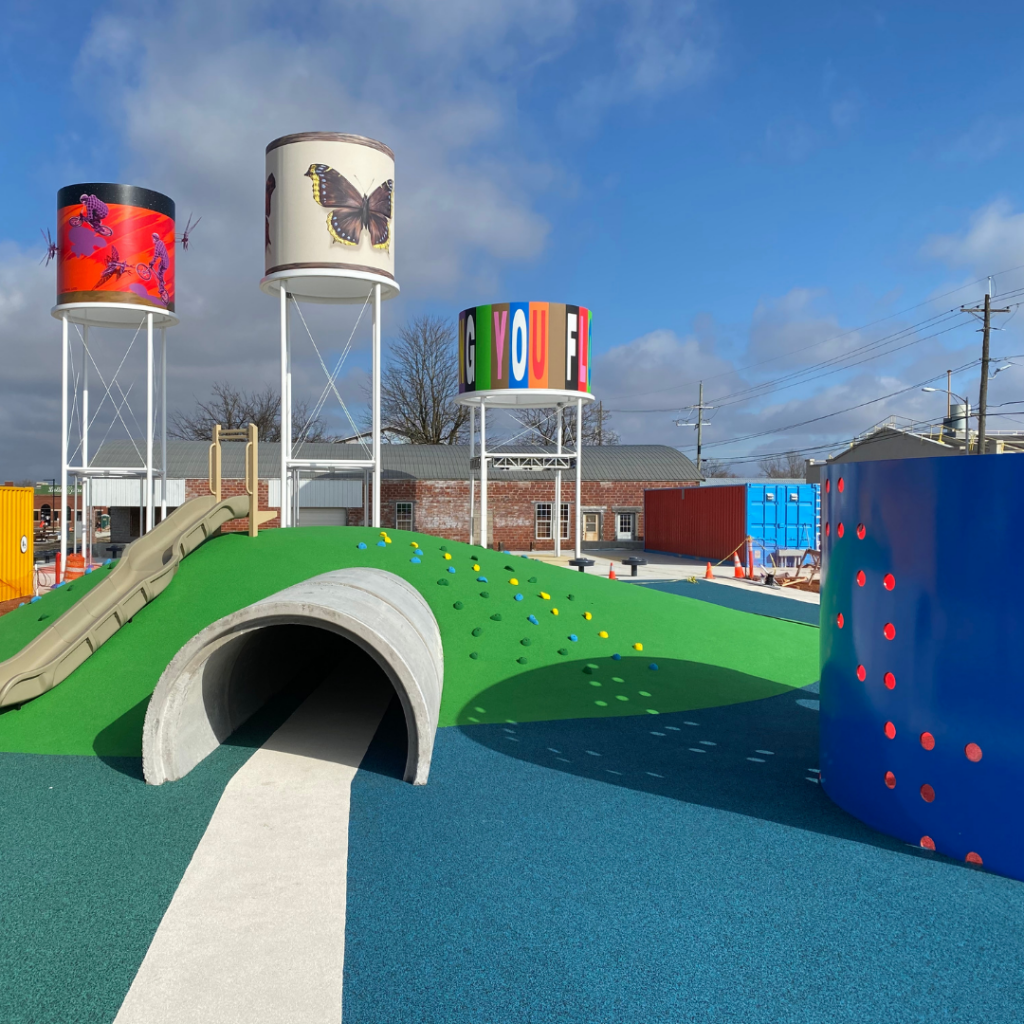 Bentonville:
The Splash Park at Lawrence Plaza. The 2021 splash park season is May 29 – September 12, 2021, with daily hours 9 a.m. to 10 p.m. Lawrence Plaza is located a block from the Bentonville Square at 214 NE A Street.
Bentonville Community Center.  The pool is open for 2021.
Melvin Ford Aquatics Center.  This facility will open on Saturday, May 29, 2021.
Pea Ridge:
Pea Ridge Splash Pad. The splash pad will open on May 30, 2021.
Siloam Springs:
Siloam Springs Kayak Park. The kayak park is open for 2021.
Siloam Springs Family Aquatic Center. The Aquatic Center will open at 1 p.m. on May 29th for the 2021 season. Facility capacity will be limited to 150.
Gravette:
Gravette Pool and Splash Park. This area park gets rave reviews from local moms. Opens Memorial Day 2021.
Fort Smith:
Parrot Island Waterpark. Parrot Island is open for 2021. Lots of options for cooling off here with multiple pools for various ages and unique features.
Did we miss your favorite place to cool off? Leave us a note in comments and we'll add it! If you're interested in local parks, visit our parks page for detailed reviews by our Early Childhood Editor.