Happy Monday, mamas. One of the things we've noticed about our fellow moms is that some of us don't mind cooking but HATE the clean-up process. So if you're in that group, you're going to love this recipe we found on the Harps website in their section for healthy recipes. This dish involves cooking inside individual packets of aluminum foil, which makes the clean-up process SO much easier because there's no big baking dish to soak in the sink for hours after dinner.
Plus, with this crazy weather we're having, you have the option of either cooking the aluminum foil packets in your oven or on the grill outside. Enjoy!
Homestyle Chicken Packets
Ingredients
4 sheets of heavy duty aluminum foil
4 boneless chicken breast halves (1 to 1.25 pounds)
1/3 cup Dijon mustard
1 tbsp dried basil leaves
2 tsp paprika
2 medium carrots, sliced into quarter-inch coins
2 cups fresh mushroom slices
2 medium zucchini squash, sliced into quarter-inch coins
2 tbsp butter
Directions
Preheat oven to 450 degrees F or preheat grill to medium-high.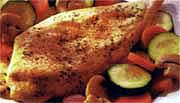 Center chicken on each sheet of aluminum foil.
Spread Dijon mustard over chicken breasts. Stir basil and paprika together and sprinkle over chicken. Top with vegetables and dot each packet with half a tablespoon of butter.
Bring up sides of foil and double fold. Double fold ends to form a packet, leaving room for heat circulation inside packet. Repeat to make four packets.
Bake 20 to 24 minutes on baking sheet in oven, or grill 14 to 16 minutes on medium-high heat in covered grill.
For more meal inspiration, click here to check out the HUGE collection of recipes on the Harps website. You can register (for free) on the site and save all your favorites (or share one with a friend) by clicking one button. It's super easy to search for ingredients, and we love how organized the recipe collection is. While you're there, sign up to use the Harps Digital Coupon program. (No more forgetting your paper coupons at home!) Just enter your phone number at checkout and your coupons will be applied to the total. It's so easy, and it's one more reason we love shopping at Harps.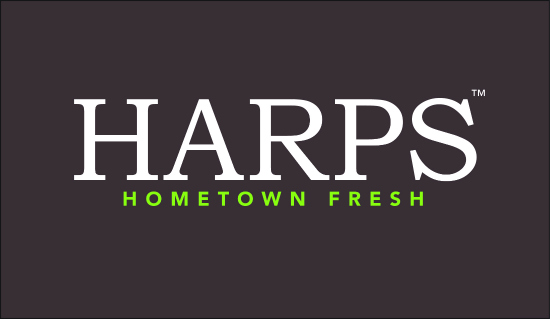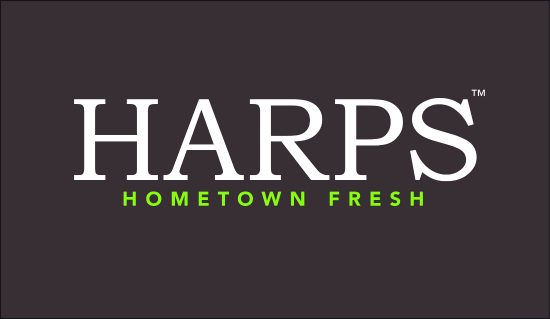 Save
Save
Save
Save
Save
Save
Save
Save
Save
Save
Save
Save
Save
Save
Save
Save
Save
Save
Save
Save
Save
Save
Save
Save
Save
Save
Save
Save
Save
Save
Save
Save
Save
Save
Save
Save
Save
Save
Save
Save
Save
Save
Save
Save
Save