You are here: Home
By nwamamas - Last updated: Monday, September 1, 2014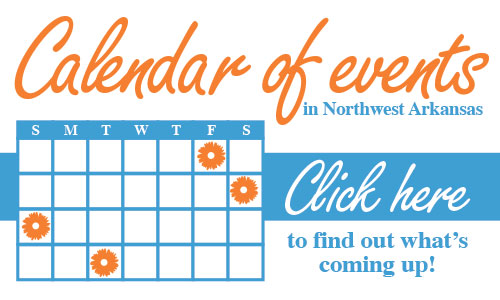 Farmland Adventures Pumpkin Patch & Corn Maze opens

A great place for fall outdoor family fun on the farm. A variety of attractions including a 9-acre Giant Corn Maze (they have a new theme for 2014!), a pick-your-own pumpkin patch, pony rides, petting zoo, pig races, a kids play area and more. Open September 5th to November 1st on Fridays from 1PM-9:30PM and Saturdays from 9AM-9:30PM. It's a short drive from where ever you are in Northwest Arkansas. They also facilitate group outings or birthday parties.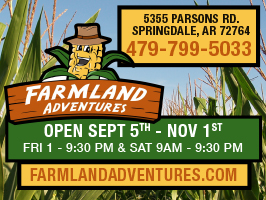 Date: Sept. 5-Nov. 1
Time: Varies
Location: Springdale
More info: Click here
CLICK HERE to see the complete nwaMotherlode.com guide to Northwest Arkansas pumpkin patches and corn mazes.
Chefs in the Garden
Date: Sept. 9
Time: 6-8:30 p.m.
Location: Botanical Garden of the Ozarks
More info: Click here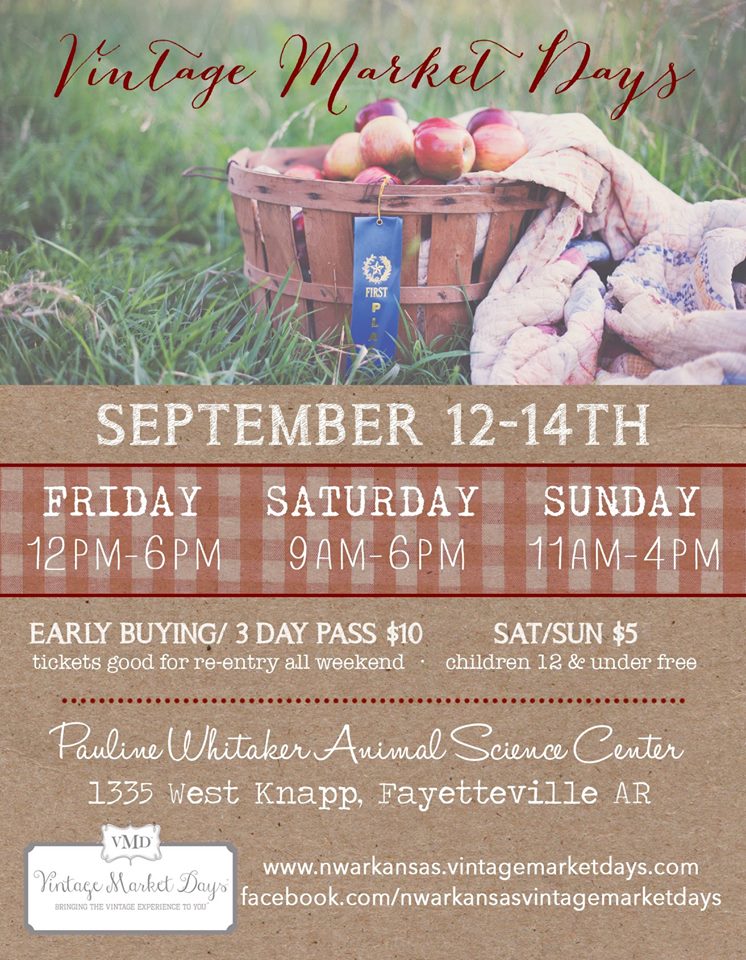 Vintage Market Days of NWA
Date: Sept. 12-14
Time: Varies
Location: Pauline Whitaker Animal Science Center, Fayetteville
More info: Click here
Polo in the Ozarks
Date: Sept. 13
Time: 4 p.m.
Location: Buell Farm, Goshen
More info: Click here
Bacon Bowl, Petit Jean Meats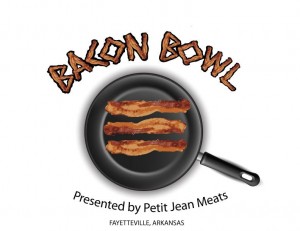 Teams consisting of chefs and amateur cooks will compete in Entrée and Dessert Divisions and test their culinary skills by creating innovative bacon creations featuring Arkansas's own Petit Jean Meats bacon. Bacon Bowl attendees of all ages will vote for their favorite dishes in both divisions as well as the overall People's Champion.
There will be live music, Petit Jean Meats sampling, other foods and beverages, and more. Tickets are $10 at the gate and advance tickets are $8 and can be purchased at the Bentonville Convention & Visitors Bureau.
Date: Sept. 13
Time: 9 a.m. to noon
Location: Downtown Bentonville
Note: Teams or individuals interested in competing should visit BaconBowl.net. Team registration is open until Friday, September 5. Space is limited.
More info: Click here. Visit BaconBowl.net and the Bacon Bowl Facebook page for more details.
2nd Annual Bella Vista Hay Days
All activities for children and families are free. Activities include inflatable slides, obstacle courses and a bounce house; water balloon chunkin' with a big slingshot; face painting; train rides; Earthshakers spark plug competition, Bella Vista Fly Tyers casting competition; Bella Vista Woodcarvers Club demonstrations; and a dunk tank with local "celebrities". Pony rides will be available from noon to 3 p.m. on Saturday, and Marshall Mitchell, a children's entertainer, will perform at 1 p.m. In addition to family activities, Bella Vista Hay Days will feature food – barbecue ribs and hotdogs on Friday and brats and hotdogs on Saturday. Other events include live music, a car and bike show, rain-gutter regatta races, Bella Vista's Public Safety Day, Bella Vista Animal Shelter's "Wiener Takes All" Wiener Dog Races, the Arkansas Department of Conservation's traveling aquarium and a 5K walk benefitting the animal shelter, Bella Vista Library and Cooper Elementary PTO. Registration begins at 1:30 p.m. and the walk begins at 2:30 p.m. Concerts and events are free. The concerts will be performed in open-air venues, so attendees are encouraged to bring lawn chairs and/or blankets.
Date: Sept. 19-20
Time: 4:30-8:30 p.m. on Friday; 10 a.m. to 7:30 p.m. Saturday
Location: The site of the Bella Vista Arts and Crafts Festival, corner of Rogers Drive and Arkansas 279
More info: Click here
NWA Steak Cook-Off
Teams made up of chefs and amateur cooks will fire up their grills and other cooking apparatus's to find out who is the master of the ribeye steak that day. Each team submits one 16oz ribeye steak to be judged by a panel of experienced beef eaters who sample, vote and determine who moves on to the 2015 World Championship Steak Cook-off in Magnolia, AR. The overall winner also wins free entry into the 2015 U.S. Steak Championship in Tulsa, OK. In addition to the steak competition, there will be an appetizer competition that the public determine the winner by sampling and voting for their favorite.
Date: Sept. 27
Time: 1-7 p.m.
Location: Arvest Ballpark during Bikes Blues & BBQ rally
More info: Click here
Oktoberfest
Date: Sept. 27
Time: 10 a.m. to 7 p.m.
Location: Frisco Park, First & Elm Streets, Rogers
More info: Click here
New Kindermusik classes in Fayetteville
Pam Lipinski has opened a Kindermusik studio which is opening this month. Kindermusik is a music and movement class for babies and toddlers; preschoolers and big kids. It's a program devoted to the development of the whole child – cognitive, physical, emotional, and, of course, musical. In classes children play games, sing songs, pretend to be boats, trains, cars, monkeys; play with scarves, balls, and have a lot of fun. Within all this fun is where the learning occurs. These classes are done with the caregiver present so Kindermusik provides a unique bonding experience with the parent/caregiver. Here's the schedule:
Tuesday:
9:00 Sing and Play ages 0-2
10:30 Wiggle and Grow ages 2-3
4:00 Laugh and learn ages 3-4
6:00 Wiggle and Grow Family ages 0-7 (for families with siblings wh0 want to do class together)
Wednesday:
9:00 Sing and Play ages 0-2
10:30 Wiggle and Grow ages 2-3
4:00 Laugh and Learn ages 3-4
6:00 Wiggle and Grow ages 2-3
Thursday:
9:30 Wiggle and Grow Family ages 0-7 (for families with siblings who want to do class together)
Date: Studio opens in September
Time: Class times vary.
Location: 2863 Old Missouri Rd., Fayetteville, in the Butterfield Plaza (diagonal from Butterfield Trail Elementary School)
More info: Click here
Coming up:

Tinkerfest (The Amazeum event)
The Amazeum announced the inaugural Tinkerfest presented by 3M to be held 10am – 3pm, Saturday October 4th, 2014 at Old High Middle School in Bentonville.  This event is free and open to the public. Tinkerfest is a hands-on event where makers, artists, and tinkerers showcase their work and attendees of all ages join in the fun. Tinkerfest is a fun family activity where all can experiment and learn things together.
Learn how to pick a lock, how to solder electronics, or how to create an electric circuit. Make gigantic bubbles, launch your own rocket, or discover what goes into making a car by taking one apart.
Date: Oct. 4
Time: 10 a.m. to 3 p.m.
Location: Old High Middle School, Bentonville
More info: Click here or call 479-696-9280 x 201. Click here if you'd like to bring an activity to Tinkerfest.
Happy Hollow Harvest Moon Festival
Date: Oct. 4
Time: 10 a.m. to 5 p.m.
Location: 2175 E. Peppervine Drive, Fayetteville
More info: Click here

Filed in
Calendar of Events
,
Front Page Posts
•

Post a Comment
By nwamamas - Last updated: Sunday, August 31, 2014
6 Jesus said to him, "I am the way, the truth, and the life. No one comes to the Father except through Me." John 14:6 (NKJV)
By Bro. John L. Cash
I carry a very large lunchbox to school. Sometimes people poke fun at me, saying things like, "Hey John, is that thing from 'The Napoleon Dynamite Collection'?" But I don't mind that at all. People laughed at Edison and Einstein, too. And besides, my industrial- sized lunchbox is one of the tools that helps keep my life on track.
Not too long ago the doctor told me that I am pre-diabetic. (Historically, this is something that has happened to all the men in the Cash family when they turn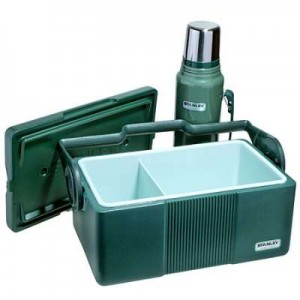 50.) So I've really tried to straighten up my act about what I eat on a daily basis.
I've discovered that I can keep my blood glucose at perfect levels if I'm careful to eat the right things. And I've found out that if I carry a lunchbox, I eat things like lean meat, non-carby-vegetables, salads, homemade soy yogurt, and fresh fruit. However, when I don't have my lunchbox, I eat fast-food burgers, cookies, and things out of the snack machine. It's really just that simple. For me, failing to plan to eat good food is the same as planning to eat bad food.
I heard a good sermon on the radio the other day. The preacher was talking about Mary and Martha and about how Mary sat at the feet of Jesus while Martha was scrambling around with the duties of the house. Usually, preachers blast Martha and tell her that she needs to be more like Mary.
But this speaker said something that has a lot of wisdom. It's a statement that has stuck with me ever since: "If you want to be Mary on Sunday, you've got to be Martha on Saturday." Clearly, failure to prepare is the same as planning to be absent. The "Lunchbox Principle" prevails again.
This week, let's do our best to make advance preparations to do the things that are right. It's never a mistake to make it easy to do what is good.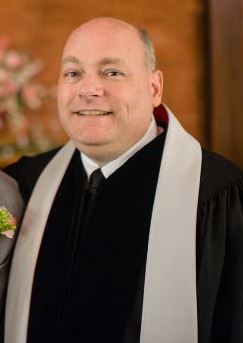 Dr. John L. Cash is the "Country Preacher Dad." He was raised in Stuttgart, Arkansas, and has spent the last 28 years being a country preacher in the piney woods five miles south of the little town of Hickory, Mississippi. (On week days has a desk-job at a public school, and until recently taught Latin on closed-circuit-television.) He and his lovely wife, Susan, live in the parsonage next door to the Antioch Christian Church (where the lunchbox-carrying-Preacher has had perfect blood sugar levels all week.) Their kids include Spencer (age 22), his wife Madeline (age 22), and Seth (age 19).
Filed in
Devotion in Motion
,
Front Page Posts
•

Post a Comment
By nwamamas - Last updated: Saturday, August 30, 2014

By Gwen Rockwood, newspaper columnist and mama of 3
Sometimes genetics can be cruel. Often the things you hope won't get passed down to your kids are the very things that show up and start banging on the door.
In our family of five people, there are 18 eyes, if you count all the glasses and contact lenses it takes for us to navigate around the house without bumping into things. So far, only 10-year-old Jack has managed to cruise out of the eye doctor's office without a prescription for glasses or contacts.
I might say he's the lucky one of our group, but genetics has a way of evening things out. He's also the one who is destined for not one but two sets of braces on his teeth, thanks to some seriously jacked up dental DNA he got from me. Sorry, kid.
Since Tom and I are both nearsighted, we knew our kids would most likely need glasses one day, too. We've been keeping an eye out for the tell-tale signs of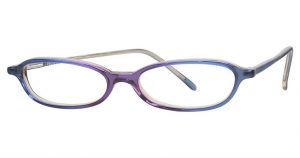 vision problems – squinting, sitting too close to the TV, or running up to hug strangers and calling them Dad.
As a kid, I managed to skate through four years' worth of annual eye exams before the school nurse figured out I was guessing at all the answers and, in fact, couldn't see 80 percent of what other kids saw. When an eye doctor confirmed that I did, indeed, need glasses, it felt like a social death sentence. In the early 80s, it was not cool to wear glasses. Not even a little bit.
Back then, manufacturers weren't designing and marketing to tweens and teens the way they do now, so there were only about 3 different styles of glasses for kids my age. The one thing those styles had in common was that they were all ugly. You just picked a certain color of ugly and that was that. "Here's your glasses, kid. Good luck being a nerd in middle school."
I put on those cursed glasses and walked dejectedly out of the eye doctor's office, staring down at my feet. My mother led me out onto the sidewalk of Main Street and I looked up and saw the world for what felt like the first time. I noticed the leaves before anything else. What had once been fuzzy blobs hovering around tree trunks suddenly transformed into amazing shapes with defined edges and rich colors.
Then I looked down Main Street and marveled at how I could clearly read the word "stop" on the bright red sign even though it was a few blocks away. It felt like a revelation. That's when I decided that even though glasses were ugly, seeing clearly is beautiful.
Glasses and fashion have changed dramatically since I was a kid because now there are a million cute frames to choose from. And the "smart look" is most decidedly "in."
Seven-year-old Kate recently joined our family's four-eyes club, and her bright blue frames look great with her blonde hair and blue eyes. But here's one more odd ripple in the gene pool: Kate has 20/20 vision yet still needs glasses for reading. She sees things at a distance perfectly, but hold a book in front of her and she sees two books, or two lines of piano music, or two math worksheets. Thanks to special lenses that correct double vision, Kate's life is a whole lot less crowded these days.
Genetics can be both friend and foe and none of us ever quite know what we're going to get. All we can do is hope for the best and keep smiling as we backstroke through the mysterious gene pool.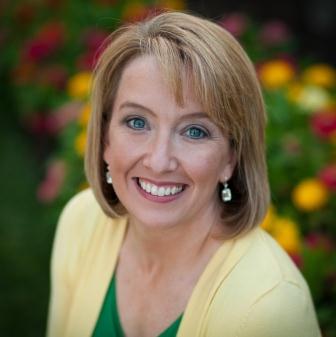 Gwen Rockwood is a mom to three great kids, wife to one cool guy, a newspaper columnist and co-owner of nwaMotherlode.com. To read previously published installments of The Rockwood Files, click here. To check out Gwen's new book, "Reporting Live from the Laundry Pile: The Rockwood Files Collection," click HERE.
Photo credit: Lisa Mac Photography
Filed in
Front Page Posts
,
The Rockwood Files
•

Post a Comment
By nwamamas - Last updated: Friday, August 29, 2014
The new Northwest Arkansas start-up, Nerdies, had a GREAT summer.
And so did all the kids and teenagers who attended their summer sessions.
The Nerdies summer school registrations were off the charts, the founders built a new gaming center for birthday parties and corporate events and they also started a new company for kids who may have a different bent called Arties.
The new studio is a thing of beauty for gamers (it has an adjoining "chill room" where you can have the birthday cake or other food/drinks. Cool.):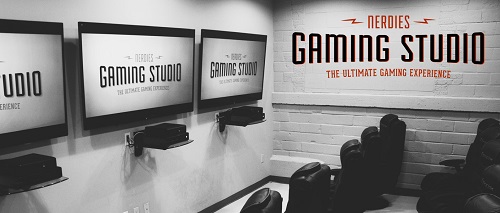 This news just happened this week: Nerdies Founder Head Nerd, Brad Harvey, was named one of the "Visionary Arkansans" of 2014 by the Arkansas Times.
In the most recent August 28th Issue, The Arkansas Times chose 25 people from across the state of Arkansas whose vision and leadership in their respective areas makes Arkansas a better place to live.
Click  here to what Brad had to say about Nerdies in the Times article. We loved this quote:
"The big deal is that we've just gotta go do," Harvey said. "The learning is secondary to the doing. If we're going to build this, write this, shoot this, the learning has to occur. But we're very much outcome-focused. … By the time they're 18 and they're applying for jobs, they can say, 'I've already shot 12 films.'"
Fall classes at Nerdies start next week, so be sure to check out the awesome sessions to see which ones would be a good fit for your kiddo. Nerdies and Arties will offer some of the same awesome classes they had over the summer, but are adding some new ones, too.
Classes for the fall include: Minecraft World Building, Web Design, Mods for Minecraft, Comic Book, Photography & Editing. Click here for all the fall classes at Nerdies.
There's also some good news for adults! Starting next month, Nerdies and Arties will offer some classes just for grown-ups, like how to set up and run your own blog! You know the Motherlode mamas love that topic

Here's a full list of kid and teen classes Nerdies and Arties will offer for fall:
Click here to see the entire list of Arties classes.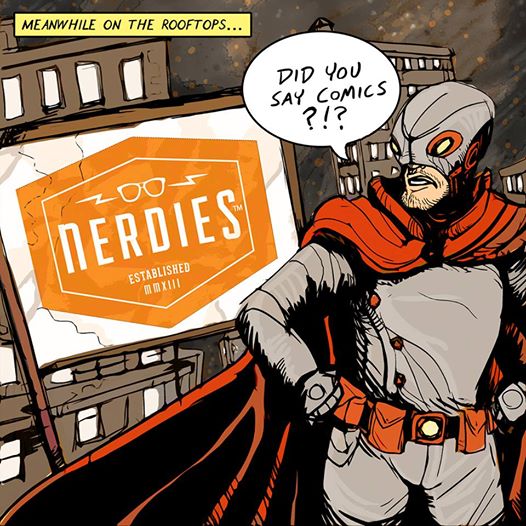 Filed in
Front Page Posts
,
Popular Posts
•

Post a Comment
By nwamamas - Last updated: Friday, August 29, 2014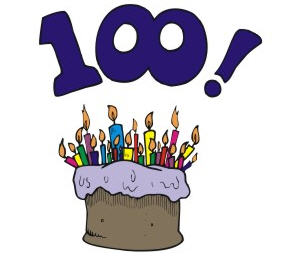 We look pretty good for turning 100, right? Okay, so technically we're not 100 years old, but we are celebrating 100 consecutive weeks of doing the Mamas on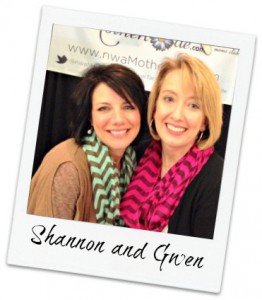 Magic 107.9 radio show.
And since the show is on Mondays through Fridays at 7:45 a.m., that means we've done 500 individual segments!
We love working on the show and want to say a big thank you to the folks at Magic 107.9 for inviting us to be part of their radio family.
Click the left side of the audio bar below to hear our celebration of turning 100.
Filed in
Front Page Posts
,
Radio: Mom Chat
•

Post a Comment