You are here: Home
By nwamamas - Last updated: Thursday, July 31, 2014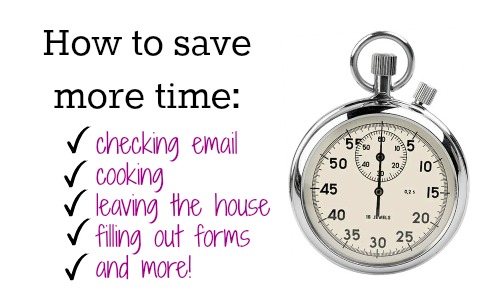 If there's one thing moms are almost always short on, it's time. We're constantly wishing for a few more hours in the day to help us conquer the mountain of things we'd like to get done.
So we spent a week during our radio show talking about some of the best time-saving techniques we could find, using our own experience as well as insights we gathered from all over the Internet. Click the LEFT side of each audio bar below to learn a few new time-saving tricks to make your own daily routine run a little smoother.
(And don't forget to join us in the mornings for the Mamas on Magic 107.9 radio segments! They're on the air at about 7:45 each morning on Magic 107.9.)
Saving time for spontaneous summer fun
Saving time on email and how to get out of the house faster.
Saving time in the morning
Saving time when filling out school forms or registration forms
Saving time in the kitchen
Filed in
Front Page Posts
,
Radio: Mom Chat
,
Shopping
•

Post a Comment
By nwamamas - Last updated: Wednesday, July 30, 2014

The question below reached us through our "online hotline" button which lets anyone send a question to Lauren Levine, a local counselor — completely anonymous. The email comes in with no email address and no identifying information. We set it up this way so women would feel free to write about anything on their mind.
Question from reader:
My 4-year-old son and I have a difficult relationship. We fight so often about so many different things, from picking his room up to simple things like apologizing to his little brother. I try not to make it a power struggle, but where is the line between discipline and creating power struggle?
He is potty trained but he has started having accidents during the day. I'm beginning to wonder if this is him trying assert his control or could it be something more, and how would I know? I want a loving and more stress-free relationship but I don't know what else to try.
Dear Mom,
"Parenting is easy" said no one EVER!!
Yes. Once a parent grabs the bait and engages in a power struggle, it's game over. There is no "winning." You sound like a thoughtful and caring mom. Your sense of your son having accidents as a way to exert control may be accurate. (Before making this judgment, however, I would  check with primary care physicians to rule out any physical causes.)
Many moms believe that overpowering "authoritarian parenting" is the only way. This style of parenting often includes yelling, shaming and scolding and often results in a diminished sense of self and ability to feel confident in one's own decision making. There are many more thoughtful, respectful methods of parenting. Here are some ideas: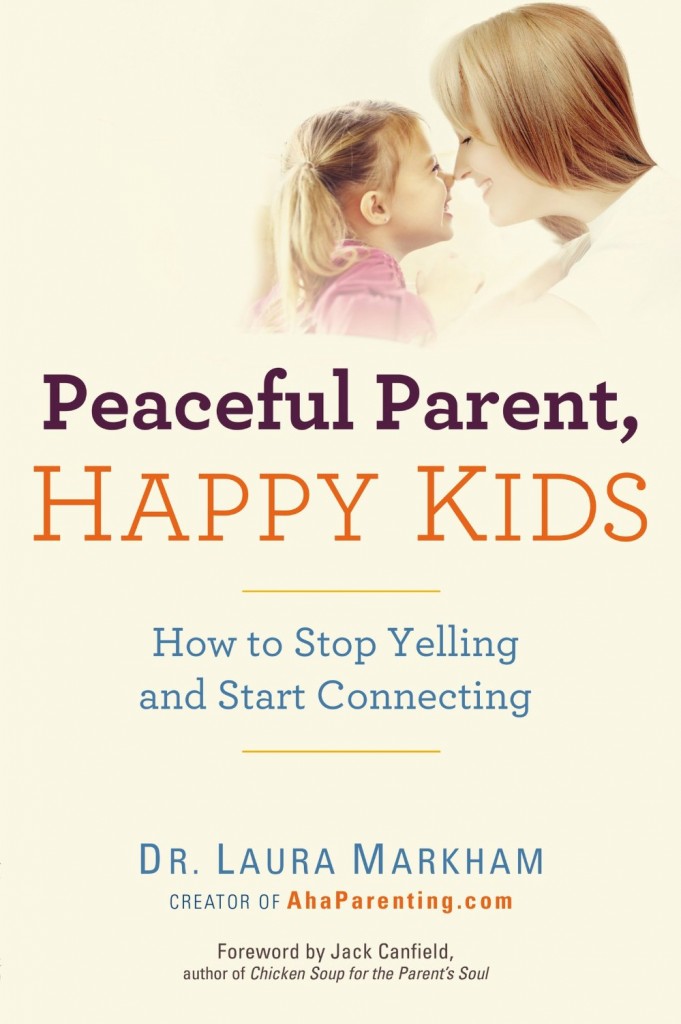 Instead of seeing child's ability to "push back" as bad behavior, try to understand it as a positive healthy sign of his development. Consider finding ways to support your child in feeling empowered. When he doesn't always feel overpowered, he won't feel the need to engage in a battle as often.
So how does one do this? Always consider offering reasonable choices — choices that you are willing and able to follow through on. Rather than dictating orders ask "this or that." Rather than saying "Pick up all those toys now" change it to "Which toys would you like to pick up first?" Or "Which shirt would you like to wear today?" instead of "Here are your clothes. Get dressed." Children who feel respected will disengage from the need to battle.
I often comment that when we parent by the seat of our pants we resort to punishment, but if we have a plan in place we can offer opportunity to work towards reward. And who doesn't respond better to positive reinforcement?
This is a very short response to huge and ongoing questions.
Make sure to use resources that are available to you. Www.mommybites.com is a wonderful online resource which offers free parenting classes and advice as well as many helpful articles. Many community centers and schools offer parenting support . I often recommend a book called Peaceful Parents, Happy Kids:  How to stop yelling and start connecting , by Dr. Laura Markham. It offers practical tools for parenting without a power struggle.
Don't try and do this alone. Remember It takes a village."
Sincerely,
Lauren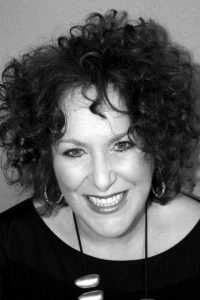 CLICK HERE to read more about therapist Lauren Levine. If you'd like to ask Lauren a question about something on your mind, click the butterfly icon below and submit your question. The form is NOT tied to your email address or any other identifying information, therefore your question will be submitted anonymously. You can read the answer to your question by reading the therapist's response here on nwaMotherlode.com.
Click HERE to read other questions and answers in the On Your Mind category.

Filed in
Front Page Posts
,
On Your Mind
•

Post a Comment
By nwamamas - Last updated: Wednesday, July 30, 2014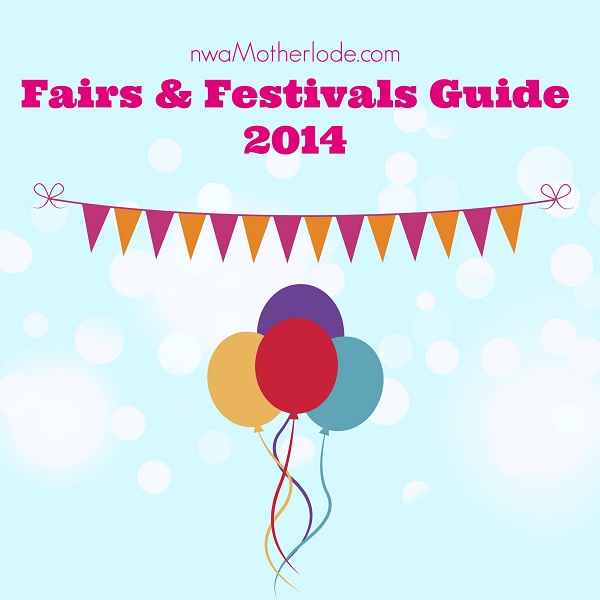 Tontitown Grape Festival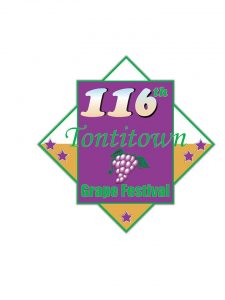 Free admission, free parking, free nightly entertainment. Grape stomp, carnival rides, spaghetti dinners.
Dates: Aug. 5-9
Time: Varies
Location: Tontitown.
More info: Click here for a schedule of events
Benton County Fair
Date: Aug. 12-16
Time: Varies
Location: Benton County Fairgrounds
More info: Click here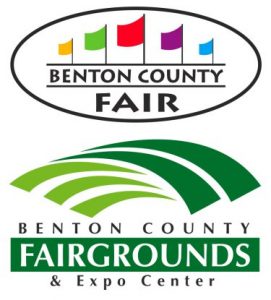 Washington County Fair
Date: Aug. 26-30
Time: Varies
Location: Washington County Fairgrounds
More info: Click here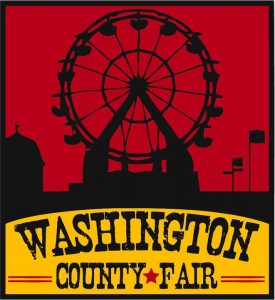 30th Annual Frisco Festival
Date: Aug. 22-23
Time: Varies
Location: Downtown Rogers
More info: Click here to see the schedule of events.
Fayetteville Roots Festival
Date: Aug. 28-31
Time: Varies
Location: Various venues, Fayetteville
More info: Click here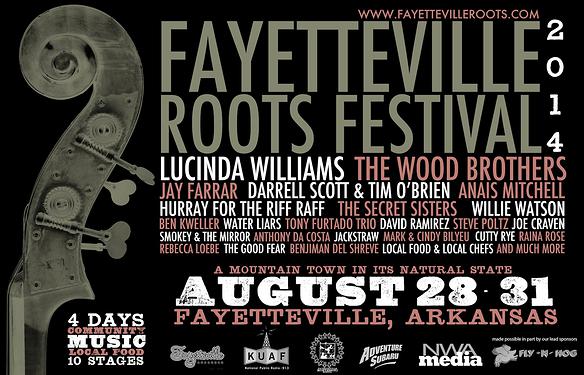 63rd Annual Clothesline Festival, Prairie Grove
Date: Aug. 30-Sept. 1
Time: Varies
Location: Prairie Grove Battlefield Park grounds
More info: Click here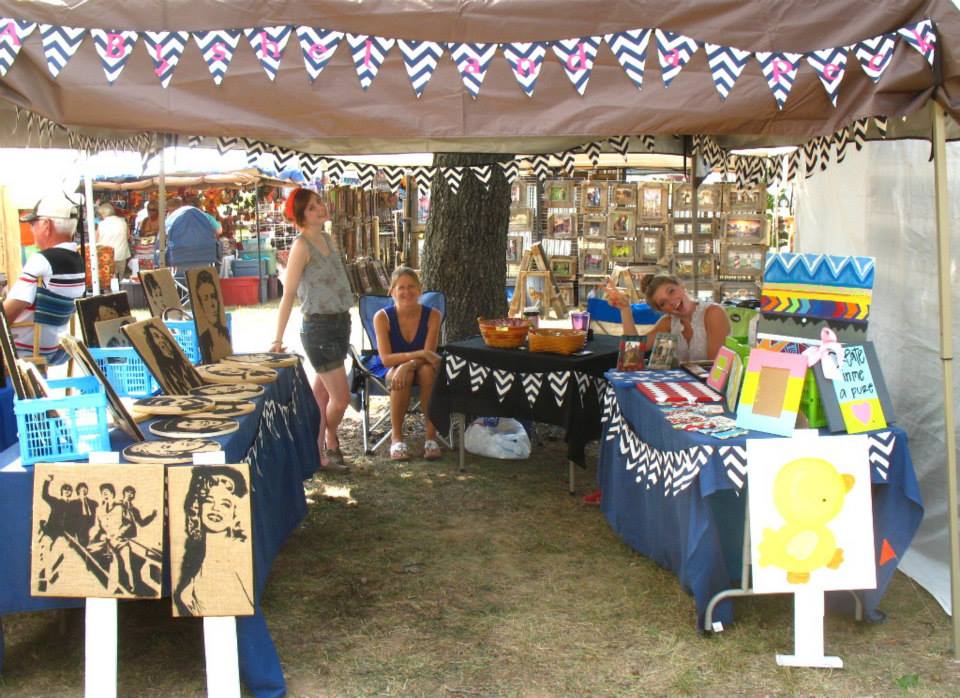 37th Annual Ozark Quilt Fair
Date: Sept. 13
Location: Shiloh Museum, Springdale
More info: Click here
Terra Studios' 7th Annual Fall Music Festival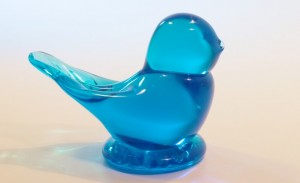 Date: Sept. 14
Time:  Noon to 5 p.m.
Location: Terra Studios, Durham
More info: Click here
Oktoberfest
Date: Oct. 4
Location: Frisco Park, Rogers
More info: Click here
5th Annual EurekaPalooza Outdoor Festival
Date: Oct. 4
Location: Lake Leatherwood, Eureka Springs
More info: Click here
Ozark Folk Festival
Date: Oct. 7-11
Time: Varies
Location: Eureka Springs
More info: Click here
Filed in
Calendar of Events
,
Front Page Posts
•

Post a Comment
By nwamamas - Last updated: Tuesday, July 29, 2014

Yes, we do love a little celebrity gossip but we also know it's not cool to do something we teach our kids NOT to do. It's never okay to indulge in stuff meant to humiliate or hurt another person. That's why we came up with the concept of "Good Gossip," which is celeb news minus any mean stuff. Have as much as you want because this "dish" is all guilt-free.
As always, this feature is sponsored by Great Day Farms, a national brand based right here in NWA. Look for their products at the Walmart Supercenter. Click HERE to like them and get coupons on their Facebook page.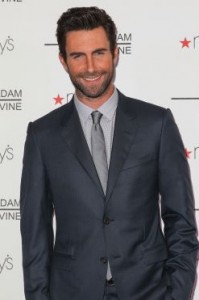 People's "Sexiest Man Alive" is now a husband to model Behati Prinsloo. She and Adam Levine tied the knot on July 19th in Mexico. The wedding weekend was complete with a beach bash fiesta with margaritas and lots of music. There were 275 guests at the wedding, including some famous  names like Robert Downey Jr. and Jason Segel. And get this — the person who officiated the 20-minute ceremony was Jonah Hill! Adam and Jonah have known each other since childhood. Singer Stevie Nicks was also at the ceremony and performed her song "Landslide" for the couple's first dance. The newlyweds are now said to be honeymooning in South Africa.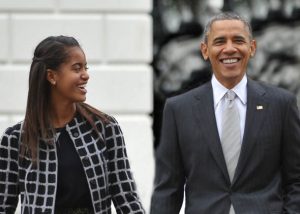 Doesn't this sound like a cool summer job? The President's daughter, 16-year-old Malia Obama, did an internship as a production assistant on the set of Halle Berry's new TV show called Extant. It has been reported that she has an interest in film-making.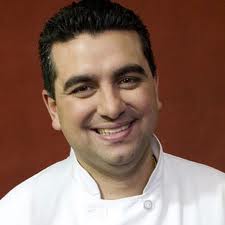 Speaking of the President and his family, Buddy Valastro — who is better known as the Cake Boss on TLC Channel — said that the cake he really wants to make one day is a cake for a President. Ï just want to go to the White House and say, 'Mr. President, I made you this cake.' I would do a replica of the White House and I would have the President and his family standing on the front lawn." (And we bet it would be delicious, too.)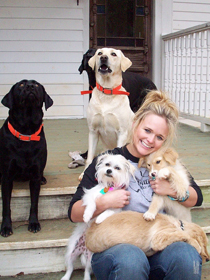 If you're an animal lover who also happens to love a little celebrity good gossip, check out the latest issue of People magazine because there's a feature story that includes LOTS of celebs and their pets. We love the shot of Miranda Lambert (who was rocking out at the Northwest Arkansas AMP not long ago) with her collection of six rescued dogs. She calls them her babies and says that there is a plaque in her house that says, "There is always room for one more dog."
Source: People magazine, August 4, 2014 issue

Good Gossip is sponsored by CCF Brands, a Northwest Arkansas company which makes Great Day All Natural Eggs. These eggs are produced by happy hens who are fed premium vegetarian diets with no animal fats, animal by-products, or antibiotics. Great Day Farms also offers hard-boiled eggs, which you can find in the deli section of the Walmart Supercenter. (Love the hard-boiled eggs because they're peeled and ready to eat! Perfect in salads.)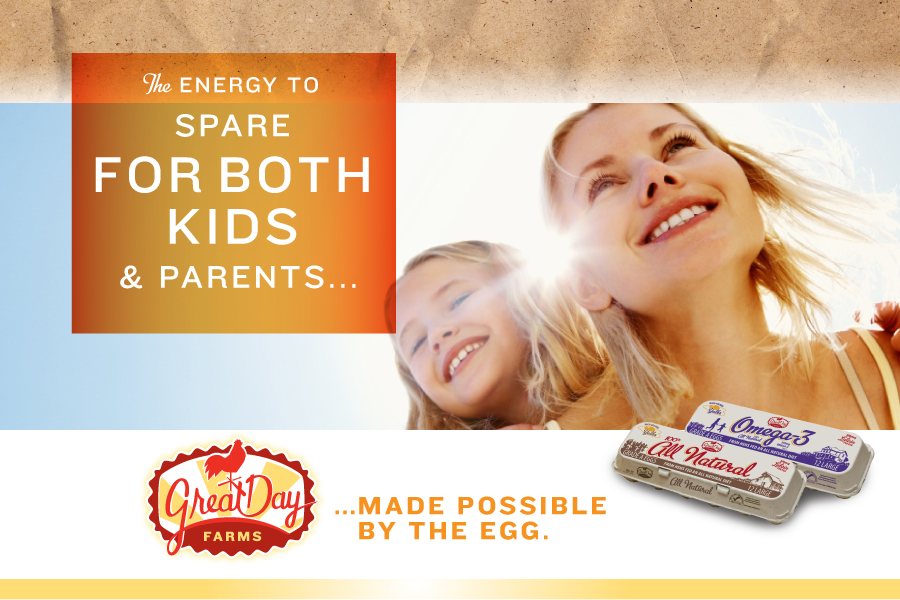 Filed in
Front Page Posts
,
Good Gossip
•

Post a Comment
By nwamamas - Last updated: Monday, July 28, 2014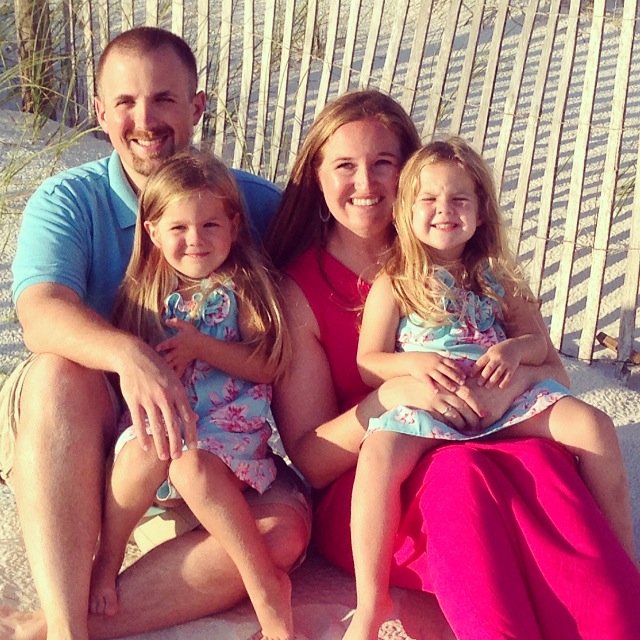 Congratulations, Cori Fryar!
Cori, mom of two, won the shopping spree to the NWA Mall after being chosen at random among all the folks who voted in our annual Mom-Approved Awards. We'll announce the businesses who won soon. Be looking for that post!
In the meantime, we asked Cori a few questions so we could all get to know her a little better:
Tell us a little about your family:
I am a 5th grade teacher at Lee Elementary in Springdale. My wonderful husband, Matt, is a lawyer at Cypert, Crouch, Clark, and Harwell, PLLC, in downtown Springdale. We have two beautiful daughters – Katie (4) and Anna (3).
Tell us about a typical day in your life:
Well, it depends on what time of the year it is! During the school year, I wake up around 5:30 to get ready for school, get my girls up around 6:45 to get them ready for school, and I leave the house at 7:15! My husband takes the kids to school at 7:45 and then goes to work. I spend most of my day with my wonderful 5th graders and come home and spend my evenings playing baby dolls and watching Doc Mcstuffins, Sofia the First, and Dora with my two daughters and husband!
During the summer, we wake up whenever, lounge around in the morning, play outside, go swimming at the Elks Lodge, get sno cones, and usually play outside in the evening! Totally different than during the school year, but I love both times!!
What do you think you'll buy with your gift certificates?
Definitely back-to-school clothes!
Which businesses are you really rooting for to win Mom-Approved Awards? My girls go to Oak Grove Montessori School in Springdale, so I'd love to see them win!
How long have you lived in NWA? I have lived in NWA my entire life and even managed to stay here after marrying a boy from Hot Springs!! I love NWA and am so glad that I get to raise my girls here.
We'd like to say thank you to everyone who voted in the Mom-Approved awards. This list will come in handy for moms who are looking for the best of the best NWA mom-friendly businesses.
Filed in
Front Page Posts
,
Giveaways
,
Uncategorized
•

Post a Comment