You are here: Home
By nwamamas - Last updated: Friday, February 27, 2015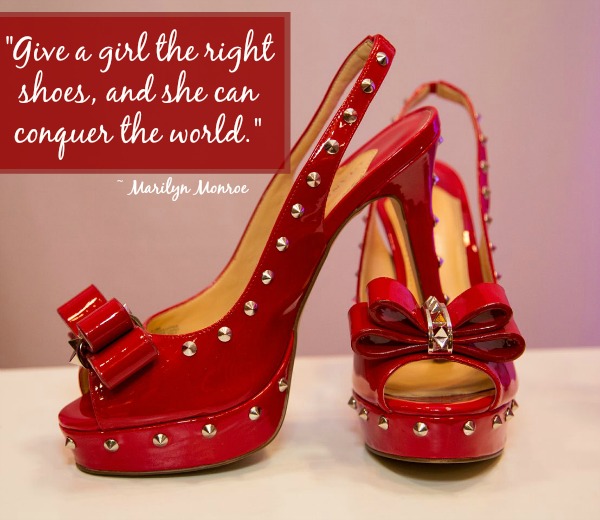 If you love to shop for shoes and finding an amazing deal makes you crazy happy, write down this date because this is THE ultimate shoe shopping event in Northwest Arkansas.
The Walk a Mile in My Shoes shopping event happens this year on May 15-16, 2015. It's an amazing fundraiser that helps support Ozark Guidance.
This event has grown like crazy since it was introduced several years ago, so the selection of shoes is ENORMOUS. This year's event will take place at the Holiday Inn Convention Center in Springdale, right off the Interstate.
Shoppers at this event can buy men and women's shoes for $10 each and kids' shoes for $5 each. Handbags are $10 each, and there's also a selection of high-end designer shoes for $20 each. (The shoes are new or slightly used, and there are LOTS of new shoes that are donated from local stores, too.)
There will be a Preview Party on May 15, 2015 and the Public Sale is on Saturday, May 16, 2015. (We suggest you get tickets to attend the Preview Party on May 15th if you want the very best selection. The tickets are on sale now. Click here for info.)
Note: If you're going to the NWA Mom Prom this year, this might be the perfect place to get shoes to go with your Mom Prom dress! The Mom Prom happens this year on May 30, 2015, and the Walk a Mile in My Shoes shopping event happens just two weeks before on the 15th and 16th. Perfect timing!
For more info on the Walk a Mile in My Shoes event, click here to follow the updates on Facebook. We'll share more details about it as they become available.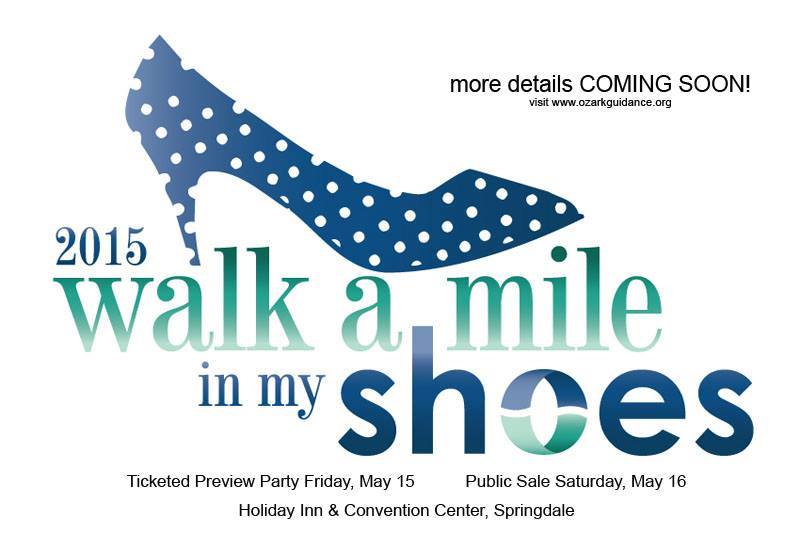 Filed in
Front Page Posts
,
On Your Mind
,
Shopping
•

Post a Comment
By nwamamas - Last updated: Friday, February 27, 2015
The Ugly Duckling and Tortoise and the Hare
Lightwire Theater presents two cherished fables in a new and brilliant light. Full-bodied electroluminescent puppetry visually dazzles like moving sculpture in a theatrical experience that will delight children. In an age where television, computers and video games reign, Lightwire delivers classic tales in a visually remarkable way with an artistic musical score ranging from classical to jazz to pop. The Ugly Duckling and The Tortoise and the Hare are incandescent story-time adventures that the whole family will enjoy.
Date: March 1
Time: 2 p.m.
Location: Walton Arts Center
More info: Click here
Beautiful Girls Retreat
This is a two-day, overnight getaway for girls and their moms/leaders on March 6th and 7th, 2015 at the Doubletree by Hilton, Bentonville. As a non-profit with a mission to create and host a teaching event that is truly community-based, interdenominational, and to inspire young women in character, identity, and self-esteem. The theme for 2015 will be "True Beauty". Keynote speaker is Erin Davis, author of fourteen books on girlhood, purity, beauty, and parenting. The second day will be filled with creative breakout sessions, tea time, visual arts presentations, a fashion show, and more. This weekend provides girls and moms with a time to get away and be refreshed and encouraged. Please visit our website for details and registration at .
Date: March 6-7
Time: Varies
Location: Doubletree by Hilton
More info: Click here
Spring Break begins at Devil's Den
Date: March 7-29
Time: Varies
Location: Devil's Den, West Fork
More info: Click here
Joseph and the Amazing Technicolor Dreamcoat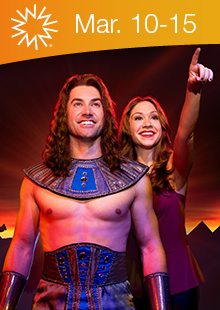 One of the most enduring shows of all time, Tim Rice & Andrew Lloyd Webber's JOSEPH AND THE AMAZING TECHNICOLOR DREAMCOAT is the irresistible family musical about the trials and triumphs of Joseph, Israel's favorite son.  Retelling the Biblical story of Joseph, his eleven brothers and the coat of many colors, this magical musical is full of unforgettable songs including "Those Canaan Days," "Any Dream Will Do" and "Close Every Door."
Date: March 10-15
Time: Varies
Location: Walton Arts Center
More info: Click here
Father-Daughter Princess Ball
Date: March 13
Time: 5:30-7:30 p.m.
Location: NWA Mercy Family YMCA, Rogers
More info: Click here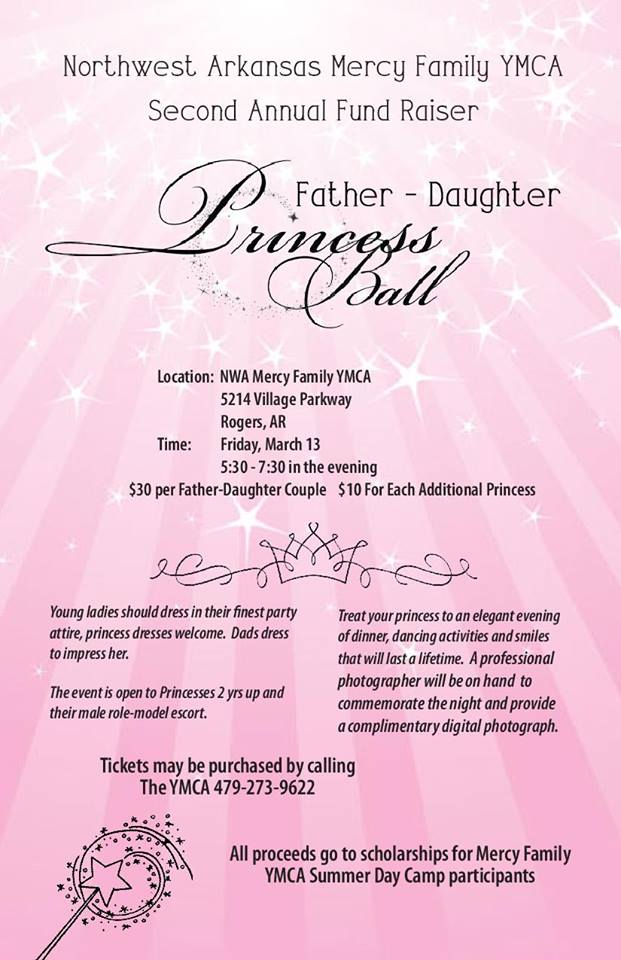 Tales from the South: On the road

Tales from the South, the unique, radio showcase of Southern writers which broadcasts locally on KUAF is returning. Host Paula Morell will choose local writers for performance, music by local musicians, and there's a Southern Sunday Night Supper.  Presented with support from the Arkansas Arts Council.
Date: March 15
Time: 6 p.m.
Arts Center of the Ozarks, Springdale
More info: Click here
Midtown Men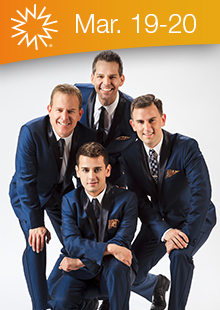 They're BACK! The Midtown Men are returning to Northwest Arkansas with their unique Broadway flare and bravura, as they sing all the hits from The Beatles, The Beach Boys, The Jackson Five, The Four Seasons and more! These four talented entertainers shared the Broadway stage for hundreds of performances of the Tony® Award-winning mega-hit Jersey Boys before reuniting as The Midtown Men to bring their magic to audiences everywhere. By popular demand, the boys are back for 2 nights only! Act fast for tickets to this sure sell-out – this show rocks!
Date: March 19-20
Time: Varies
Location: Walton Arts Center
More info: Click here
Devil's Den Rocks
It's time to celebrate what makes this park special. Join state geologists along with park staff for a fun weekend as you learn about the special features that make Devil's Den the rockin' place to be.
Date: March 28-29
Time: 9 a.m. to 5 p.m.
Location: Devil's Den, West Fork
More info: Click here
Spring Break Activities: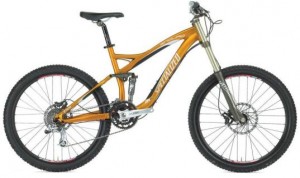 Community Creative Center (Fayetteville and new location in Rogers)
Click here to see various art class options
Hobbs State Park
Click here for info on nature classes, March 25-27
Fayetteville Public Library
Click here to see times for daily kid movies and daytime lock-ins for elementary-age children
The Jones Center
Click here for info about activities scheduled for the week
Trike Theatre
Choose-your-own-adventure Spring Break theatre options
Crystal Bridges Museum
Click here for more info on drop-in activities daily
Filed in
Calendar of Events
,
Front Page Posts
,
SLIDER
•

Post a Comment
By nwamamas - Last updated: Thursday, February 26, 2015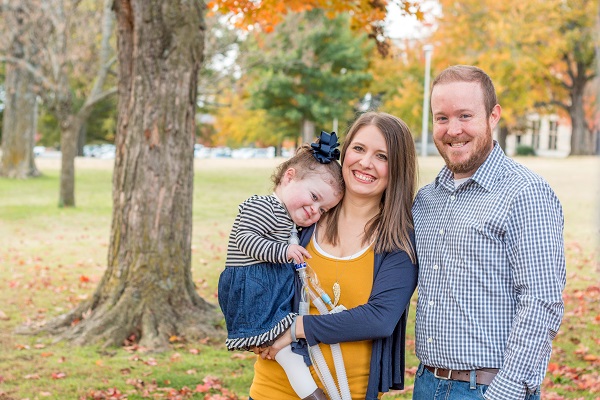 Name: Audra Shaw
Kid's names and ages: My beautiful daughter Aubree is 2 1/2 years old.
Where are you from and how long have you lived in NWA?
I grew up all of my life in Pearcy, AR outside of Hot Springs. I moved to NWA in Fall 2004 to attend the U of A and have called it home ever since.
Which songs are on your iPod right now?
I seriously have no music in my iTunes account and just play Pandora when I want to listen to music.
Tell us about a day in your life:
I am fortunate to get to stay home with my daughter Aubree. Days with her involve reading books, playing with baby dolls, listening to and singing lots of songs, working puzzles, playing with one of her many you kitties, practicing flash cards (which she crazily loves), therapy sessions, exploring the whole house, and lots of snuggling during nap time. Of course, there's the typical keep the house running things, too.
Tell us about some traditions you've started with your daughter:
We watch Wheel of Fortune as a family together every night after realizing Aubree loved it. Simple, clean, fun with everybody interested in the same thing for 30 minutes! During Christmastime, we drove around and looked at Christmas lights many nights, which we plan to continue in the future. In the fall, we also go to a local pumpkin patch and let Aubree pick out pumpkins. We also enjoy going to the farmer's market when it's open on the weekends.
What has been one of the most surprising things about motherhood?
I think the most surprising thing is that it is surprising and you can't be completely ready for it. The pain you feel when watching your child hurt, the joy you have when you see her accomplish or reach milestones, and how amazing the feeling is of holding her cannot be described or understood accurately until you experience it yourself.
I always knew I would love my child, but didn't know how great that love would be until we had her!
Where do you and your family love to play in NWA?
Our own backyard is probably our favorite! Great shade in the afternoon, swinging, gardening, playing fetch with our dog Mo, playing in water when the weather is warm, it's great fun only a few feet away!
Away from home, we like going to Murphy Park, Tyson Park, and JB Hunt Park (all in Springdale) to swing, slide, and climb. We also like to take family trips to Lowes for getting things for projects! The racecar shopping cart is too fun!
Do you have any fun hobbies?
I love getting creative in the kitchen and cooking. It's a great outlet that I really enjoy and allows me to share with others.
If you could vacation anywhere in the world this winter where would it be?
Hawaii. My husband and I love traveling to and spending time there. We hope to take Aubree one day when she is older!
Who would you want to play you in a movie about your life?
I'm not really sure. It would have to be someone who has experienced unimaginable emotional pain in real life (severe illness or loss of a child, etc.) to be able to come close to conveying it on the movie screen.
My daughter has a rare genetic condition called Jeunes syndrome that has left her critically ill and in the intensive care unit much of her life. Watching your baby be so very sick, not knowing if you will ever get to take her home again, and how that makes you feel, I don't think could be accurately portrayed by someone who hadn't experienced such terrible hurt that one doesn't know existed until you have been in that situation.
Also, someone who is a believer and follower of Christ to know from personal experience the hope found in Him to go make it through tough situations.
Thankfully, after ten months in the pediatric intensive care unit and innumerable prayers from us and our family and friends, we were able to bring our daughter back home. Praise The Lord!
While there are still medical complexities, surgeries, and the like, we are so thankful to God for allowing us to continue having our daughter here with us, enjoying life and spreading her infectious joy to all who meet her.
A very specific order for an actress! Don't see a movie of my life coming out anytime soon!
What's something you've always wanted to learn?
I've never learned to drive a standard transmission vehicle. It would probably be useful because I have never been able to drive either of my husband Derrick's Jeeps in the 8 years we've been married!
What three things do you always have with you?
My iPhone, hand sanitizer, and tea bags for a cup of hot tea!
How do you relax at the end of the day?
Holding and rocking my daughter to sleep every night. Many nights I hold her an extra 30 minutes to an hour because it's just the best feeling in the world!
One word to sum me up: Blessed.
Filed in
Five Minutes with a Mom
,
Front Page Posts
•

Post a Comment
By nwamamas - Last updated: Thursday, February 26, 2015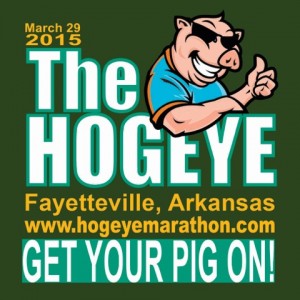 The Hogeye Marathon is about a month away and there's something for everyone – races of all distances, volunteer opportunities, and lots of room to just watch the running show.
We'll have two more posts from Northwest Arkansas mom Beth Gallini in the Marathon Mama series before race day and Beth said she'd love to hear from new runners (or any level, really).
If you have a question for Beth — or if there's a topic you'd like to see covered here — feel free to email her at efgallini@gmail.com.
Here's Beth's latest Marathon Mama post:
At first running seems straightforward – lace up your shoes and head outside.  However, it won't be long before you'll find yourself getting more curious about how you can take things one step further.
Whether you want to extend how far you can go, reach the finish line faster, or become a stronger runner, varying the types of runs you do each week can help.
Here are different types of runs you can add to your training: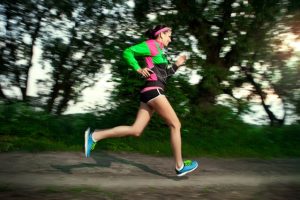 Long run – The long run is a staple run for any distance runner.  In its simplest form, this run is the longest run of the week.  The length of your long run will vary according to your goals.  Someone training for a 10K or half marathon will have shorter long runs than someone training for a marathon.  These runs are normally run at a slow pace (60-90 seconds slower than your goal pace).
The goal is to get accustomed to being on your feet for longer periods of time.  You will get the same physiological benefits as you would if you ran faster, but you will reduce your risk of injury by keeping your pace easy.
Easy/recovery run – Easy runs are run at a slow pace and are runs that allow you to get extra mileage during the week while allowing your body to recover from harder workouts.
Speed work — The last post in this series covered how to introduce speed work and I would encourage you to reference those tips before adding in any of the speed workouts below:
Fartleks – Despite the silly name, fartleks are a great way to introduce speed work.  Fartleks are unstructured speed work where you add surges of speed into an easy run.  You can do this by running fast until you reach the third street light, five cars pass you, or any other form of measurement.
Hill repeats – Hills are speed work in disguise and will quickly make you a stronger and faster runner.  To perform hill repeats, you will want to find a hill that will take you 20-90 seconds to run up, run at about a 5K effort, and then run easy downhill for recovery.  Hills encourage proper form and will make you a more efficient runner.
Tempos – Tempo runs help you learn how to run faster for longer periods of time.  They are run at a "comfortably hard" pace that falls between your 10K and half-marathon pace.  Those who are new to tempo runs or training for shorter distances will want to work up to a tempo run of about 20 minutes in length, whereas more experienced runners or those training for longer distances will want to work up to a 40-60 minute tempo run.

Intervals –

Intervals are a more structured and advanced form of speed work and should only be introduced once you have a comfortable base and have already incorporated other forms of speed work.   Tracks are the best place to run them because they are flat, a standard distance, and you can easily measure how far you are running.   One lap around most tracks is 400 meters, which is a quarter of a mile. Common interval workouts include 400s, 800s, or 1600s with a recovery distance in between each interval.  You will want to run hard for each interval, but do not go all out.
Rest days – Taking days off to allow your body to recover are just important as all of the other training you do!
McMillan Running offers a calculator where you can enter recent race time and it will provide you with training paces for a variety of runs.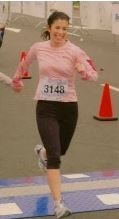 About Beth: Beth is mom, runner, running coach, and the blogger behind RUNNING around my kitchen.  She and her husband adopted two boys who are a month apart and are 1 year old. Beth serves on the board for the Hogeye Marathon and is interested in helping other moms with their training and answering any questions you have.   Be social, connect with other Hogeye runners, and let them hear from you by following them on Facebook, Twitter, and Instagram!  #hogeyemarathon
Filed in
Front Page Posts
,
Popular Posts
,
Uncategorized
•

Post a Comment
By nwamamas - Last updated: Wednesday, February 25, 2015

It's not uncommon to feel like you're being treated "like family" when you're at Mercy, but there are three doctors in Northwest Arkansas who take that "family" thing pretty literally.
Meet Dr. Larry Weathers, Dr. Lance Weathers and Dr. Tiffany Weathers — a father/son/daughter team of specialists at Mercy whose bonds are not only biological but professional, too.
Since it's so unusual to find three doctors in one family working for the same health provider, today we're taking a look at the family dynamics in this trio of specialists in Northwest Arkansas.

What is it like to have your kids turn into work colleagues?
It is fun watching them be great physicians!
Did anything in their childhood make you think that your kids might be destined for a career in medicine?
No, other than they were exposed to medicine as little children. They were in the clinic after school and they made rounds with me in hospital on the weekends.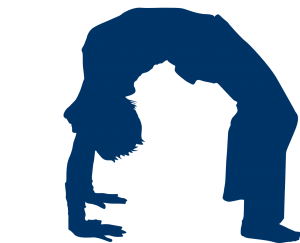 What's the one thing you wish more people knew that would help them improve their heart health or keep it healthy long-term?
Medical studies have found that there's a link between how flexible you are and your risk of heart disease. So stay as flexible as a 2, 3, 4, 5, 6, and 7-year-old child.

How did your dad's career influence your decision to go into medicine? What was it about his work that fascinated you?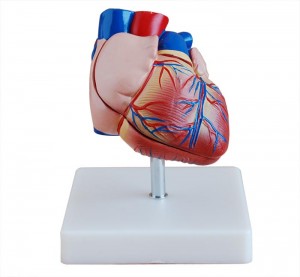 I was always with him as a kid. I used to wake up on Saturdays and go sit in his truck while he made rounds.  I spent a lot of time playing with echo machines, heart models, and stethoscopes — probably not normal toys for a kid.
I know those experiences probably had to influence my fascination.
What are family dinners like at your house with 3 doctors at the table? Do you "talk shop" or do you leave the medicine at the clinic?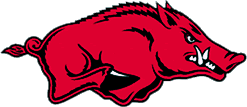 Mom doesn't like cell phones or "doctor talk" at the table. We usually talk sports (Razorbacks, of course) or we talk about the grand-kids.
My office is on the same hall as my dad's office, which is a very unique situation in cardiology. There are not many father and son combinations in this field of medicine.
What would an ideal day at work look like for you?
Make a difference with one person. It's the starfish approach. But you never know which one it's going to be!
What new medical advancements in cardiology do you get most excited about?
That's what drew me to cardiology — the ever-changing technology. And cardiology really does change daily.
How did your dad's career influence your decision to go into medicine? What was it about his work that interested you?
Basically, if I wanted to spend time with my Dad growing up, I went to make rounds or went to the Cath lab with him. I met the families when he would make rounds and I saw that he was making a difference. He has the most amazing work ethic I've ever seen, and his bedside manner with patients is so kind and calming.
With a father and a brother in cardiology, what was it about gynecology and obstetrics that drew you into that specialty versus cardiology?
I think that with Cardiology, people either have poor genetics and/or poor habits that cause them to have heart disease. Most of the time when my Dad was called to see them, they were dying. It was difficult for me to cope with people dying everyday. No matter what you do, people die from heart attacks. I have the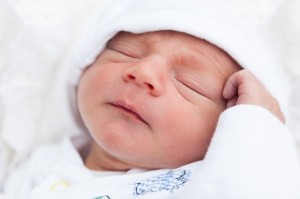 utmost respect for my father and brother. They both have amazing hands in the Cath lab.
Obstetrics and gynecology drew me in because I was able to assist with bringing life into the world. It's such an amazing honor.
What do you wish more pregnant women understood about pregnancy and/or childbirth?
I wish more women would discuss questions with their doctors and not believe all of the information they see on blogs on the Internet.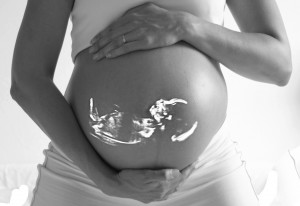 Being pregnant is actually a 9-month "adaptation period" where your body is expected to perform and develop another human with major hemodynamic changes. You have an increase in cardiac output, sodium and water retention, leading to blood volume expansion, with reductions in systemic vascular resistance and systemic blood pressure. This enables optimal growth for the fetus and protects the mother from hemorrhage, complications and death.
Young healthy women without any medical problems usually do well. The problem is that there are diseases of pregnancy such as pre-eclammpsia, for example, that we as doctors still don't fully understand. Pre-eclampsia can happen to anyone and has major complications that can lead to seizures, stroke and ultimately death. It's also a disease that can happen within the "blink of an eye."
What are the advantages of having three doctors in the family? Would your other family members say that there are any drawbacks of having three doctors in the family?
It's an honor to work together at Mercy because we often share patients and we can discuss difficult clinical cases.
It's also beneficial to have people that understand how difficult it is to practice medicine and try to maintain a healthy work-life balance. We sacrifice a great deal of things for this profession and many times our own families do not come first. This is probably why I don't know many families that have three physicians who are all currently still practicing medicine.
Our thanks to Drs. Larry, Lance and Tiffany Weathers for answering our questions and for their continued service to patients throughout Northwest Arkansas.
To contact Dr. Larry Weathers or Dr. Lance Weathers, call the Cardiology clinic at 479-338-4400. To contact Dr. Tiffany Weathers, call the Women's Clinic at 479-338-4000. Click HERE to visit the Mercy website.

Filed in
Front Page Posts
,
Healthy Mama
•

Post a Comment