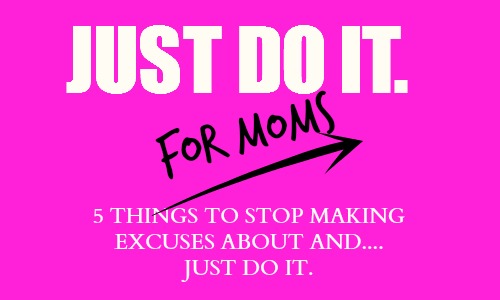 We know there are probably a million reasons why you're not doing certain things and you can rattle them off at a moment's notice, but let's get real. Deep down, underneath all the rationalizations and excuses, you know you ought to "just do it."
We're preaching to ourselves here, too. Like so many moms, we sometimes need a nudge (or even a good kick in the pants) to stop avoiding things and just do it already. Listen in to the conversations we had about this topic during one of our recent radio shows on Magic 107.9. Just click on the left side of each audio bar to hear more.
By the way, you can join us for these on-air discussions by tuning in to Magic 107.9 each weekday at about 7:45 a.m.
Just Do It… on getting in the pictures
Just Do It… about swimsuits
Just Do It… something nice for YOURSELF!
Just Do It… about playing with the kids
Just Do It…a girls' night out or a date night