Book recommendations from Northwest Arkansas moms
For some, reading during these social-distancing days has kept us sane. We can't leave our homes, but we can go anywhere while reading a book.
We took a little poll among our friends to see what they're reading right now and got some great recommendations if you need a new list.
We'll start. For light-hearted reads that have just enough drama to keep you hooked, try Kelly Harms' books The Overdue Life of Amy Byler and The Bright Side of Going Dark. Amy Byler is a fellow mom who needs a break, so it's relatable. The Bright Side is about a social media influencer who has a celebrity dog and a fabulous fiance. But the real story begins when she heaves her iPhone off the side of a mountain.
Shelby Smiley said, "I'm not currently reading this one but I do re-read it at least once a year as it's among my very favorite book of all time: The History of Love by Nicole Krauss. I find something new to love about it every time I read it."
Shelby said she also loved The Choices We Make by Karma Brown. "It's an emotional but powerful read about friendship and motherhood.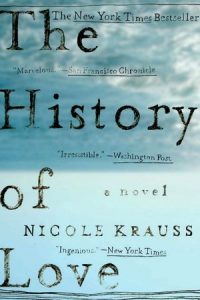 Nanci Murray Kellams recommends The Stand by Stephen King. She said the epidemic in the book has similarities to the current pandemic, but pre-cellphone/internet with bad-guy government. On Audible it's 47 hours!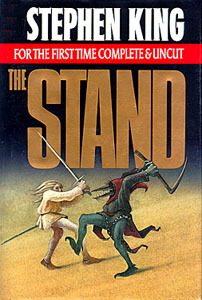 Jacqueline Wolven said she can only stomach cozy mysteries right now. "Like 28 of them so far. Thank goodness for Kindle Unlimited. I don't want real. I don't want to cry. I just want a nice bloodless murder, quirky characters and a happy ending. Oh and no shame. I can read Pulitzer and Nobel prize winners later. Escapism is working for now."
Jacqueline said she's just starting Jane Elzey's new book Dying for Dominoes. Jane is a Northwest Arkansas author! Jacqueline said the author even went to murder camp to prepare for writing the book. "Creepy, but cool."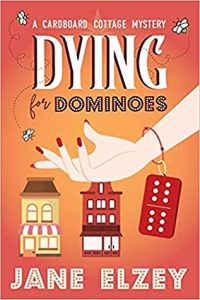 Stephanie Allen Maass said if you want "powerful, inspiring and the gift of hope" you should read The Choice: Embrace the Possible.
Kim Dishongh loves books with the word "book" right there in the title. She recommends The Book Woman of Troublesome Creek and Book of Lost Friends.
Julianne Thompson suggests we all read Northwest Arkansas author I Talya Tate Boerner's new book, Gene, Everywhere: A life-changing visit from my father-in-law. "I stayed up until 1 am to read it 2 nights in a row. I feel this book will resonate with readers in this moment in time especially, as many of us are wondering as Talya did, 'What if the routine that shaped my life is no longer enough?' This is a beautifully told story that I think anyone will appreciate and enjoy."
Julianne said she then returned to the Louise Penny series that centers around Chief Inspector Armand Gamache. "It's full of poetry, mystery, interesting characters, art, descriptive prose that draws you in, and an overarching theme that threads through the different books. Definitely an escapist series that I'm not ashamed of indulging in."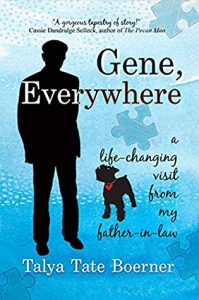 Michelle Parks just finished Where the Crawdads Sing by Delia Owens and loved it. "Crawdads was a beautifully written story of a girl living near a small town on the North Carolina coast. It's a love story, a coming of age story, a mystery. The marsh itself is a main character, and the author offers a lovely journey into that remote natural world."
Maegen Blue is currently reading The Red Lotus. "I think my fav book of the year so far is Ask Again, Yes. If you want pure storytelling you can get lost in I also loved The Ten Doors of January and Once Upon A River. I finally read both Unbroken and The Immortal Life of Henrietta Lacks earlier this year, both of which I recommend highly."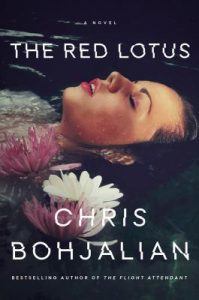 Laura Catherine Hanby Hudgens said she's normally a voracious reader, but has had trouble focusing during the pandemic. "So I'm rereading one of my all-time favorite novels, Peace Like a River. I also highly recommend Beneath the Scarlet Sky and The Extraordinary Life of Sam Hell.
Vikki Spencer said she's turned back to a book she authored for comfort during the pandemic "because it was about grief, loss, transformation, and doing one day at a time. I go to it because it doesn't have to be in order to read it. Just pick a page (brain drain is real right now).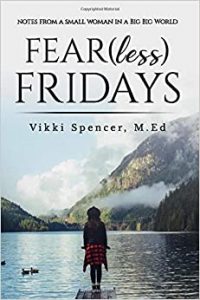 Celeste Wharry said, "I started off the year reading a bit but I haven't since all this." The best books I've read this year though, are, Oh my Stars by Lorna Landvic; Molaka'i by Alan Brennert; and The Woman in Cabin 10 by Ruth Ware. They were all really good imo! I need to start a new one and get back at it! I made a goal on my goodreads to read 3 a month and I'm behind!"