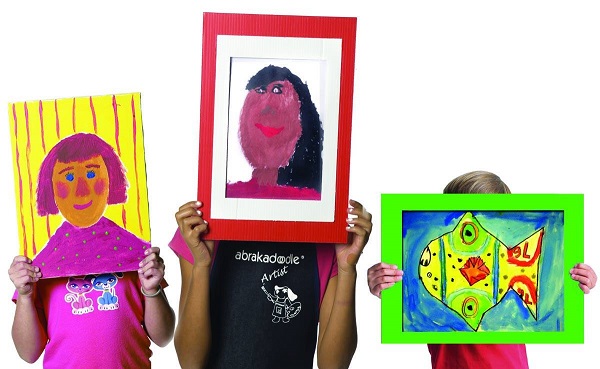 Since Joy Davis and her mom, Cora, started Abrakadoodle in Northwest Arkansas, they've been spreading the joy of art all around the region.
They've helped kids create at First Thursday in Fayetteville, at First Friday in Bentonville, at summer camps at Fast Lane Entertainment and other local businesses/non-profits. Now that school is back in session, it's time for a new format.
Abrakadoodle classes are great for schools, after-school kids, homeschooled kids and pre-k kids. This fall they're offering The Abrakadoodle Express: 50-minute art lessons for a special fee. They specialize in art education for kids ages 2-12. Abrakadoodle also offer classes for adults. That could be FUN with the right group of girls! Joy and Cora bring the party to you.
Joy said they just started Pint-Sized Picasso Play Dates for Pre-K kids — or just plain Picasso Play Dates for older kids. Abrakadoodle can bring out the supplies on Saturday or after school. They also offer private lessons in homes or can meet in a public space like a library.
Here's some of the art from a recent Picasso Play Date themed "Animal Doodles":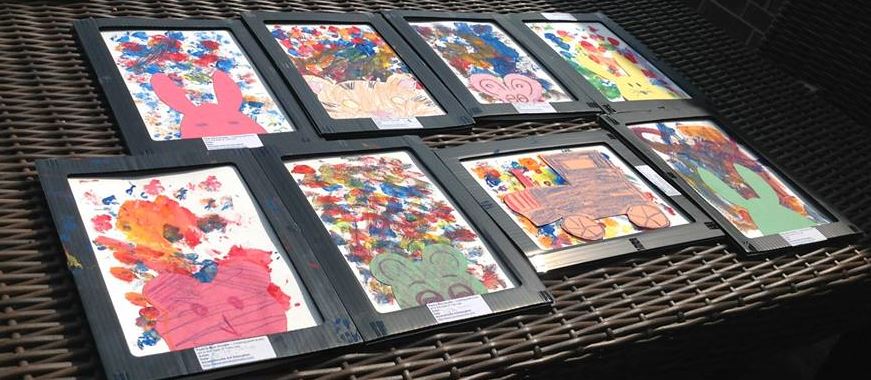 Oh and we can't forget that they can provide everything you need for an Arty Birthday Party. As artists, you can bet the face painting is AWESOME.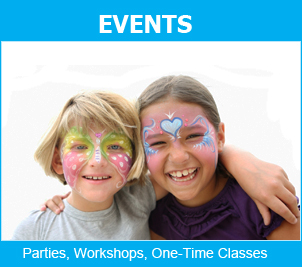 Abrakadoodle Art Classes for kids are all about creativity. Kids use their imaginations while using a wide variety of materials, such as paints, wire, clays and more.  They explore artists, techniques, world cultures and more.
They offer a wide variety of art classes for kids of these age groups:
Toddler Art Classes called Twoosy Doodlers (ages 20 months – 3)
Preschool Art Classes called Mini Doodlers (ages 3-5)
Elementary School Art Classes called Doodlers (ages 6 and up)
Give Joy a call at 479-856-6651 to find out about options for your kids.
Click here to check out the Abrakadoodle website and click here to connect with them on Facebook.
Be sure to tell Joy that you heard about Abrakadoodle of NWA here on Motherlode!