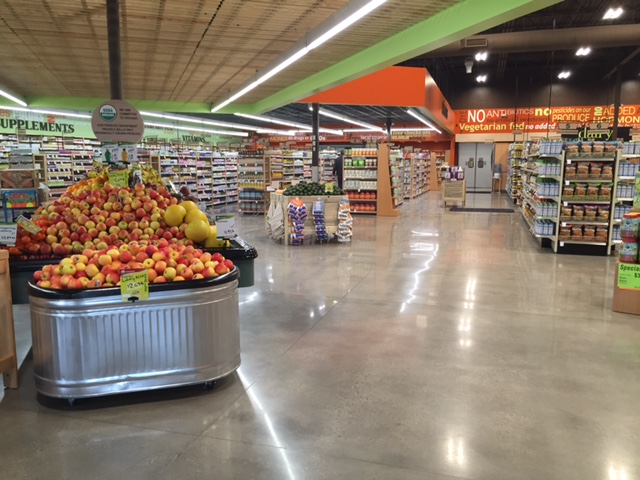 We had a great time yesterday visiting the new Natural Grocers by Vitamin Cottage, which officially opens on Tuesday at 4116 N. College Ave. in  Fayetteville.
There are 93 Natural Grocers stores in 15 states, but this is the first one in Arkansas. (And in case you missed it, Whole Foods is expected to open in Fayetteville this Fall.)
The Natural Grocers soft opening is happening now, so pop over today if you get a chance. It's not a huge, overwhelming store. It's just small enough that it doesn't feel like you might get lost among the aisles, but it's big enough to have LOTS of great organic and natural products (including food for your pets, too).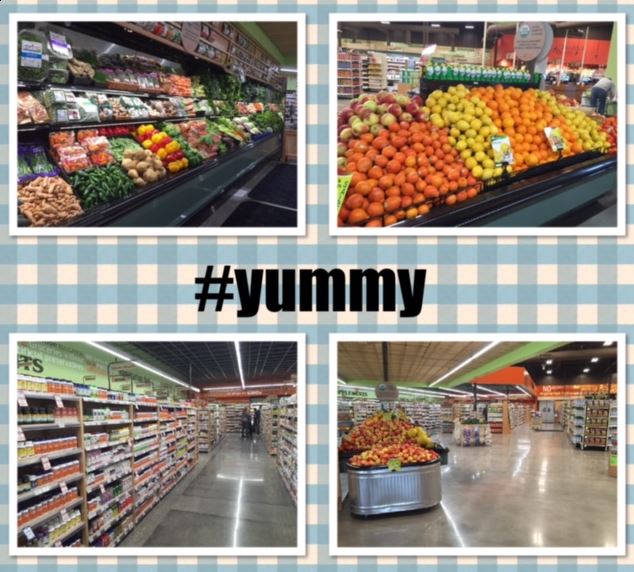 The prices were pretty competitive, especially for organic products. They'll be open seven days a week and you can check out deals and get more info by clicking here.
The store will have a series of grand-opening activities, including cooking demos, nutrition classes and food tastings.
On March 10 (opening day) there will be a cooking demo and nutrition class from 4:30-6 p.m.
Here are some of the upcoming events over the next few Saturdays:
§   March 14: Block Party and Gluten-Free St. Patty's Fair and special cooking demo (at 3 p.m.) by Charles Mayfield, author of Paleo Comfort Foods
§  March 21: Organic Fair
§  March 28: Spa Day Health Fair
§  April 4: Paleo Fair
They seem really big on health education and have a great community room for classes and events (and heads-up, friends, they'll be serving free coffee there in the mornings):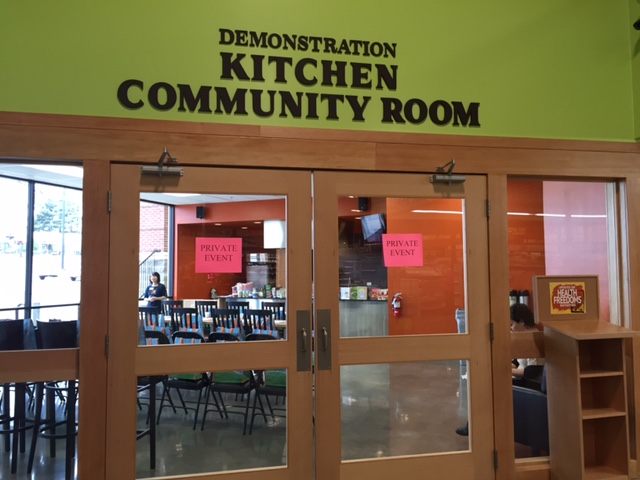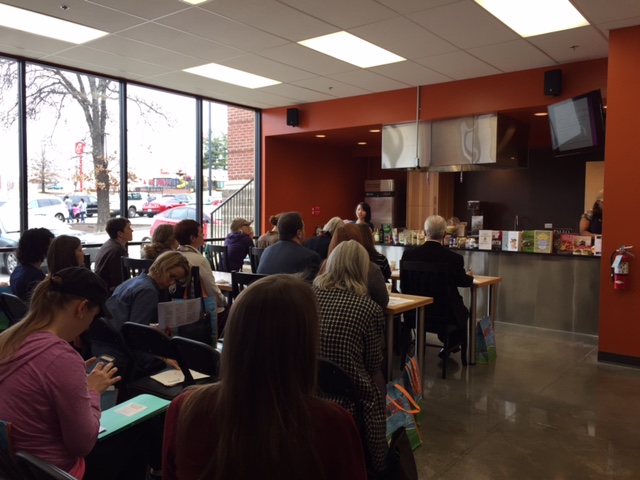 We loved that they have local products like Oh Baby Foods and My Brother's Salsa. It's interesting to note they have nuts and various flours in the refrigerated section so they stay fresh. They also have a huge section for supplements and you can actually fill your own capsules.
They also have lots of products for your body, dish soap and some paraben-free, rganic makeup lines. (Shannon has a teenager now, so the idea of natural makeup for her daughter is really appealing):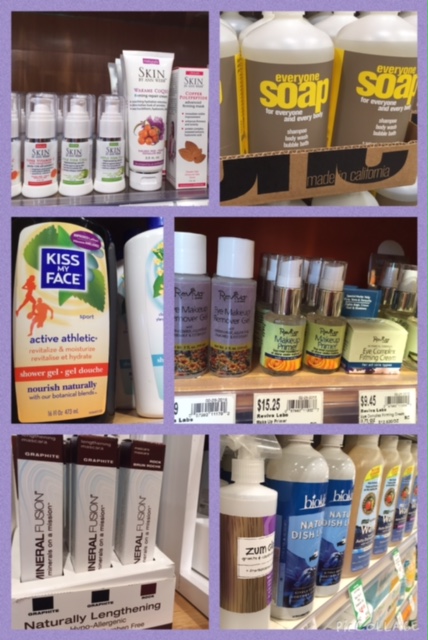 One quick note: Be sure to bring some reusable totes for checking out. Natural Grocers doesn't offer plastic or paper shopping bags. If you forget, they'll pack your purchases in free boxes, though 🙂 They do sell inexpensive reusable shopping bags and each time you shop with your own reusable totes, they'll make a donation to a local food bank.
Happy shopping, mamas!