By April Wallace, Northwest Arkansas mama and nwaMotherlode contributor
If there's ever any holiday you can justify buying loads of books for, it should be Valentine's Day because kids don't tire of hearing that we love them. That's why I often spring for titles that aren't just about school parties or cutting out construction hearts and instead own lots of "I love you" books. It's also why I like to keep these close—to read frequently, often at bedtime.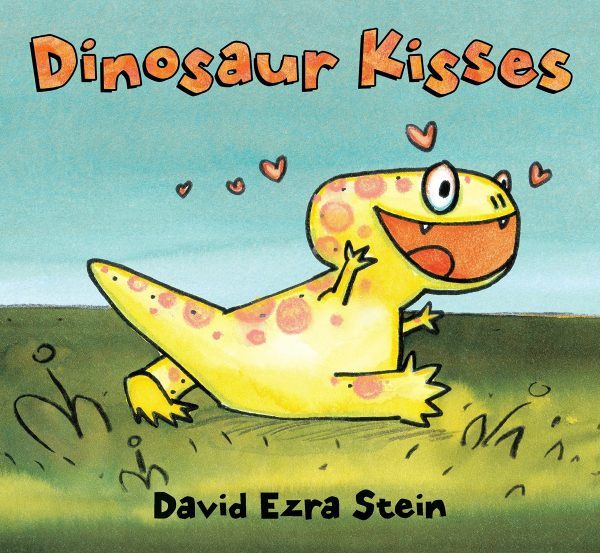 Our current household "can't read this enough times in a row" award goes to Dinosaur Kisses by David Ezra Stein. My boys, ages 4 and 2, cannot stop giggling at little Dinah. She's a dinosaur who just hatched, saw a kiss and wanted to try it too, but found out that stomping and chomping comes much more naturally.
Love From the Crayons by Drew Daywalt and Oliver Jeffers is my toddler's new favorite. Each crayon character takes brief turns telling us about a different side of love and illustrating it with a colored drawing. Love…comes in all shapes and sizes…it can be sunny and warm, but it can stink and sometimes it's stormy. This book's genius is being both true and silly. If you like it, check out Daywalt and Jeffers' hit The Day the Crayons Quit.
Tiny T. Rex and the Perfect Valentine by Jonathan Stutzman is a board book following a baby T rex as he tries and fails to make a card for his best friend Pointy. In the end he gives up, but it turns out his friendship was the true gift after all.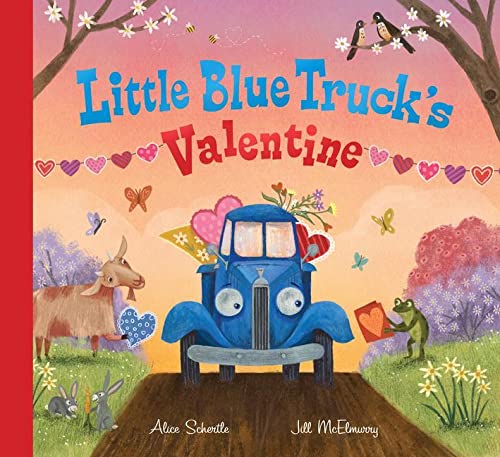 In Little Blue Truck's Valentine by Alice Schertle, our trusty blue pickup delivers valentine cards to all his farm animal friends while secretly hoping for one of his own. He gets a little bluer when no cards are returned to him, but little does he know a big surprise is waiting for him back at his garage home.
Each page of How Many Do I Love You? by Cheri Love-Byrd has sweet little valentine scenes with alliteration, pictures of sweet treats and love in all forms. As a mama I love the way this book encourages my boys to practice counting, and my personal favorite page is the 9 little lemurs who love writing love letters.
You're My Little Cuddle Bug by Nicola Edwards features pairs of insect mamas, papas and their babies. This is an exceptional bedtime book, taking little readers throughout the day to remind them how much we love them at each turn, from brightening our day to snuggling up in the beetle black night.
We inherited a copy of I Love You, Stinky Face by Lisa McCourt from Henry and Elliott's cousins, and I could tell by how well worn the edges were that we were in for a treat. It begins with a little boy's question at bedtime, "What if I were a big, scary ape? Would you still love me then?" This is an adorable exploration of a mother's love for her child. Nothing is too scary, too big or too stinky for a mama.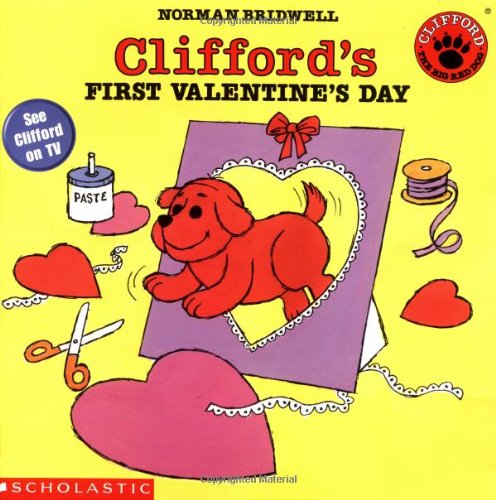 Clifford's First Valentine's Day by Norman Bridwell reminisces about Clifford's first year, back when the big red dog was not so big. When Emily Elizabeth goes to send a Valentine's card at the post office, the loveable puppy was small enough to slip down a mail chute. She'll never forget digging him out of a pile of barking letters to get the best valentine of all.
Happy Valentine's Day, Little Critter! by Mercer Mayer delivers the childhood chaos we've come to love and expect: valentine's decorations everywhere, glitter anywhere but the card box and a heartfelt, handcrafted message for his mama.
The Love in My Heart by Tim Bugbird and Nadine Wickenden is a cute, animated tale of two bunnies that reminds us of the power of love.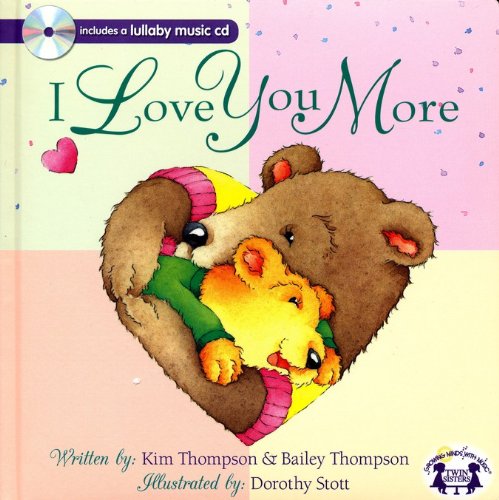 The mama and baby bear of I Love You More by Kim and Bailey Thompson try to measure their love for each other by comparing it to their favorite things to do together. This is a great introduction to making your own game of it.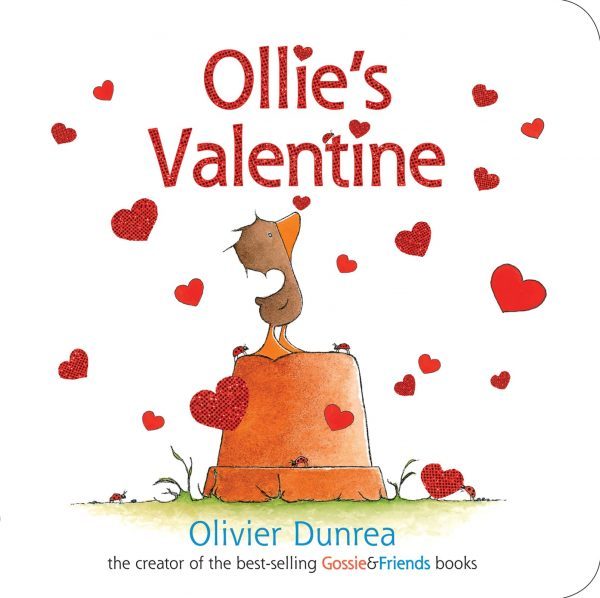 In Ollie's Valentine by Olivier Dunrea, Ollie admires each friend's valentine before getting frustrated and honking "Who will be MY valentine?" Watch your little one's surprise as he peers into the mirror on the final page. ("You!")
Lovey Things by Dr. Seuss is a simple toddler book that features Thing 1 and Thing 2 as they model what it is to show love and care. They wave, hug, apply band-aids; they share, play and of course say "I love you!"
I have not yet been able to hook my boys on The Invisible String by Patrice Karst, but you can bet that I keep this book close and keep trying to get them interested. The mommy at the center of this book teaches her twins about the unseen link between them that keeps them together no matter where they are. I adore that it garners them with the protection you feel when you're deeply loved and appreciate the mention of the string stretching all the way to heaven, giving us a way to talk to our kids about grief. The book imagines that connection as they do everyday things and later extraordinary, even out-of-this-world things. This is a book that makes sure kids know they are never really alone.