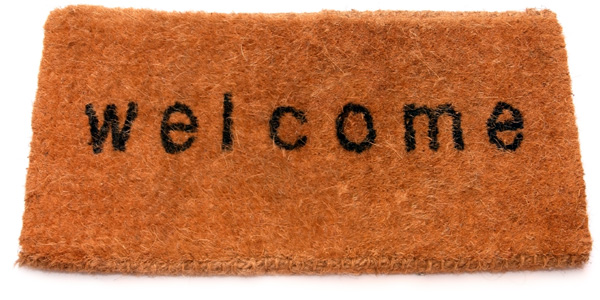 Hey girls, I'm flying solo this morning during our radio chat because Shannon has an appointment, so help a mama out! Call in to the show and join our discussion, which will be "Tips for hosting a holiday event," and "Tips for being a great house guest." Tune in to Magic 107.9 between 7:40 a.m. and 9 a.m. today (Wednesday) to hear the tips or to call in and contribute a few suggestions of your own. I'll also be telling radio hosts Jennifer Irwin and Guy Westmoland about the year I hosted a family holiday event and things went HORRIBLY WRONG!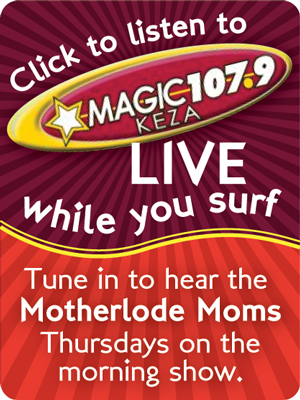 Click on the graphic at right to listen to the radio station live on your computer.
ABOUT HOSTING:
If you're hosting family or friends this year, here are some tips, checklists and links to more info on how to make your event go smoothly:
Tip No. 1: Look around your guest room or house and imagine yourself as a guest. What would you want and need to have around you?
Checklist for a comfy guest room:
Extra blankets at foot of bed
Light for reading
Tissues
Trash basket
Cleared table or nightstand
Alarm clock
Luggage stand or bench
Bottle of water
Here are more helpful articles on the art of being a gracious host and avoiding pitfalls:
14 Secrets for Making Holiday Guests Feel at Home (from Country Living)
Top 10 Most Common Thanksgiving Cooking Mistakes (from ABC News.com)
ABOUT BEING A GOOD GUEST:
If you're not hosting but will be traveling and staying with relatives or friends this holiday, here are some tips to keep in mind that will make you the ideal house guest who gets invited back time and time again.
Rule No. 1 "Fish and house guests stink after three days" (quote by Benjamin Franklin)
Checklist for being a good guest:
Bring a hostess gift
Let the host know when you're arriving and leaving
Clean up after yourself, and strip the bed before you leave.
Offer to take the host and his/her family out to dinner one night during your stay.
Always write a thank you note when you leave.
Here's another helpful article with rules for considerate house guests:
How to Be a Good House Guest (by wikiHow.com)