By Gwen Rockwood, newspaper columnist and mama of 3
If you're on Facebook or save digital pictures online, you probably get the same emails I do – the ones that show photo memories taken on the same calendar date several years ago.
Last week I got an email with photos of our youngest when she was only 3-years-old. She was outside playing in one of her first big snowfalls. There's a picture of her bundled up in a puffy pink coat with a fur-trimmed hood, beaming at the camera with her bright blue eyes and cheeks tinged pink from cold. She was lying down in the snow while her dad moved her arms and legs to teach her the correct snow angel technique.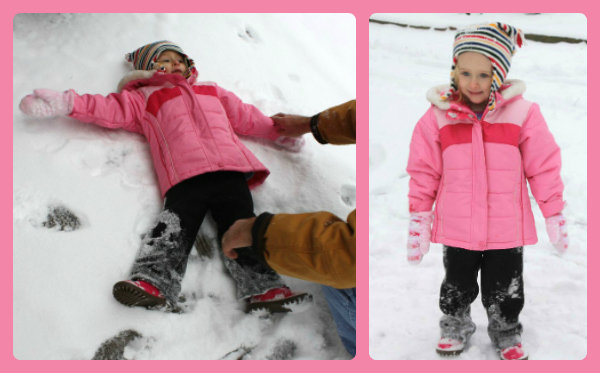 The only thing I don't like about these emailed photo memories is the realization of how quickly things are changing. That bundle of pink from seven years ago is now a tall 10-year-old who has decided that pink is far too "little girl" for her these days. If I tried to carry her on my hip like I used to, her long thin legs would dangle down past my knees.
Meanwhile, her two older brothers have gone from toddlers to teenagers in what feels like no time. The pitter patter of their little feet has morphed into something that sounds more like a herd of horses tromping through the house. When the teen horses gallop into my kitchen, they turn into hungry hippos, plowing through pizza rolls and chicken nuggets like a handful of Skittles.
They eat so many burgers that the Chick-fil-A cows have filed a restraining order against them. At this point, I'd guess our sons have a body composition that's roughly 97 percent burger, 2 percent pizza rolls and 1 percent sarcasm.
For a long time, I consoled myself that at least I was still bigger than them, but now even that claim is gone. At 5 foot 8, I'm taller than the average woman but my 15-year-old passed that mark last year. He enjoyed his vertical achievement far too much for my taste. It's hard to be authoritative when the person you're lecturing can pat you on top of the head and call you a "good little mommy."
Of course, the kids aren't the only ones changing. It's happening to Tom and me, too. When I see those photo memories Facebook keeps delivering, there's no denying what our 40's are doing to us. We're grayer and slightly squishier than we used to be.
A few months ago, Tom and I went out for date night to try a new hot spot downtown. We sat in the bar area of the bustling restaurant so we could feel as cool as the twenty-something hipsters surrounding us. We ordered drinks and toasted to our Friday night freedom. But then Tom couldn't read the fine print on the dinner menu. He asked if I had any reading glasses in my purse, so I dug out the only pair I had and handed them over. The glasses have red frames and a delicate floral pattern adorning each side.
There he sat, the love of my life, all dressed up for date night and wearing old lady glasses. It didn't bother him in the least. You know why? We're officially too old to care, which I suppose is a good thing. Nonetheless, I now carry a pair of his silver reading glasses in my purse. It helps preserve whatever scraps of our youth we have left.
Our new dependence on reading glasses makes me wonder if teenagers throughout the centuries have been getting away with things simply because their middle-age parents can't see what they're up to – literally.
So far, our tweens and teens are taking it easy on us. And we need them now more than ever because they're great at reading small print, fixing the Wi-Fi, and eating leftover pizza. Although their childhood seems to be racing by, there's real joy in watching them become the adults they'll one day be.
And thanks to all the photo memories bouncing around in the digital "cloud," those precious baby days and snow angels will still come back to me – one email at a time.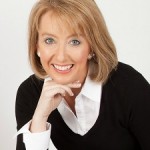 Gwen Rockwood is a mom to three great kids, wife to one cool guy, a newspaper columnist and co-owner of nwaMotherlode.com. To read previously published installments of The Rockwood Files, click here. To check out Gwen's book, "Reporting Live from the Laundry Pile: The Rockwood Files Collection," click HERE.
Save
Save
Save
Save
Save
Save
Save
Save
Save
Save
Save
Save
Save
Save
Save
Save
Save
Save
Save
Save
Save
Save
Save
Save