12 ¶ So teach us to number our days, that we may apply our hearts unto wisdom.  Psalm 90:12 (KJV)
By Bro. John L. Cash
Twenty-eight years ago I became a public school teacher. I distinctly remember a conversation I had with my father at that time, as I was extolling the benefits of working in the field of education. "It really has a lot of benefits, Dad. I can retire after only 25 years."
My father was a man of few words. If he said anything at all, his words would invariably be important, true, or humorous (or some combination of the three.) I've always remembered his reply to me: "Boy, you're going to be amazed. Those years are going to go by quickly."

As I look back on the past decades, I can tell you with certainty that never have truer words been spoken. The years have passed by in a blur. Over the past 28 years, I've gone from being a father with tiny babies to man who is awaiting the birth of his first grand-baby in nine short weeks. And, yes, this week I filled out my retirement papers with the Mississippi Public Educators Retirement System. Where does the time go?
So, this morning, I just want to give a little advice and encouragement to all of you who are still in the process of raising babies, toddlers, school kids, or teenagers. First of all, realize that they are going to grow up fast. You can't stop time, but you can slow yourself down long enough to be thankful for the blessings of each day as you are raising your family.
As I look back, I don't have a lot of regrets about this; I believe that (for the most part) I've consciously had fun with the blessings I've been given as Susan and I have raised our sons together. And I want to encourage you with something I've witnessed throughout my lifetime. God is present and faithful every step of the way. There is happiness and blessing available at every stage in our lives—from childhood to old age. You just have to down enough to look for the Lord's presence and His gifts.
So, take a little more time this week to truly see what God has done for you, and do your best to "live in the moment." Take time to enjoy your babies and the blessings of these good years—whatever stage of life you're in.  After all, they're going to go by quickly.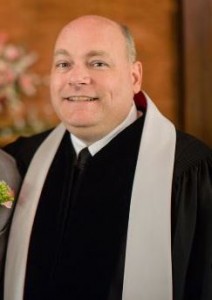 Dr. John L. Cash is the "Country Preacher Dad." He was raised in Stuttgart, Arkansas, and has spent the last 31 years being a country preacher in the piney woods five miles south of the little town of Hickory, Mississippi. (On week days has a desk-job at a public school, where he used to teach Latin on closed-circuit-television.) He and his lovely wife, Susan, live in the parsonage next door to the Antioch Christian Church (where the rain this week is catching us up from the drought.) Their kids include Spencer (age 25), his wife Madeline (age 25), and Seth (age 22), and his wife Leanne (age 21). You can send him a note at brotherjohn@ilovechurchcamp.com.
Save
Save
Save