By Gwen Rockwood, newspaper columnist and mama of 3
It was the summer of 1980 and the open field next to our house was overgrown with tall grass nearly waist-high. Then one day papers blew all over the field, getting snagged and tangled in the unruly grass, making it even more of an eyesore. So my mother sent me and my big brother out one afternoon to pick up the litter.
My brother, who must have been about 13 or 14 that year, grumbled about the chore all the way out to the field, while I trailed behind him. He griped loudly right up until the second he picked up the first piece of trash and realized what it was. I saw the paper, too, but my 7-year-old brain assumed it was simply a magazine photo of a lady wearing black underwear, her hair blown back and a long string of pearls draped around her neck, which was odd because she'd forgotten to put on her shirt.
My brother stared down at that crumpled page for a second and then spun around on his heels with the page held behind his back. "You can go home and play. I'll pick these up by myself," he said.
I didn't argue since playing sounded much better than picking up litter in the field, so I skipped back home, leaving my brother alone with the trash he was suddenly eager to collect all on his own.
Years later, I realized that what my mother had assumed was just litter blowing around an overgrown field was actually pages from an abandoned Playboy magazine. It took my brother a couple of hours to pick up all those pages, which he said he threw away. Looking back on it? We all know he didn't throw them away. Those crumpled pages were probably smoothed out and passed around a large group of neighborhood boys who were likely amazed when my brother told them about that special "field of dreams."
Fast forward nearly 35 years later. Here I am, the mother of a nearly 13-year-old boy as well as a 10-year-old boy, both of them traveling the on-ramp to puberty. And I'm realizing that the overgrown field is still right here – only now it's not a literal place. It's a web – a World Wide one. And we don't even have to walk outside to see it. It's on our computers. Our phones. Our iPads. Even our TV has access. We're living right smack in the middle of that tangled, gnarly field, and keeping the trash picked up is a full-time job.
To be honest, it scares me. My boys don't have to wait for the wind to blow somebody's forgotten nudie magazine into the field. The pictures – and, even worse, the videos – are a click away. Even though Tom and I have spent days installing internet filters and monitoring software and parental controls, I worry that clearing this figurative field is impossible. The sickest parts of humanity will always bubble up through the cracks. Statistics say that, on average, kids first see porn online at the age of 11. And by the time boys become college freshman, about 60% of them are addicted to pornography.
After reading those stats, part of me wants to pack up and move to a cave in Antarctica where there's no Wi-Fi. And the other part of me – the part that knows we can't outrun the world – hopes we can somehow stay a technological step ahead of our kids' next temptation. But even more than that, I pray – now more than ever – for the help we need to raise good human beings, even in the midst of so much trash.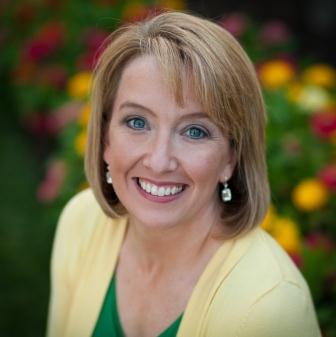 Gwen Rockwood is a mom to three great kids, wife to one cool guy, a newspaper columnist and co-owner of nwaMotherlode.com. To read previously published installments of The Rockwood Files, click here. To check out Gwen's new book, "Reporting Live from the Laundry Pile: The Rockwood Files Collection," click HERE.
Photo credit: Lisa Mac Photography
Save