By Andi Douglas, beauty editor and mama of 3
I guess the ankle-deep snow we received this weekend means it's going to be a while before we can start showing off our new Spring wardrobes.
But I have TWO bits of good news to share! That's right, I'm seeing the silver lining.
First, all of the stores have started releasing their Spring lines, which means that you can pick up warm, cozy sweaters on the cheap that you get to wear right now. And second, you can start experimenting with the new spring beauty trends anytime.
Let your hands do the talking, or more of a whisper really, with a nude nail polish that blends with your natural skin tone. Of course, there is no universal "nude" so it may take a few minutes of exploring in the nail polish aisle, but here are a few of my favorite hues:
For fair skin, Don't Pretzel My Buttons by OPI Nail Lacquer.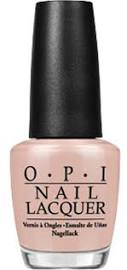 For medium skin, Royal Blush by Sally Hansen Complete Salon Manicure.
For dark skin, Hot Cocoa by Essie.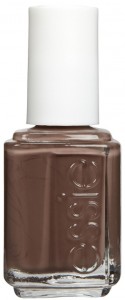 If you like a little more volume from your nails, negative space manicures are hot right now and super easy to DIY with a little tape.
Nude lips are always on the list of what's in, but are highlighted this season with a natural face, which was very popular on the Spring runways. The good news is you don't need to invest in any new products to pull this off and it's especially convenient for you Super Moms.
The trick to the real natural look (not the one that requires more time and make-up than your prom look did) is good skin maintenance. So, exfoliate regularly and moisturize religiously. If you haven't switched to a night time cream or mask for the winter months, now would be the time. Okay, so that's one thing to buy, but you'll thank me!
Time to look to the brighter side of Spring by adding a purple eye shadow to your regular routine. The e.l.f. Essential Flawless Eyeshadow palette in Party Purple has every color and step you need to try out this new hue and is only $2. Two! Dollars! And it's labeled step by step for the most amateur of us.
Still a fan of neutrals but want to mix it up? Black liquid eyeliner flipped up on the edge will add some whimsy to your eye makeup. Skip the bottom eyeliner and let your adorned lids get the attention to be on trend.
Prep your pucker because bright, bold lip colors are here! Usually paired with a very neutral face and eye, wearing a lip stain or cream in berry will be a show stopper. Hues range from bright, playful raspberries to somber, deep blackberries.
This is one of the times you need to choose based on personality, I think, but try some samples, because subtle tones that pull blue or yellow can make a huge difference based on your skin tone. Leave the edges soft, i.e. no liner, but keep the color from running by using a lip primer, which, I found in the e.l.f. section for $3. I can't even…
Go wrap a floral print scarf around your neck and don your white jeans (it's okay now, I promise), 'cause we're bringing Spring, dang it, no matter what the weather guy says!
But if the temps do drop low enough that we all resort to wearing ski masks to pick-up, we'll just have to work extra hard on our eye makeup, I guess.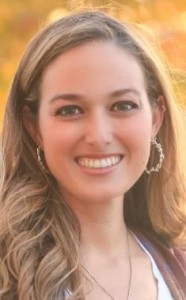 Andi Douglas is a Northwest Arkansas mama of three who loves to play with make-up. We're lucky that she shares her beauty tips, tricks and finds with us here. If you've got a question for Andi, contact her at mamas@nwamotherlode.com. She can also answer your hair questions.