Wow, it's already February! January 2019 sure did zoom past fast.
Here are some of the best family events happening this month in Northwest Arkansas:
Tommy Terrific's Wacky Magic: "Magic, Music and Louis Armstrong"
To kick-start Black History Month celebrations, Tommy Terrific's Wacky Magic will be performing a magic show about the Jazz Pioneer and Celebrated Musician, Louis Armstrong! The show will feature magic tricks related to his innovative Jazz standards such as, "Hello Dolly", "When the Saints Go Marching In", and "What a Wonderful World". Throughout the show, Tommy Terrific will explore the fascinating life and numerous accomplishments of Louis Armstrong.Suggested for all grades.
Date: February 1
Time: 1 p.m.
Location: Arts Center of the Ozarks, Springdale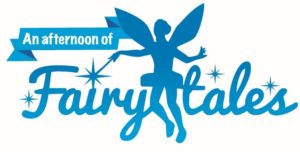 Dress up as your favorite fairytales, princesses, princes, or superheroes and enjoy crafts, food, music, dancing, live princesses, games, and more. There will be activities for all ages. All proceeds will go back to the Restoration Village to the advocacy program that supports their residents.
Date: February 2
Time: 1-3 p.m.
Location: Bentonville Community Center
Super Saturday: African Folktales with Bright Star Children's Theatre
Stop by FPL for a variety of energetic stories following the folktale traditions from across Africa.
Date: February 2
Time: 10:30 a.m.
Location: Fayetteville Public Library 401 W Mountain St, Fayetteville
Valentine's Cards at Springdale Public Library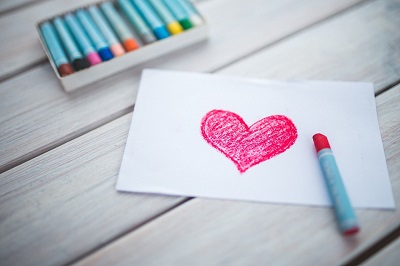 Join the Children's Librarians in making Valentine cards, Create that special card for mom, dad or friends. All craft supplies will be provided. Family event. Free.
Date: Saturday, February 2
Time: 2 p.m.
Location: Children's Craft Area, Springdale Public Library
A prom night experience, sponsored by the Tim Tebow Foundation, for people with special needs ages 14 and older, hosted by local churches in all 50 states and across the globe all on one night.
Date: February 8
Time: 6-8:30 p.m.
Location: Cross Church, 1709 Johnson Rd, Springdale
Super Saturday: Valentines Artsy Craftsy
Get creative at FPL. Families can drop in anytime between 10:30 a.m. and noon at the Children's library to enjoy a wide array of fun self-guided craft projects. Volunteers will be available for assistance.
Date: February 9
Time: 10:30 a.m.- Noon
Location: Fayetteville Public Library 401 W Mountain St, Fayetteville
Fun with Mother Nature at Hobbs State Park, Story times
Here and there we hear about our great friend Mother Nature, but at Hobbs State Park you can actually see her. Every second Saturday of each month at 10:30 am, all throughout the year, she visits the Park.  Her favorite thing to do is to read nature-related stories of the forest and the animals that live there. Story time will be followed by "hands-on" nature-craft activities.  Children of all ages are welcome, however most stories will target children 3-6.
February 9th:  The Woods in Winter – Where are the animals?
March 9th:  Getting Ready for Spring – Changes in the Woods
April 13th:  Dandelions – Stars in the Grass
May 11th:  Around the Pond – Frogs and Toads
June 8th:  Animals in The Night
July 13th:  Water Dance – Water Cycle & Storm Drain Pollution
August 10th:  Caterpillar to Butterfly
September 14th:  Autumn in the Woods – Preparing for Winter
October 12th:  Bats – Not Really Scary
November 9th:  It's Turkey Time
December 14th:  Who Goes There?   Footprints and Animal Signs
For more information on Hobbs programs, trails, picnicking, or meeting room rental:   Call:  479-789-5000
Discover the Grounds: Great Backyard Bird Count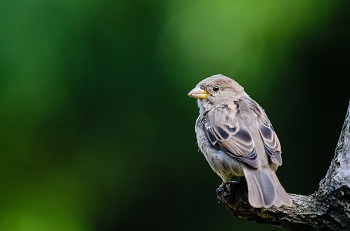 Crystal Bridges' first Discover the Grounds program of the year celebrates the National Audubon Society's Great Backyard Bird Count with a guided walk led by Jay Schneider, Assistant Parks Supervisor at Hobbs State Park. The 22nd Annual GBBC is a chance for bird watchers of any age to watch, record, and learn about the native birds in your own backyard. Each checklist submitted during the GBBC helps researchers learn more about how birds are doing, as well as how to protect them and the environment we share. A guided bird-watching walk on the museum's beautiful grounds will follow the presentation; make sure to dress warmly.
Date: February 16
Time: 10 a.m.-11:30 a.m.
Location: Crystal Bridges Museum of American Art
Super Saturday: Fenner Russell Music Series
Free family concert by local award-winning musician Shannon Wurst.
Date: February 16
Time: 10:30 a.m.
Location: Fayetteville Public Library 401 W Mountain St, Fayetteville
The first event was in 2004 as an excuse for a close group of friends to reunite after college. They wanted an annual occasion that would bring them back together for a great time, no matter where careers or families took them. They decided to hold a chili cook-off and so "Chilirhea" began. In 2010, the event became tied to the charitable cause of helping cure Alzheimer's. By 2017 the group had hit the $100K mark and then topped it most recently with a total of $107K in 2018.
Date: Saturday, Feb. 16
Time: Noon to 5 p.m.
Location: Washington County Fairgrounds
Ozark Critters at Shiloh Museum
Kids of all ages are invited to join Hobbs State Park interpreter Steve Chyrchel in an exploration of Ozark animals and animal tracks, Saturday February 16, at 10:00 a.m. at the Shiloh Museum of Ozark History. The program is part of the museum's Shiloh Saturday series for families. The Shiloh Museum is located at 118 W. Johnson Avenue in downtown Springdale. Admission is free. For more information, call 479-750-8165 or visit shilohmuseum.org
Date: Feb. 16
Time: 10 a.m.
Location: Hobbs State Park
Mini Camps are a shorter version of Amazeum week-long camps but with the same level of fun and adventures! Explore a new theme during each Mini Camp. Ages:6-11 $80 Amazeum members/$90 non members* At the Amazeum we're all about getting messy, and this camp is all about the BOOM! Whether it's fizzing, bubbling, popping, or erupting, we'll make sure the STEAM activities in this camp are exploding with fun.
Date: February 18
Time: 8:30 a.m.- 4:30 p.m.
Location: Scott Family Amazeum 1009 Museum Way, Bentonville
Family Nature Workshop: The Bird Is the Word
Discover some feathered friends at Crystal Bridges and create bird-noculars for your peepers and a birdhouse, too. Free, register online or with Guest Services. One ticket per attendee, children must attend with an adult caregiver (ages 5-12)
Date: February 23
Time: 10:30 a.m.-Noon
Location: Crystal Bridges Museum of American Art
Super Saturday: Magician Aaron Acosta
Aaron Acosta's magic show is filled with amazing magic that will keep the children engaged and encouraged to read.
Date: February 23
Time: 10:30 a.m.
Location: Fayetteville Public Library 401 W Mountain St, Fayetteville
Sensory Friendly Day at the Amzeum
Everyone is welcome to attend a day of celebration and fun as the Amazeum focuses on guests with special needs. Small-scale groups of special education students will be able to reserve Unfield Trips and families with or without members with special needs are invited to join in the fun. The Amazeum team will have sensory-friendly activities, facilitate play across all abilities, and provide an opportunity for guests to connect to one another in an understanding environment. Click here for more details on how to reserve an Unfield Trip.
Date: February 25
Time: 10 a.m.- 5 p.m.
Location: Scott Family Amazeum 1009 Museum Way, Bentonville
Superhero Film Series, Crystal Bridges
Head over to Crystal Bridges for a screening of the 1978 film, "Superman," starring Christopher Reeve, Margot Kidder, Marlon Brando, and Gene Hackman. Afterwards, take part in a fun conversation with Assistant Curator Alejo Benedetti about the characters, plot, and other elements of the film that make it a foundational representation of Superman for many fans today, coinciding with the exhibition, "Men of Steel, Women of Wonder." The program is moderated by Interpretation Manager Stace Treat. Free, registration required. Register online.
Date: February 28
Time: 7-10 p.m.
Location: Crystal Bridges Museum of American Art