Happy Memorial Day weekend, mamas! We threw a few extra events into this post, since there's so much happening for the long weekend. Do keep an eye on the weather though—several of these events may be subject to a rain check! We're hoping everything dries out by Monday though. What's your favorite way to celebrate Memorial Day?
Spring Carnival at Rodeo of the Ozarks 
The Rodeo of the Ozarks' biannual carnival is back! Head to Springdale this weekend for carnival concessions, rides, and games. This event has something to make every member of the family happy. Armbands are required for entrance.
Dates: Wednesday, May 24 through Sunday, May 28
Times: Vary (see website)
Location: Parsons Stadium, Springdale
More info: Click here
Annual Summer Celebration at RAC
Summer Celebration is free family event at Rogers Activity Center. There will be hot dogs cooked by Arvest Bank, cotton candy, flavor Ice, Little Debbies, Uncrustables provided by Smuckers.  inflatables, pony rides, the Daisy Shooting Range Trailer, games,  face painting by Twisty the Clown and Clown Friends and a Photo Booth by Say Cheez Photo Booth, to take pictures of those great faces. And there's even more! A fun kick-off to summer!

Date: Friday, May 26th
Times: 4-8 p.m.
Location: Rogers Activity Center
More info: Click here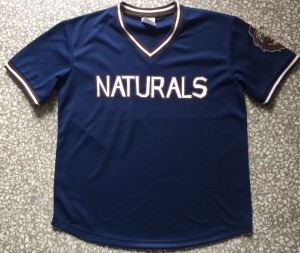 NWA Naturals events Friday – Sunday with Fireworks
The Northwest Arkansas Naturals will host the Midland RockHounds for a three-game series over Memorial Day weekend at Arvest Ballpark beginning tonight – Friday, May 26 – through Sunday, May 28. The series, which is a rematch of the 2015 and 2016 Texas League Championship Series, will feature three consecutive nights of post-game Fireworks as well as a Strike-themed Kids Jersey Giveaway on Saturday, May 27 in celebration of Memorial Day weekend.
Dates: May 26-28
Times: Evening games, but times vary
Location: Arvest Ballpark, Springdale
More info: Click here
Murphy in May
The Springdale Parks & Recreation Department is having a celebration for the reopening of Murphy Park! Bring a picnic blanket or lawn chairs, and enjoy food from Cousins Q barbecue or Kona Ice, live music by Leah & the Mojo Doctors, a display from the Springdale Fire Department, and more!.
Date: Friday, May 26
Time: 6 to 8:30pm
Location: Murphy Park, Springdale
More info: Click here
Dog Days at the Bentonville Farmer's Market
This Saturday at the Bentonville Farmer's Market is going to the dogs! Bring your furbabies out for a costume competition, dog parade,  best trick contest, and LOADS of treats! (And if you don't have a dog, come out to get your fix of furry friends!)
Date: Saturday, May 27
Time: 7:30am to 1pm
Location: Bentonville Square
More info: Click here
Memorial Day Flag Planting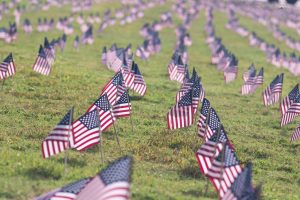 Join the veterans group Sheep Dog – Impact Assistance in planting flags in Fayetteville's National Cemetery to honor those who gave their life for our nation. This is a great hands-on opportunity to teach your kids the meaning of Memorial Day.
Date: Saturday, May 27
Time: 8:30 to 11am
Location: Fayetteville National Cemetery
More info: Click here
Free Tai Chi at Botanical Gardens
The Botanical Garden of the Ozarks' final installment of their free Fitness in the Garden classes will focus on Tai Chi. Tai Chi is a moving meditation (as well as a sophisticated form of martial arts) with many health benefits. This class is intended for beginners. The class will be canceled if it is raining.
Date: Saturday, May 27
Time: 9 to 10am
Location: Botanical Garden of the Ozarks, Fayetteville
More info: Click here
Jupiter at Night
The Sugar Creek Astronomical Society is hosting a free public star party at Hobbs State Park. Bring a flashlight, binoculars, a folding chair, and (if you have one) a star chart. The group will attend a classroom learning session, followed by viewing Jupiter through a telescope. If rain persists this weekend, the classroom portion will still be held, but the star-gazing will be canceled.
Date: Saturday, May 27
Time: 7:45 to 10:45pm
Location: Hobbs State Park, Rogers
More info: Click here
Explorers of Ozark Music Concert: Betse & Clark and The Creek Rocks
Betse Ellis, a Fayetteville native, and Clarke Wyatt will be performing a free concert at the Fayetteville Public Library. The audience will enjoy traditional Ozark folk songs, fiddle tunes, and Clarke's unique banjo playing. The duo's full-length album "River Still Rise" was described by Scott Tichenor of Banjo Cafe as  "A stunning collection that forces old-time music to take a fresh look at where its been and where its headed." If you love folk music or Ozark traditions and history, this is one you won't want to miss!
Date: Sunday, May 28
Time: 2 to 4pm
Location: Fayetteville Public Library
More info: Click here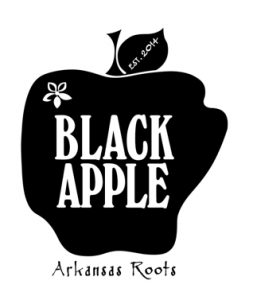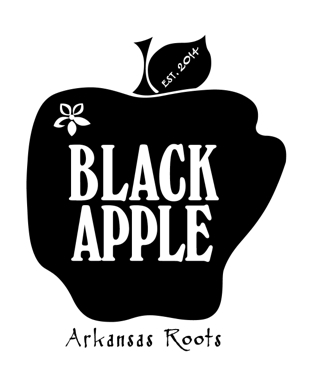 Black Apple Crossing events this weekend:
The 5 events above offer some great options for the family, but if your wish for Mother's Day is to go out on the town for a date night or a Girls' Night Out, our Friday 5 sponsor, Black Apple Crossing, always has a fun line-up of events during the week and on weekends.
This weekend BAX is hosting a special event, Donut and Cider Friday Night! They'll be pairing BAX ciders with Baker's Wakery donuts, with the band American Lions providing the tunes. Saturday night, May 27, they're hosting the Americana group The Vine Brothers. Ciderday Night Live music events happen almost every Saturday night. They also have Taco Tuesdays, trivia nights and book club events during the week!

Black Apple Crossing is the state's first cidery. It's located in downtown Springdale off Emma Avenue just past mile marker 13. Black Apple Crossing has produced naturally gluten-free hard apple cider with no added sulfites or other preservatives since July 2015.
Click here to visit the Black Apple Crossing website. BAX's newest cider is Hop-Work Orange, a refreshing, hoppy citrus cider that's perfect for the warm summer days coming up!