Who's ready for the weekend? Everyone! Check out these great, family friendly events.
Fall Carnival
Pride Amusement brings the excitement with rides, concessions, games and lots of fun at the Fall Carnival at Parsons Stadium. Armbands available each night for $25.
Date: Wednesday, September 27 – Sunday, October 1
Time: Wed-Thurs 6-10 p.m., Fri 5-11 p.m., Sat 4-11 p.m., Sun 4-10 p.m.
Location: Rodeo of the Ozarks
More info: Click here
Kids Konnect: Farmland Adventures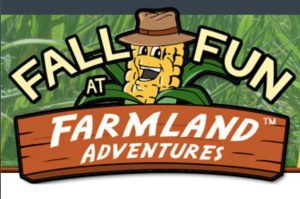 Swing by Farmland Adventures any time between 6-9:30 for some family fall fun! Enjoy a corn maze, petting zoo, hay ride, pig races, pedal carts, pumpkin patch, kids corner, and much more. Bring a flashlight and try the maze after dark if you like a little extra challenge. Admission is: 9.00/person ages 3-12 and 10.00/person over age 12
Date: Friday, September 29
Time: 6 p.m. – 9:30 p.m
Location: Farmland Adventures
More info: Click here
Fayetteville Public Library – Comedian and Magician Scott Davis
Abracadabra! Scott Davis entertains children and adults alike with his humor and magic. Catch this really fun show before – poof – it disappears.
Date: Saturday, September 30
Time: 10:30 a.m
Location: Fayetteville Public Library, Walker Community Room
More info: Click here
Nickelodeon's Worldwide Day of Play
Nickelodeon television network is suspending programming for a few hours on Saturday, September 30 so kids can get out and play. Nick's Worldwide Day of Play encourages kids to get off the couch and get out and play. At the Scott Family Amazeum is jumpin' through hoops to help create new pop-up activities for the whole day. Guests receive a special participation gift while supplies last.
Date: Saturday, Sept 30
Time:  9 a.m. – 5 p.m.
Location: Amazeum
More info: Click here
Hobbs Fall Festival
A ton of FREE and fun family-orientated events will take place at Hobbs State Park – Conservation Area Sunday. Activities include a blacksmith demonstration, old-timey games, music, a tall tales teller, waivers and lace makers demonstrations, and many more. 
Date: Sunday, Oct. 1
Time: 1 p.m. – 4 p.m.
Location: Hobbs State Park
More info: Click here
---
The 5 events above offer some great options for the family, but if you have a sitter this weekend — and you're in need of a date night or a Girls' Night Out — our Friday 5 sponsor, Black Apple Crossing, always has a fun line-up of events during the week and on weekends.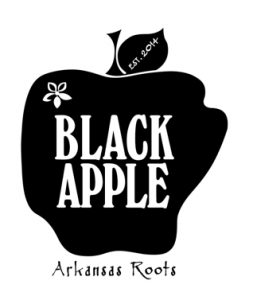 This weekend you can hear Kimra (Saturday night, September 30). They also have Taco Tuesdays, trivia nights and book club events during the week! BAX has a new event every Thursday called Sip & Stretch Cider and Yoga Night starting at 7:30pm. 
The cidery is also teaming up with the Springdale Animal Shelter for an event called the Paw-casso Art Show. The event is on Sunday, October 8th and you'll find more details in our October calendar of events.

Black Apple Crossing is the state's first cidery. It's located in downtown Springdale off Emma Avenue just past mile marker 13. Black Apple Crossing has produced naturally gluten-free hard apple cider with no added sulfites or other preservatives since July 2015. Click here to visit the Black Apple Crossing website.
The classic champagne style dry cider, Dry Guy, is back. On tap now!