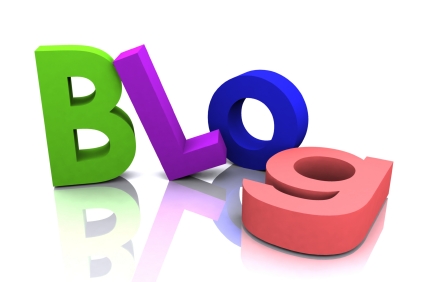 By Sarah Martin Hood
It's the not-so-new-anymore thing: blogging. I can almost guarantee you either have a blog or know someone with a blog. It's fun! It's free! It's ADDICTIVE. Right? Well, if you've already gotten your feet wet and started a blog, here are some things I've seen on the more successful blogs out there and some fun ideas for taking your blogging to the next level.
Have a niche. Some of the most successful blogs out there are more than just about "parenting" or "stories of me and my kids". They are ABOUT something. Pick something you know something about – and go with it. Do you have twins? Write blog posts specific to parenting multiples. Do any of your children have special needs? Write out your feelings – smiles AND tears – and things you've learned from your personal parenting experience. Do you have teenagers? Great! Not a lot of moms-of-teens out there in the blogosphere. Go for it!
Go for Quality over Quantity. Specifically photos. And I am terrible at following this advice… It's HARD, ok? My kid is so gosh darn cute that I just know the internet needs to see us playing outside from every possible angle. And oh – THAT one because his hair looks a little different in that one. And THAT one because Grandpa is in it. And THAT one because you can see the house in the background. You see what I mean? Photos should help you tell the story – but be choosy about photos you post. Don't let your readers get bogged down in 20 pics that all kinda look… well… the same.

 

Get to the point. Same quality over quantity story, here. But with words. You should be able to get there in about 400 words. Give or take. If you get too far above 500 words, you'll encourage skimming rather than really READING. And for gosh sakes, break it up into paragraphs. Sometimes reading on a computer screen can get hard on the eyes. Make it easy for people to have fun reading your blog.
Commit to it. People who read your blog will be hungry for more. So give the people what they want! Have a regular posting schedule. Or as close to "regular" as busy Moms get… If that means once a week, then so be it! And if you have to go on a hiatus for, say, a family vacation or if you're taking a nice long break for the summer — tell your readers! There's nothing worse than losing a reader who has dropped by your blog a few times to see that you haven't updated.

If you leave a nice note that tells your faithful public you'll be back after the holidays or if you'll be on the beach without internet access for the next 10 days — they'll be ready and waiting when you're back to blogging!
Get a makeover. There's no better way to re-energize yourself and your readers than to give your blog a new look. And you don't have to spend a fortune. Blogging sites let you choose from basic templates and colors, but getting a custom header is easy and relatively inexpensive — I've seen them for around $20! And it will give your blog a professional, credible look.

You want people to land on your blog and fall in love – stand out from the crowd!
Share the love. Be sure you provide a way for readers to easily "share" your posts via a social networking site like Facebook or Twitter. You will be surprised how quickly this will work! Yeah new readers!
Don't overdo it. There are TONS of plug-ins and widgets and buttons out there that are tempting, tempting, tempting! But they can become clutter. Be choosy about what widgets you add to your blog. Be sure everything on your page serves a purpose and enhances the experience that is your blog. Sometimes it takes an honest, outside opinion for this one — it's a toughy.
Blogging is fun – so run with it! And if you're like me, you're always looking for new blogs to follow. So leave a comment with your link! And Happy Blogging!
Sarah would love to hear from you with questions or feedback regarding gadgets, technology, or blogging. You can also stop by Sarah's personal blog, Musings of Mother Hood to say hello. To read previous installments of Techno Mama, click here!