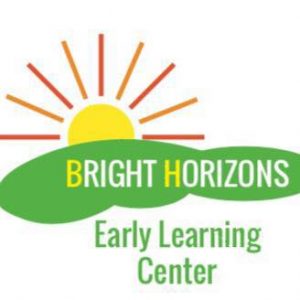 Bright Horizons Early Learning Center opened in Rogers on Oct. 2 and is a brand new childcare center in the area, partnering with First Presbyterian Church.
Bright Horizons is a new sponsor here at nwaMotherlode and we wanted to help you mamas out by getting to know the teachers, director and school a little better in case you'd like to enroll your babies or pre-schoolers.
Here's a Q&A with more information about the facility:
What ages are accepted at the learning center?
Bright Horizons Early Learning Center cares for children 6 weeks to 5 years of age. We accept both full and part-time schedules.
What sets Bright Horizons apart from other childcare centers?
Low teacher to child ratios (Lower than DHS requirements)
Smaller class sizes to allow one on one interactions
Highly qualified staff
Infant – Toddler Continuity Program
Committed and involved Board of Directors
What are your student to teacher ratios? Are these better than required by law?
Infant & Toddler Ratio is 1:4 and the Pre-School/Pre-K Ratio is 1:7 These ratios are much lower than the minimum ratios outlined by the Arkansas Department of Human Services.
Is there a faith emphasis at the school?
Yes. Bright Horizons Early Learning Center at First Presbyterian Church strives to be a nurturing, faith-based child care facility. There will be an emphasis on faith among each child's daily routine, whether it be prayer before meals or lessons during story time.
Do you have any opportunities for parents to visit/meet teachers the school at an upcoming event?
We have an open-door policy and encourage parents to drop by our facility at any time! We just had our official grand opening on Friday.
What would you tell parents who are curious about the environment at Bright Horizons?
Bright Horizons Early Learning Center provides children with a caring and professional staff, fresh and brightly-decorated rooms, and a small, homey, loving environment where children get plenty of attention and one-on-one interactions!
Tell us about your director, Amy Eddy: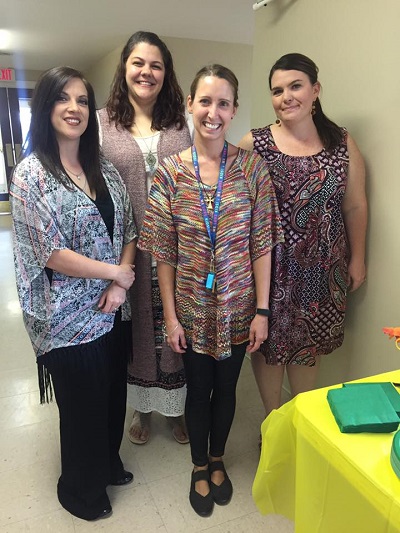 A native to Northwest Arkansas, Amy grew up in the small town of Prairie Grove.
She, her husband, and three stepsons currently live in Farmington. Amy's passion for early childhood education came at just 19 years of age. Since that time Amy has established 8 years of early childhood education teaching experience and 5 years of director management skills. She has a Bachelor's in Business Management and a Master's in Business Administration and enjoys merging her education, skills, and experience in order to provide a facility with high quality care!
Amy is a kind-hearted, strong, and well-respected leader who will ensure that each child is treated as if they were her own.
When asked what she's most excited about achieving at Bright Horizons this year, Amy said, "I am most excited about all of the new children and families we will get to build relationships with at Bright Horizons Early Learning Center! The entire Bright Horizons team is eager to begin building a strong foundation within early childhood education."
Can you tell us a little about the school's teachers?
The Bright Horizons Early Learning Center team is currently made up of 3 highly qualified teachers. Combined, they maintain a total of 31 years in early childhood education. The knowledge and education that each teacher brings to Bright Horizons will be a true asset for children and families. We are confident they will create a fun-loving, positive environment for children to learn and grow.
What do you think the kids most enjoy about their teachers?
Each teacher has a unique and special characteristic that makes them enjoyable to the children. For example, Ms. Amanda, one of our rotating lead teachers, is very animated and has great interaction during story time. The children become so excited, they beg her to read books almost all day!
How do you reassure new mamas who have never left their infants with anyone before?
Prior to actual enrollment, we encourage them to come visit the classroom for a couple hours each day. This allows them to interact in the classroom with their child and the teachers, preceding the first initial drop off and return to work. At Bright Horizons Early Learning Center, we want to ensure that every mother, father, or guardian is comfortable leaving their child in our hands. We will always maintain flexibility to meet the demands or needs specific to each family.
Can you share some testimonials from parents currently enrolled?
"My husband and I love Bright Horizons Early Learning Center for our 3-year-old son! The staff is warm and welcoming, along with being well trained and educated. Our son actually wants to go to school! He loves his teachers and we know without a doubt we left him in great hands."
-Bright Horizons Parent
"We toured several facilities when trying to find the right center for our family. After meeting the staff and touring the facility at Bright Horizons ELC, we knew it was where we wanted to be."
-Bright Horizons Parent
For more information about Bright Horizons, click here to visit their website or give them a call at 479-877-1062.