By Jen Adair, Blogger at Slightly Tilted, Entreprenuer, Homeschool Mom to two fab kiddos
Is anyone else addicted to true crime? Raise your hands, ladies! Don't leave me out here by myself. As true crime addicts, we know there's safety in numbers.
Lately, my addiction has taken a new direction. I'll just confess right now:
I am obsessed with true crime podcasts.
Crime Junkie, The Clearing, Hell and Gone, Dr. Death, 22 Hours…I  mean ALL of them. I can't get enough. The mystery of these cases is intriguing. How does someone just vanish? How can someone harm another person? The people in these cases have such crazy private lives – how many people do I know who are this crazy in private?
The gory stuff, ummm…. no. I'm not interested in gruesome details or horror shows. Puzzles and mysteries and codes have always fascinated me.
I love to figure things out. Every case is like a giant Rubik's Cube with a million pieces. If you turn this side of the cube, everything else gets messed up. Which clues are important and which are red herrings? Have I ever seen these people in real life? How can I protect myself and my family from all the crazies out there?
Ok. You get my point. I'm addicted.
I think it's nice to get lost in someone else's drama for a while. I can take the focus off my own problems and focus on something else for a bit. It's like I'm a part of the Investigative Discovery Channel (which I also love) as I go about my day. I pop in my air pods and go for a walk, go to the gym, or start cleaning something. (It's really sort of awesome. My house is immaculate and I've lost 3 lbs!)
I thought I must be really strange to like this stuff. I'm not going around researching serial killers in my spare time or anything, but I do tend to seek out true crime over anything else. But then… I realized I'm not alone.
They're not making all these podcasts and mystery shows just for me. You are out there. My murder mystery buddies.
Let me know which shows, podcasts, and books are your faves! And if you like wine… we could be BFFs.
(I also have a SWEET new set of "air pods" by Soundpeats. Not an ad. Just sharing because I love them.)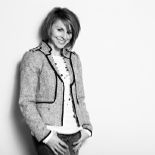 Hey. I'm Jen Adair. I'm an entrepreneur. Homeschool mom. CEO of organized chaos. Ok – it's really not all that organized. Some days are great, some are not, some days I feel invincible, some days I can barely get out of bed. BUT…it's my life and I'm living it. Browse my collection of random thoughts, humor (well, I think I'm funny!), images, links, whatever…at my blog Slightly Tilted. Sharing is caring, people! 🙂