Dallas or BUST!
The mamas are headed to the Lone Star State today to experience a few days of bliss. The annual BlissDom conference equals learning,  meeting/reconnecting with amazing bloggers and enjoying the free-spiritedness (is that a word?) of taking a road trip!
Last year we got lots of work done on the drive to Nashville. BlissDom is the best business trip ever.
Remember this picture? It's us with Stephanie McCratic (NWA's Evolved Mommy) and three brand new friends, Amy Volk, Jennifer Farlin and Stephanie Smith: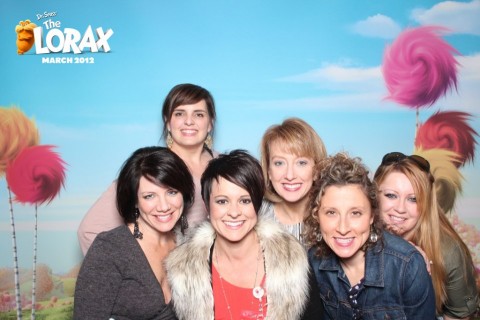 This year there will be a huge contingent of Arkansas bloggers with us at the conference.
You should check out their blogs (in alphabetical order, not order of awesomeness):
A Dollop of My Life, Lindsey
Baby Villar, Kathleen Villar
Delta Moxie, Kelly Jo
Evolved Mommy, Stephanie McCratic
Our Everyday Craft, Sarah White
Passion 4 Savings, Heather Schlisler

Ramblings of a Little Wife, Brittany Little
The Brokins, Jasmine Banks
The Browns, Kristy Brown
The Busy Nothings, Heidi Clark
The Park Wife, Stephanie Buckley
We'd appreciate your prayers and happy thoughts as we travel. We'll soak up some knowledge and bring it back home to you. We're always looking for new ideas and inspiration to make Motherlode even better for Northwest Arkansas mamas!