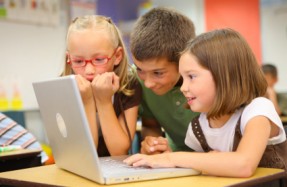 Do you have a budding techie?
Well, advocates of technology education in NWA have developed a summer program for kids ages 7 to 16. Campers will receive real, practical instruction in the area they're most interested: building a website, design or coding. The classes will be at Fayetteville Athletic Club, but you don't have to be a member at FAC to sign up.
This is a unique idea that creators say may not be happening anywhere else – even nationally.
There will be six weeks of classes – each limited to 15 kids. Click here to read more about the camps: www.techadventureclub.com
Sarah Daigle Scott, Software Project Manager & Educator, dreamed up the camp. Then she met with Dan Sanker, CEO of CaseStack to ask for his company's support of NWA GiveCamp. (GiveCamp is a weekend-long event at which software developers, designers and database administrators donate time to create custom software for non-profits.)
Sanker and Scott discussed their interest in teaching younger people about technology and programming. Sanker talked about his own business experiences at CaseStack, "I can't stress enough how important IT talent is for economic development in a digital world."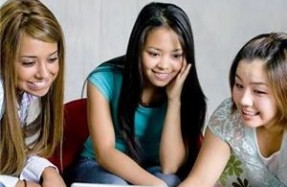 On a personal note, he also told Scott about a recent weekend with his sons Julian (8) and Jon (7).
"On Friday night I downloaded Game Maker 8.1 to their laptops; by Saturday afternoon they had watched a YouTube tutorial and had created a game that I played.  It was humbling to see how the two of them teamed up and created something from nothing within hours," he said.
Sanker joked that The Three Rs (reading, writing and arithmetic) have been considered foundations of a basic skills-orientated education program within schools since 1825 and that "It's time we start thinking about the fourth R; Rogramming" — referencing programming.
Scott has a Master in IT Education, and she has been raising the IT bar throughout the region for many years.  She was an Interactive Producer at Rockfish Interactive, taught at NWACC and Kaplan University and has become an IT guru in the area through Sass Interactive.
She said, "I have been thinking about this idea for a long time.  Like many kids my boys, Noah and Caleb, 7 and 5 years old, are excited and eager to learn.  TechAdventureClub will be challenging, but it's also going to be a lot of fun."  The children won't be playing with toys; they will learn real programming in HTML5, CSS3, and Python and graphic design in GIMP.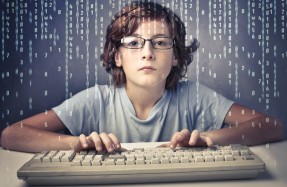 Sanker who is also the author of "Collaborate!  The Art of We" said; "This is just another example of how easy it is to use collaboration to push the envelope in NWA. The concept went from an idea to an itinerary within 30 days because we have talented people like Sarah and forward-thinking community icons like Fayetteville Athletic Club and UA."
Sanker said one of the greatest parts is that this can be included in Fayetteville Athletic Club's Kid's In Motion Summer Camp.  As a result, participating children will also have a chance to play basketball, swim, play tennis, go to Lake, and visit Crystal Bridges.
Sanker and Scott believe that kids enjoy learning challenging concepts, and they both agree that new technology is increasingly blurring the distinction between traditional fun and challenging learning.
Scott added, "We need to make sure the next generation understands the power of IT and feels that they master digital devices."  The program is designed to give them analytical skills and also a feeling of power over their computers and mobile devices.  "Instead of simply consuming a games, videos and streams, I want to teach the kids to code!"
To check out all the courses, visit www.techadventureclub.com.