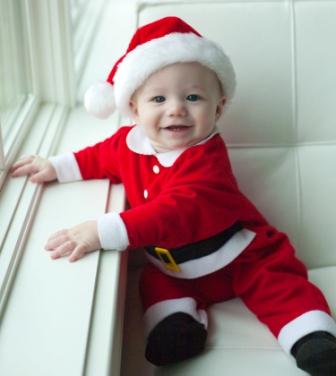 Merry Christmas Eve, everybody!
How much do you LOVE this photo of the little Santa Baby above? If this doesn't get you ready for Santa's visit later tonight, then we don't know what would. Thanks to local mom Lisa McSpadden who sent in this photo of her son, Josiah. He will soon be joined by a baby brother in the New Year!
Thanks so much for stopping by the website on this special day. From our families to yours, here's wishing you a safe, blessed holiday.