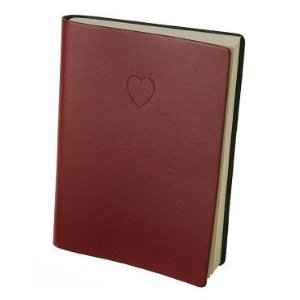 Do you ever make the New Year's resolution to write in your journal more? Do you ever last more than a week?
Or maybe you never make that a resolution because you don't want to sit down and write all that out in long hand. Or you don't consider yourself a writer.
Regardless, wouldn't it be cool to be able to look back and read your own thoughts from years ago? To see how you've evolved as a person or catch a glimpse of the person you'd like to return to?
Well, we ran across this website (via this one and then this one) and thought it was pretty cool. Every night you get an email from OhLife.com and just answer the question, "How did your day go?"
You answer (as long or short as you want) and it's recorded for you. In addition to the nightly question, you'll also see a random entry from the past. It's fun and it's secure, so only you can see what you wrote. Plus, you have to admit that the little nightly prompt will make you more accountable for updating.
Just wanted to share. Hope you enjoy it!  (And if you like to journal the "old-fashioned" way, we *heart* this journal available at Amazon.com. It would be a great Christmas gift for either of the mamas. Just sayin')