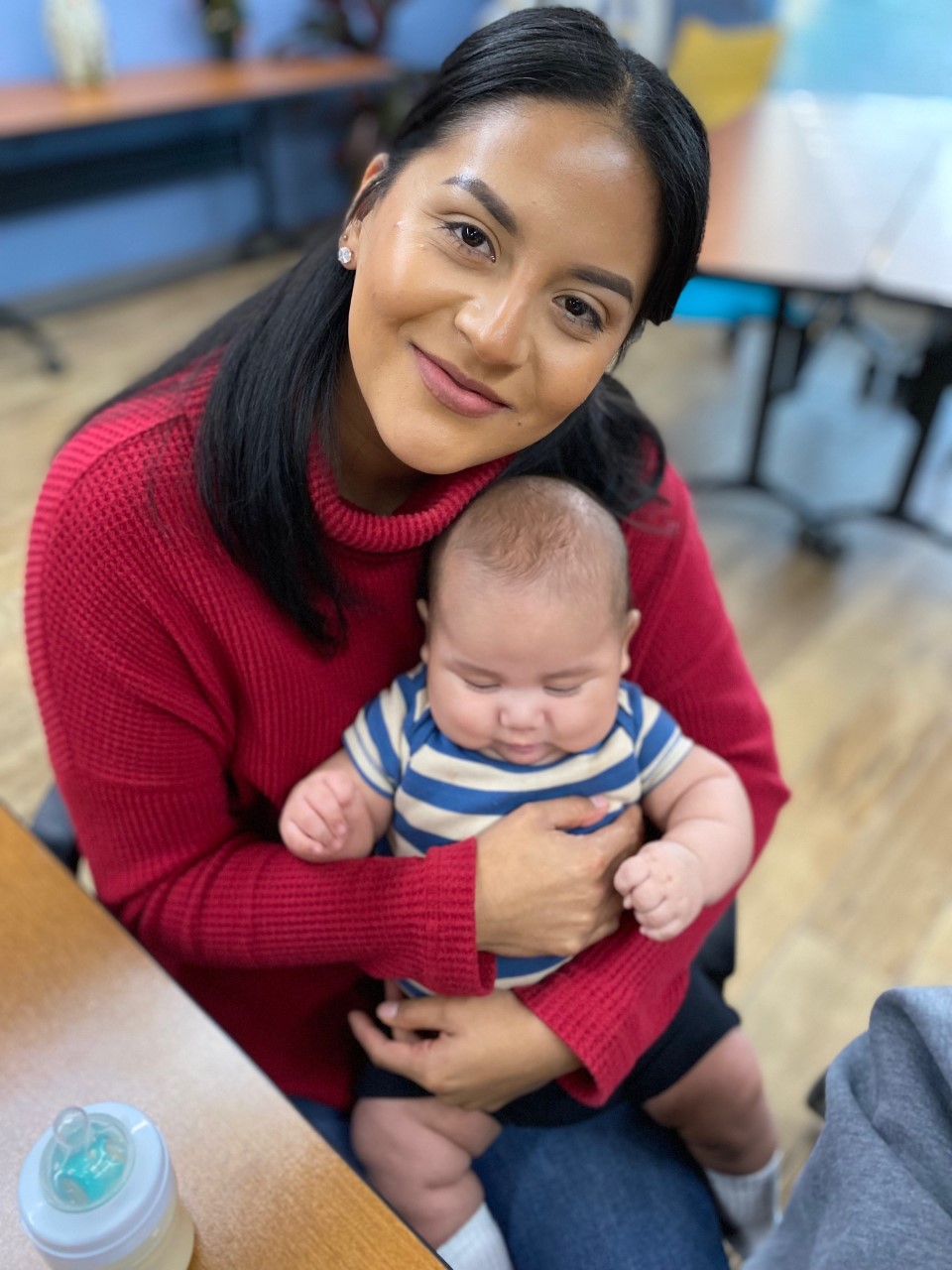 Juana Martinez is passionate about helping young parents between the ages of 12-24 who have babies.
She's a Family Support Specialist at Healthy Families of Benton County, a free home-based program that promotes child development and helps parents build healthy and positive interaction among family members.
Juana was born in Mexico and traveled to the United States when she was 3 years old. "I have lived in Springdale ever since," she said. "My dad worked in the United States and would travel to visit us and eventually thought it was best for all of us to move here, which included my mom and my two older siblings."
She wanted to be a teacher and earned an associate's degree in Early Childhood and Child Development from Northwest Arkansas Community College. "I then found a passion for working with families and continued my education at the U of A where I got my bachelor's degree in Human Development and Family Science," she said.
As a Family Support Specialist, Juana is in homes weekly visiting and providing curriculum based on the family's needs. "Our visits are client driven and I am able to support and meet them where they are," she said.
The non-profit provides these services during home visits:
Information and education on child development, including developmental screenings

Instruction on nurturing, guidance, and behavior management of children

Information on creating safe environments for children

Focus on positive bonding relationships between parent and child

Help connecting to community resources

Family goal setting (both short term & long term)

Fun monthly group events

Physical resources during weekly visits (such as diapers and other essentials)
Juana has worked at Healthy Families for more than two years and loves her job.
"Besides watching these parents connect with their children, I love watching them break generational patterns and creating healthy ones for their children," she said. "I also enjoy watching mothers connect through our group visits. This provides community for all of our families in the program who are in the same season of life."