February 2023: NWA Calendar of Events
Happy February! It's a LOVE-ly month for fun events. ♥ We've curated some of the best family-friendly things to do in Northwest Arkansas so you can make a sweet plan.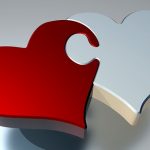 If you're looking for Valentine's Day/week events or fun date night ideas in NWA, check out our BIG list.
Click on the name of any event below for more information:
In 1967 Tulsa, Oklahoma, the hardened hearts, aching souls and romantic dreams of Ponyboy Curtis, Johnny Cade and their band of greasers take center stage in a fight for survival and a quest for purpose.
Date: Feb. 2-5
Time: Varies
Location: Arts Live Theatre, Fayetteville
Look at some mysterious objects found in the forests around Hobbs, see if you can identify them, then learn more about them from Park Interpreter Steve. 
Date: Saturday, Feb. 4
Time: 11-11:30 a.m.
Location: Hobbs State Park, Rogers
The animals that live on exhibit at Hobbs State Park are animal-kingdom ambassadors to our 30,000+ annual visitors. Come learn the important stories of each of our resident critters. Learn what they eat, how we care for them and the important roles they play in our ecosystem. Participants will get a peek "behind the scenes" and can join in the feeding and care activity if they choose. Recommended age 6+ 
Date: Feb. 4
Time: 1-2 p.m.
Location: Hobbs State Park, Rogers
Join an interpreter on our pontoon boat as we cruise beautiful Beaver Lake to view and learn about our national symbol, the bald eagle, and other wildlife. Cost: $14 adults, $8.00 children (age 6-12). Registration and pre-payment required. Call 479-789-5000 for more information and to register
Dates: Saturday, February 4th, 11th, 18th, or 25th
Time: 3:00-4:30 p.m.
Location: Tours depart Rocky Branch Marina promptly at 3 p.m. and are limited to 18 participants.
Lovers of art, poetry, music, and food are invited to celebrate Black History Month during the February Art on the Bricks Art Walk. Enjoy food and art, accompanied by written and spoken word, collectively inspired by our regions' black culture and community. The Black History Month celebration is a free, family friendly event at the Rogers Experimental House (RXH).The RXH is one of more than a dozen Downtown Rogers locations participating in the monthly Art Walk. This evening is curated by two dynamic artists and art promoters. Art on the Bricks is highlighting the partnership with Fayetteville's community focused art studio, MY-T-BY-DESIGN: "Imperfectly Painting With a Purpose." This creative arts service, founded by Social Practice Artist, Lakisha Bradley, works to help restore families and individual lives cultivating their God-given gifts and the creation of art.
Date: Feb. 9
Time: 4:30-7:30 p.m.
Location: Rogers Experimental House, 121 W. Walnut St., Downtown Rogers
Broadway's most romantic night out. Enter a world of splendor and romance, of eye-popping excess, of glitz, grandeur and glory. A world where Bohemians and aristocrats rub elbows and revel in electrifying enchantment.
Date: Feb. 9-19
Time: Varies
Location: Walton Arts Center
Gather around the Reading Rocker and come on an owl adventure. Listen to "Wow, said the Owl", learn the call of the Barred Owl and share in a fun musical-movement activity led by a costumed owl guest and make an owl collage to take home. Recommended age 4-6.
Date: Saturday, February 11
Time: 10:30-11:30 a.m.
Location: Hobbs State Park, Rogers
Listen as Park Interpreter Steve reads The Lorax. Do you know what the Lorax was? He wasn't just that "orange colored dude". Who is the most important character? It's not the Lorax.
Date: Sunday, February 12
Time: 11:00-11:45 am
Location: Hobbs State Park, Rogers
The Community Creative Center at Walton Art Center's Nadine Baum Studios is offering date night pottery classes ahead of Valentine's Day.
Date: Thursday, Feb. 9 & Sunday, Feb. 12.
Time: Thursday, 6:30-8:30 p.m. and Sunday, 2-4 p.m.
Location: Community Creative Center
The dance studio is offering two gift voucher options and hosting a Valentine's Social Dance on Thursday, February 9, from 7-7.45 p.m. Admission is $20 per person. The vouchers: Option 1 $79: 2 dance lessons (1-on-1 with an instructor) + 1 social dance event. Option 2 $129: 2 dance lessons (1-on-1 with an instructor) + 1 social dance event + gift basket.
Date: Valentine's Social Dance, Feb. 9
Time: 7-7:45 p.m.
A deviously delicious Broadway and Hollywood sci-fi smash musical, Little Shop of Horrors has devoured the hearts of theatregoers for over 30 years. A meek floral assistant Seymour Krelborn stumbles across a new breed of plant he names "Audrey II" – after his coworker crush. This foul-mouthed, R&B-singing carnivore promises unending fame and fortune to the down and out Krelborn as long as he keeps feeding it blood.
Dates: February 10-12, 16-19, 23-26, 2023
Time: Varies
Location: The Victory Theatre, Arkansas Public Theatre, Rogers
Make your Valentine's Date a bullseye with couples' archery on Saturday, February 11th at The Quiver Archery Range. You'll enjoy games designed to see how well you know one another and challenge your competitive side with other couples.
Date: Saturday, Feb. 11
Time: 3-5 p.m.
Location: The Quiver Archery, Bentonville
Are you looking for a fun and educational activity for your preschooler? Join the Rogers Historical Museum and Rogers Public Library for Museum and Me, an hour-long, free program at the Rogers Historical Museum for children ages 3-5 that helps foster interest in history, reading and museums. Each month features a themed story and fun activities that preschoolers are sure to love. There are only 20 spots available each month, so sign up asap. Sign-up is only required for children, but parents/guardians are asked to stay with their children during the program.
Date: Feb. 14
Time: 9-10 a.m.
Location: Rogers Historical Museum
Everyone is welcome to attend a day of celebration and fun as the Amazeum focuseson people with disabilities and their families on Sensory Friendly Day. Small-scale groups of special education students will be able to reserve Unfield Trips and families with or without members with disabilities are invited to join in the fun. The Amazeum team will have sensory-friendly activities, facilitate play in our exhibit space, and provide an opportunity for guests to connect with one another in an understanding environment.
Date: Feb. 15
Time: 10 a.m. to 4 p.m.
Location: The Amazeum, Bentonville
Blackjack, Roulette, Craps, Texas Hold'em. Show-stopping comedy entertainment provided by local favorite, Raj Suresh. Magic by the one and only Alan Burdick. Food lineup by award-winning Yeyo's El Alma de Mexico. Tickets: $60 each
Date: Feb. 16
Time: 7-10 p.m.
Location: Record, SW A Street, Bentonville
Fayetteville has a surprising array of alternative celebration options for anyone on the hunt for their Fat Tuesday fix. Laissez les bons temps rouler with these events. Visit the Experience Fayetteville website to see the list.
The Parade of Fools rolls on, just in time for their 30th birthday. Join the party on Dickson Street and throughout downtown Fayetteville as the much-loved annual parade returns from hiatus. The parade will begin at 2pm, and anyone and everyone is welcome to walk! Learn more details about Fayetteville's original and oldest Mardi Gras kickoff parade here.
Date: Saturday, February 18
Time: 2 p.m.
Location: Downtown Fayetteville
Did you know a group of squirrels is called a scurry? Can you spot a drey? Join Park Interpreter Trish for an easy hike around the 0.25-mile, ADA accessible Sinking Stream Trail and learn more about three of Arkansas' squirrel species and how they are the unsung heroes of the forest.
Date: Saturday, February 18
Time: 10-11 a.m.
Location: Hobbs State Park
Guests will learn about the stars with experts from NWA Space. After a short hike, there will be a campfire dinner. Then everyone will stay warm with a fire and s'mores while waiting for the stars to come out. Tickets required.
Date: Saturday, Feb. 25
Time: 5:15-8:30 p.m.
Location: Lake Atalanta, Rogers
This fun activity for all ages combines getting outside, GPS technology and clues to create a world-wide treasure hunt for prizes or "swag". Learn how to geocache while avoiding "muggles". Park Interpreter Trish, an experienced geocacher, will share tips, tricks, and a few funny stories. A geocache has been hidden near the visitor center here at Hobbs State Park—will you find it? Charge your smartphones and come join the fun. Recommended age 6+.
Date: Saturday, Feb. 25
Time: 10-11:30 a.m.
Location: Hobbs State Park, Rogers