We were thrilled to hear the news about the new neonatology unit at Mercy Hospital in Rogers. Having specialists and the best medical equipment on hand for babies and moms is a BIG deal. Moms of newborns in Northwest Arkansas shouldn't need to travel outside the area to find the best care.
We asked the new neonatologists on staff at Mercy to answer a few questions about this new area of expertise now offered at the hospital.
What is a neonatologist? How is this type of doctor different than a regular pediatrician?
A neonatologist is a physician who specializes in the care of sick or preterm infants or infants born with congenital anomalies. A neonatologist has completed extra training beyond a pediatric residency and focuses only on newborns.
 Do neonatologists work hand-in-hand with pediatricians?
Yes! A baby will often be under the care of a neonatologist while in the NICU but transferred to a pediatrician after he/she has improved and is almost ready to be discharged. A pediatrician also follows babies after they go home from the hospital.
Why did Mercy feel it was important to build a state-of-the-art neonatology department?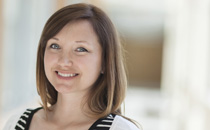 Many preterm and sick newborns will spend extended lengths of time in the hospital. This can be challenging and stressful for families, especially if their newborn needs to be transported and cared for at another facility, hours away. Mercy recognized the need for our families to have their newborn infants cared for close to home. This way the family can be present and participate in the care of their infants and still have other family members nearby for support during such a stressful time.
Who are the new doctors who have joined the hospital as part of the new neonatology unit?
Kimberly Thornton, MD and Wayne Stillick, MD (pictured on the right)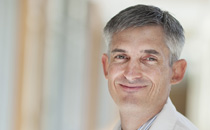 If you're healthy and have an uncomplicated pregnancy, is it still important to choose a hospital with a good neonatology unit? Why?
Yes! Pregnancy and the birth of a child is a delicate and serious condition for both the mother and baby. An emergency or unexpected complication is always a possibility, and it's important to have the appropriate means available to care for both mother and baby should an unplanned event occur. It should also be reassuring for the patient and family to know that they are prepared for anything.
Our thanks to Dr. Thornton and Dr. Stillick for answering our questions! Click HERE to read more about the new neonatology unit on the Mercy website.