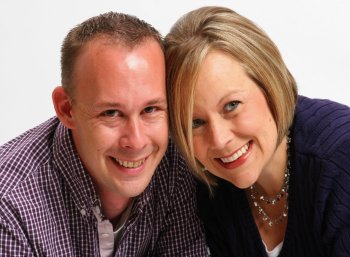 We'd like to introduce a new mama blogger, Jade Stone. Jade is mom to 4-year-old Jess, wife to National Guardsman Jay and has already endured her husband's first deployment. They're gearing up for a second. Through this blog, Military Mama, Jade is taking us through the challenges of running a home — often alone –while her husband fulfills his military duty.
If you missed the first three blog posts, check them out here:
Family Togetherness, Military Style
Here's installment #4 of Jade's Military Mama blog:
Is Daddy Going Home Now?
Aren't children absolutely marvelous creatures with the ability to contrive perspectives in ways adults simply can't configure?  Such simple points of view and yet profound in so many ways!
If you have been reading along, many of you already know that my husband recently returned after going through a little pre-deployment training for the National Guard. And while this homecoming was infinitely easier than the last for me, I think our 4 year old is still a bit confused. I absolutely expect a little separation anxiety when dad steps out of the room or leaves for an hour, I even expect the "No, I want DADDY to do it", or even "daddy's my best friend".
I even knew the moment that Jay stepped in the door upon returning, I would be chopped liver at best for a while, but what caught me by surprise is the idea that Jess (the 4 year old) isn't sure where his daddy lives!!! Let me explain…
Jay needed to run to the grocery store for me on Christmas Eve and until then, he really hadn't left our sides at all for any reason since he returned on the 18th. So as he put his coat on and began to tell Jess goodbye and that he'll be right back, Jess asked "Daddy, you going home now?" We both looked at each other stunned because it never occurred to us that Jess might not realize that Jay actually lives with us and that he's not just visiting! Obviously, we had some serious explaining to do along with some reassuring that in fact, Daddy would be coming right back and that his home is here with us!
No matter how we tried, Jess was convinced that sooner or later, Daddy would be going home again soon. And it makes sense, after all, when people come to visit and then leave and are gone for long periods of time, it only makes since to think that they've gone home, right? Take Memaw and Papa for example, they come to visit and then leave to go home and we don't often see them until the following month, so it would be logical to any child that Daddy's activities over the past few months would put him in the same category as Memaw and Papa!  Life through the eyes of a child! My question now is, how to convince him that Daddy is home!
Today was Jay's first night back to work (he works nights) so it wasn't too hard to explain that "daddy has to go to work for a bit but he will be here when you wake up!" Since Jess will sleep through most of it, he won't notice him being gone. Even though we talked with him about Daddy having to go back to work, I'm still not certain whether or not Jess really understands that Daddy isn't "going home" each time he walks out the door but one thing is clear, if we have this much trouble convincing him that Daddy actually lives with us now, then it will be even more confusing to him when Jay leaves again for another deployment!
With any luck, God will give us just a tad more time together to help Jess clarify just exactly who lives where.  Wish us luck!  Have a Happy New Year and may God Bless you and your family!