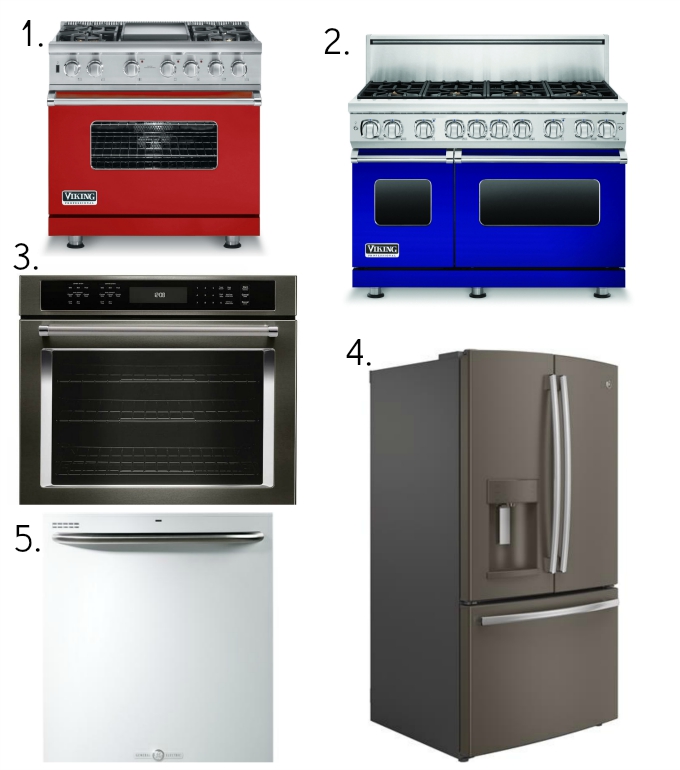 By Judy Bilyeu of Metro Appliances & More
There's a reason the kitchen is called the heart of the home. It's where memories are created, from stealing bites of cookie dough to learning how to operate more than just the toaster or microwave. Over the years, the kitchen has become more than where food is prepared — it has transformed into the central hub of entertaining. Likewise, the kitchen continues to see design trends come and go, especially when it comes to appliance color.
In the 80s and 90s, the predominant kitchen color was white. Following white was monochromatic, a white on white. It wasn't until the mid-90s that the public embraced stainless steel. Stainless steel has reigned supreme in the court of public opinion for more than twenty years and has proven its true staying power. Still, while there's no denying that stainless steel remains incredibly popular, it is starting to have a bit of competition.
Some heavyweight contenders for the stainless steel crown include Slate from GE, which debuted in 2012. Slate makes a bold statement and stands as a premium alternative to stainless steel with a warm grey matte and a low-gloss metallic finish. With GE's Slate, homeowners can choose a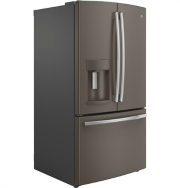 gamut of wall colors, countertop materials, floor and cabinetry finishes. GE's Slate appliances deliver a bold look that captures the warmth of the kitchen while embodying the spirit of all things fresh and modern.
GE's Slate is also a hit among homeowners. 72% of Slate appliance owners are committed to adding more Slate appliances to their kitchens. The reasons listed for choosing Slate over other industry alternatives are numerous; Slate doesn't show fingerprints, liking the color and appearance, it's easy to clean, and it matches existing décor. GE's Slate might not yet be a household name, but with overwhelming approval from current Slate-appliance homeowners, it's a safe bet that Slate's popularity will continue to grow.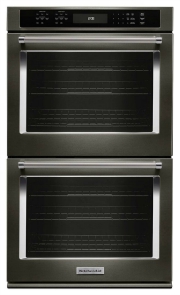 KitchenAid has just launched a new line with a color called Black Stainless Steel. The new Black Stainless finish provides a fresh contrast against the traditional stainless steel. The new color offers a satiny luster, paired with a modern sleekness that makes its own style statement, according to KitchenAid product designers.
The classics still have a way of reinventing themselves every ten or fifteen years. Favorite brands such as Whirlpool have made the old new again with color trend appliances such as "White or Black Ice" with a new twist on a smooth, almost glass-like finish. (The photo below shows a kitchen equipped with the new "white ice" appliances.)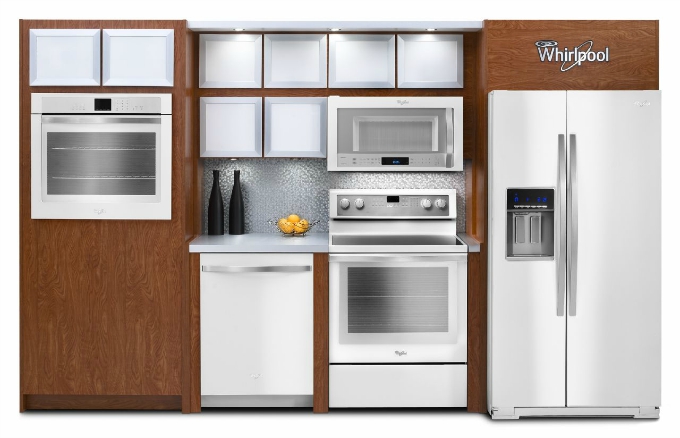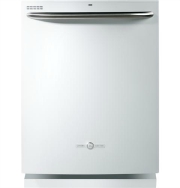 GE likewise has a line featuring a retro look entitled "Artistry."  This new class of bold appliances takes the fast lane to epic style with cool metallic handles, sleek chrome trim and classic lines.
GE is currently requesting feedback from potential customers who may be interested in Cupcake Blue or Bell Pepper Red for their next appliance purchase. For those who truly desire bold color in their kitchen, Viking appliances are available in seven colors, including dark blue, apple red, graphite grey, cobalt blue and burgundy in addition to white, black and stainless steel.
While stainless steel might be on its way out in terms of the next big thing, it isn't going without a fight. A survey conducted by Houzz in 2014 confirmed the lasting appeal of stainless, with 83% of respondents citing it as a preferred appliance finish.
You can see all of these different color options on the showroom floor at Metro Appliances & More in Springdale. (It's located at 5700 N. Thompson. Call them at 479-750-2200 if you have questions.) Seeing an appliance color in person is such a big help when you're trying to decide what colors you want in your kitchen. No matter your preferred finish—whether you're ready for something new and exciting or something comfortable but modern, Metro Appliances & More will help you find the perfect fit, for you, your home, and your budget.