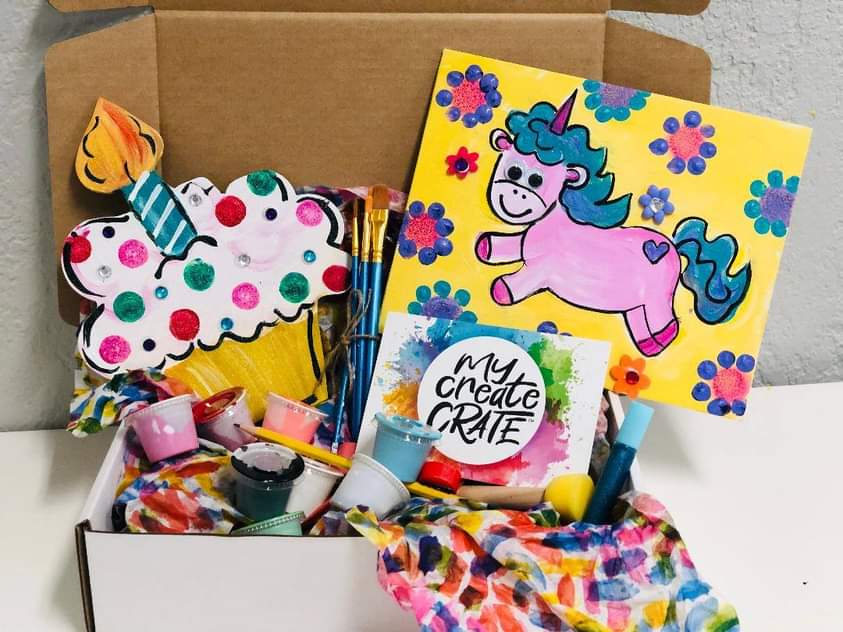 Mamas, we've known Melanie Hewins for YEARS and her business, Imagine Studios, has been the backdrop for many hours of fun for our kids for the past decade in Northwest Arkansas!
During the pandemic she has done an amazing job of helping to keep imagination and fun alive through take-home art kits and more. Now she's started a new venture: My Create Crate™.
This monthly art subscription is the PERFECT idea for the upcoming winter months when we're stuck inside. A subscription would also make an excellent  Christmas gift. Kids love to receive packages in the mail (I mean, so do we!) and the prospect of getting a new My Create Crate every month would no doubt be a thrill.
We've seen the My Create Crates in person and they are adorable! And the best part? This isn't a typical crate — it's an art lesson in a box! You get all of the supplies plus video instruction so the kids can follow along or create their own masterpiece. Melanie herself teaches the virtual art lessons (through YouTube) and invites kids to bring their creativity to the finished product.
November's crate is titled Turkey Time! It ships Nov. 15, so get yours ordered ASAP.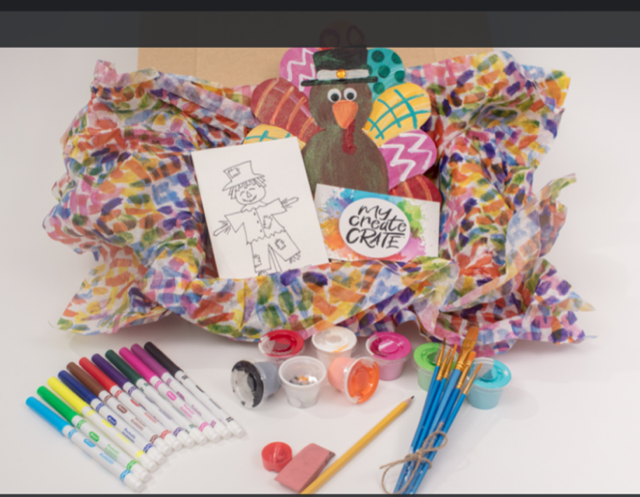 If you want to try a one-time Create Crate, Melanie is offering a Santa's Workshop Gift Box for purchase. This box will be shipped between December 1-10th and will contain projects to keep or give away. It will include:
A set of three ornaments to paint
A canvas to paint
All of the needed supplies to complete projects
A link to the instructional video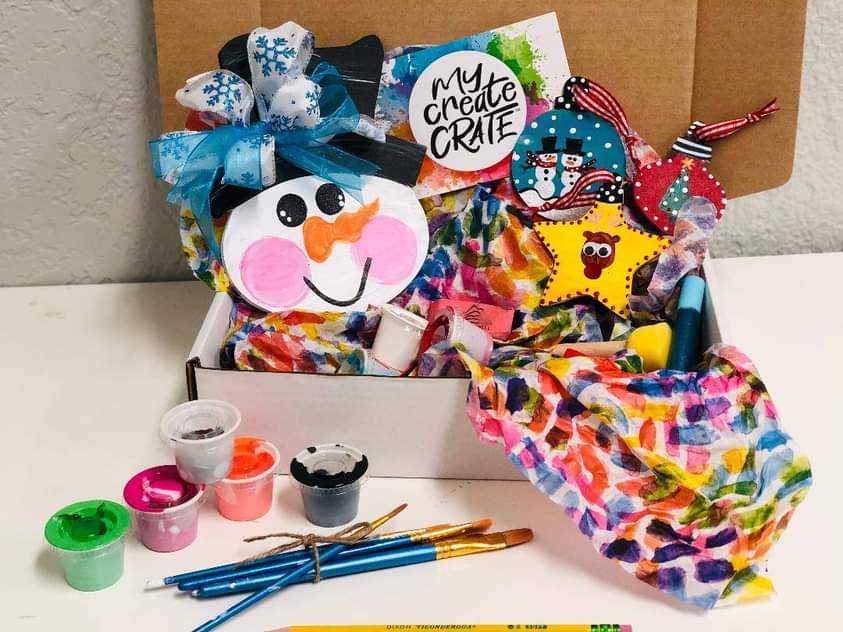 If you want to purchase a My Create Crate, you can choose a three or six-month subscription. There's also a "Buddy Box" option for two kids. Crates are shipped by the 15th of each month.
As we mentioned, Melanie also owns Imagine Studios in Rogers where she teaches art lessons, hosts summer camps, and has a create-your-own studio for pottery, glass fusing, canvas, and wood. She's owned Imagine Studios for 10 years and has been a teacher for 25 years.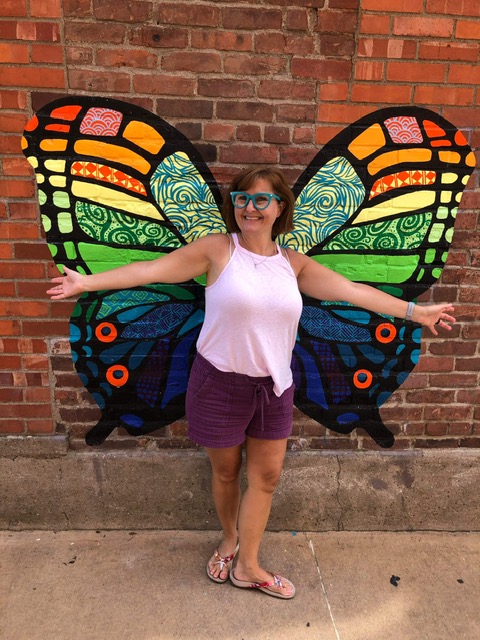 Oh, and this is really cool: Two years ago Melanie and her husband repurposed an old school bus and turned it into Imagination Station, a non-profit art studio on wheels. They love to take the bus to schools and festivals to do all kinds of art projects.
If you want to create in person, Imagine Studios is located in the Village on the Creeks shopping center in Rogers, 5212 W. Village Parkway, Ste 11 (479) 619-6085. You can paint your own pottery or door hangers or try your hand at glass fusing. Melanie also offers camps and parties.
Of course, COVID-19 has changed things up a bit, so reservations are recommended. Tables are available during the following hours: Tues-Wed-Thurs 11 AM-5 PM, Friday Noon-7 PM, Sat 11 AM-5 PM.
Imagine also offers take-home art activities you can do at home. They'll pack up the paints and and the projects and you return them to the studio for the finishing touches when you are done. These are great for a family art night at home or for painting with neighbors in the driveway. See how cute this month's "pumpkin pack" take-home art project is: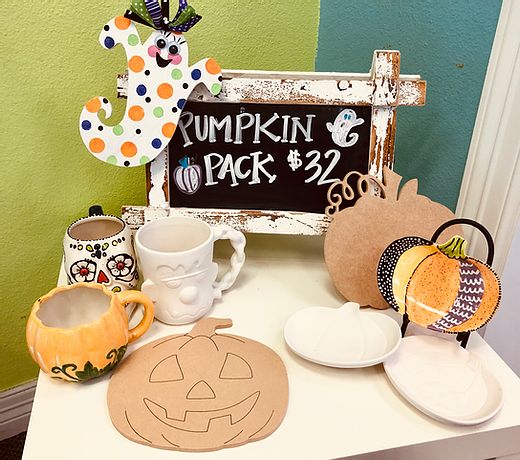 Visit Imagine Studios or My Create Crate for more inspirational art projects and gift ideas.