As you may know, we've got a BIG Spring Cleaning Giveaway going on right now (did ya hear about the awesome washer and dryer set we're giving away from Metro Appliances?). We've been asking local moms for their best tips on spring cleaning (click here to see the tips) and we noticed that LOTS of you suggested putting on some great music to listen to while you clean. It makes the cleaning more fun and the time goes by much faster than if you were scrubbing baseboards in silence.
So here's a list of songs that are sure to get you moving (and dusting, vacuuming, etc.). Just go to your favorite online music store, like iTunes, and download your favorites from this list. These songs were suggested as favorites by local moms as tunes that definitely make you want to move, dance and shake your groove thang. Open the windows, grab your dust rags, turn up the volume and clean house, mamas!
"Boom, Boom, Pow", by Black-Eyed Peas
"Footloose", by Kenny Loggins,
"Boogie Shoes", by KC & the Sunshine Band
"I Gotta Feelin'", by Black-Eyed Peas
"Walking on Sunshine", by Katrina and the Waves
"Brown Eyed Girl", by Van Morrison
"Love Shack", by the B52's
"Big House", by Audio Adrenaline
"Flat on the Floor", by Carrie Underwood
"Whoomp! There It Is", by Tag Team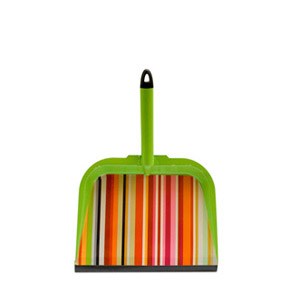 "Gonna Make You Sweat", by C&C Music Factory
"Baby Got Back", by Sir Mix-A-Lot
"I'm Comin' Out", by Diana Ross
"Can't Touch This", by M.C. Hammer
"Hit Me With Your Best Shot", by Pat Benatar
"Shook Me All Night Long", by AC/DC
Music Mama appears at the beginning of each month with a great suggested playlist for your iPod or MP3 player. This feature is sponsored by KEZA Magic 107.9. If you don't have time to download your own songs, crank up the radio and clean while you listen! Click HERE to listen to Magic 107.9 live on your computer.