By Gwen Rockwood, newspaper columnist and mama of 3
We took a trip to my parents' home last weekend with a very specific mission in mind. We began what will be a long process of "digging them out". They are moving to a much smaller house in our town three months from now. Between now and then, we've got to sort through 40 years of stuff accumulated in one house.
My parents aren't hoarders, but they are definitely card-carrying pack rats. They like to save their stuff. So we sorted through at least three rooms of stuff last weekend and even had an impromptu yard sale to try to clear out some space.
Every pack rat has a certain category that he or she is particularly fond of keeping, and for my mother, it's papers – tax records from 15 years ago, recipe clippings, magazine articles, church bulletins, newspapers, receipts, birthday cards, and every single piece of school work my brother and I ever brought home. It was a little nuts. But here's the good thing. While we were digging through these layers of paperwork, I found every article I ever wrote – even the ones written so long ago that I'd forgotten about them. The following is a true story I wrote long before I was married and had kids. Hope you enjoy this flash back to 1995:
The great gods of comedy were smiling down on me during my friend's wedding rehearsal a few weeks ago. My friend, the bride, asked me to read a poem at her wedding. I picked a Shakespearian sonnet. After all, it has class and grace – everything its reader lacked at this wedding rehearsal.
Like most rehearsals, this one was chaos. The wedding coordinator was yelling for everyone's attention while everyone else was yelling to be heard over the coordinator. The flower girls raced each other down the aisle. The minister wasn't sure of the vows. The microphone squawked. The bride searched her mother's purse for a tranquilizer.
I sat in the back pew of the church taking it all in. The bride and her father were just about to begin the traditional walk down the aisle when the bride's mother stood up and shrieked, "Monica! What are you doing? You cannot walk down the aisle at your own wedding rehearsal. It's bad luck! You are NOT doing it!"
Monica looked toward me in exasperation. "Be my stand-in, O.K.?" I jumped at the chance. Considering how dating had been going for me lately, I figured this might be my only chance to walk down the aisle to that particular tune.
Before starting down the aisle, the wedding coordinator corralled twin, 5-year-old train carriers. Kneeling in close beside them, she said, "O.K. now, this is when you're going to pick up Monica's skirt and carry it down the aisle tomorrow."
But when you're 5-years-old and you've had way too much candy, long sentences from nervous adults get shortened to something like this: "Carry the skirt." And that version of the instructions would have worked fine had I been wearing a cathedral length train. But my short, pleated wool skirt spared only a few inches of lift before things got downright indecent. At this point the chaotic rehearsal suddenly found its focus. A peal of laughter echoed through the vaulted ceiling as the holy procession turned into a vaudeville show.
I did my best to hold the skirt down while hurriedly explaining over my shoulder that the official skirt-lifting with the longer, dignified skirt was the next day – not now. But those little kids had a skirt-lifting job to do and they were diligently performing it. The tugging match continued down the aisle as my face blushed a deep shade of red.
Once we reached the altar, I finally convinced the train carriers to unclench my short skirt. I let the bride take her own place and retreated to the front pew to sit with the grandmothers who were still pink from laughter. One leaned over to me and finished off what fraction of dignity I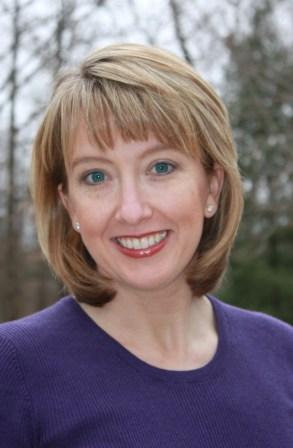 had left. "Oh, honey, that was so cute," she giggled. "We've got it all on videotape and we'll laugh about it for years!"
But perhaps the gods of comedy had good reasons for revealing my backside at that wedding rehearsal. It broke the pre-wedding tension, made a nervous bride smile and it may one day win the cameraman a lot of money on America's Funniest Home Videos. Glad I could be of service.
Gwen Rockwood is a mom to three great kids, wife to one cool guy, a newspaper columnist and co-owner of nwaMotherlode.com. To read previously published installments of The Rockwood Files, click here.
Save