By Jackie, the Music Mama
What often separates the mamas from the papas is that women aren't afraid to have a good cry now and then, when we really need one. For those times when you're convinced no one has ever felt as bad as you do, try putting a few of these tunes on your ipod. It'll help you remember that you're not alone. And hopefully, after you release a little emotional tension, you'll be singing a happier tune real soon. Pass the tissues.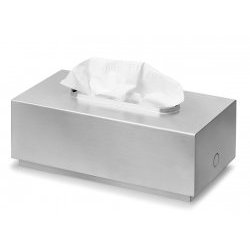 Ain't No Sunshine, by Bill Withers
Are You Lonesome Tonight?, by Elvis Presley
Because of You, by Kelly Clarkson
Break It To Me Gently, by Juice Newton
Broken Vow, by Josh Groban
A Broken Wing, by Martina McBride
Can't Live, by Nillson
Cry, by James Blunt
Crying, by Roy Orbison and k.d.lang
The Dance, by Garth Brooks
Don't Take The Girl, by Tim McGraw
Hurt, by Juice Newton
I'll Never Love This Way Again, by Dionne Warwick
I've Got To Get A Message To You, by The BeeGees
I Can Let Go Now, by Michael McDonald
I Will Always Love You, by Dolly Parton or Whitney Houston
I'll Never Fall In Love Again, by Tom Jones
Like We Never Had A Broken Heart, by Garth Brooks and Trisha Yearwood
Love Hurts, by Nazareth
My Heart Will Go On, by Celine Dion
Please Remember Me, by Tim McGraw
Sad Eyes, by Robert John
To Where You Are, by Josh Groban
Where've You Been, by Kathy Mattea
When Somebody Loved Me, by Sarah McLachlan
He Wants To Get Married, by Reba McEntire
Did we forget to list your favorite, have-a-good-cry song? Click the word "comment" on the bottom right of this post, and name that tune. The Music Mama is back on the first of each month with a new, creative playlist for your listening pleasure.