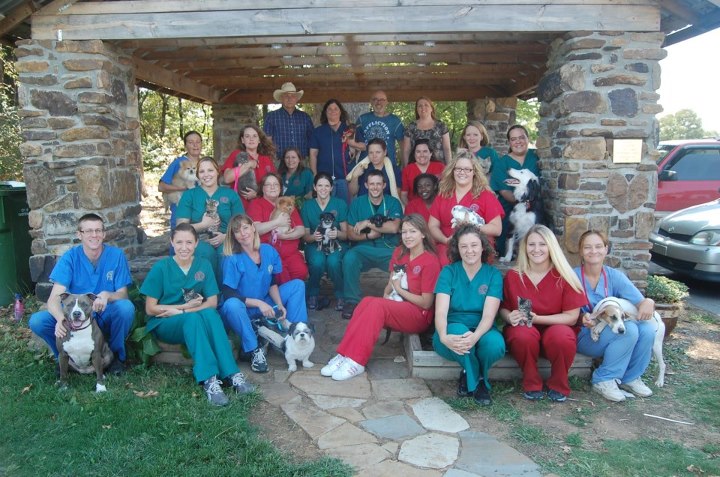 Wedington Animal Hospital is well known among pet parents in Northwest Arkansas. And mamas around town made sure their voice was heard by voting Wedington top dog in our Mom's Choice Awards.
Congratulations to Wedington for being voted Best Vet Clinic in Washington County!
FYI: On Saturday, Sept. 15, Wedington Animal Hospital will host its 4th annual Client Appreciation Day at the veterinarian clinic on Wedington in Fayetteville. All clients, past and present, are invited to attend. They'll do the cooking and you can stop by with your pets to eat and visit. Everyone will gather near the rock pavilion that Wedington employees built in honor of Wedington's owner and founding veterinarian, Dr. Jack Herring.
Here's more about this award-winning vet clinic:
We really love your "strolling mascots" at the clinic. Can you tell us about them?
Yes, we have lots of mascots! Our most unique is Jodi, an African Gray bird. He can whistle, call the hogs, say a variety of other phrases (when he wants to) and makes the "back-up" noise that you hear from big trucks: beep, beep, beep. We also have two cats, Chelsea and Betty Boop, who reign over the clinic. Then there's the little Shih Tzu, Bubba, who roams the clinic with the help of wheels for back legs. Indi the dog used to travel with wheels, too, but after vet Dr. Shannon Wright performed surgery on him, he's been able to walk on all four legs.

What is unique about Wedington Animal Hospital?
We're open 7 days a week so it's convenient for pet parents to book an appointment or to bring in an ill fur baby. We also have some of the most seasoned vets in the area. The vet practice was started by Dr. Herring 20 years ago in Fayetteville. The clinic has been at its current location on Wedington since 2002.
You offer both boarding and grooming, right?
Yes. We offer day and overnight boarding for all our clients and pets can be picked up during regular business hours seven days a week. Our grooming facility is top-notch. Our groomer, Melissah, grooms dogs and bathes cats.
Do you treat small animals only?
Yes, our vets specialize in small animals.
Tell us about your veterinarians:
We have four full-time vets, 1 relief vet and approximately 30 additional staff members who love animals and are dedicated to providing excellent care to them. Our four full-time vets are Dr. Jack Herring, Dr. Shannon Wright, Dr. Kyle Fugett and Dr. David Evans. CLICK HERE to read about all of our veterinarians and their unique stories (and pets!).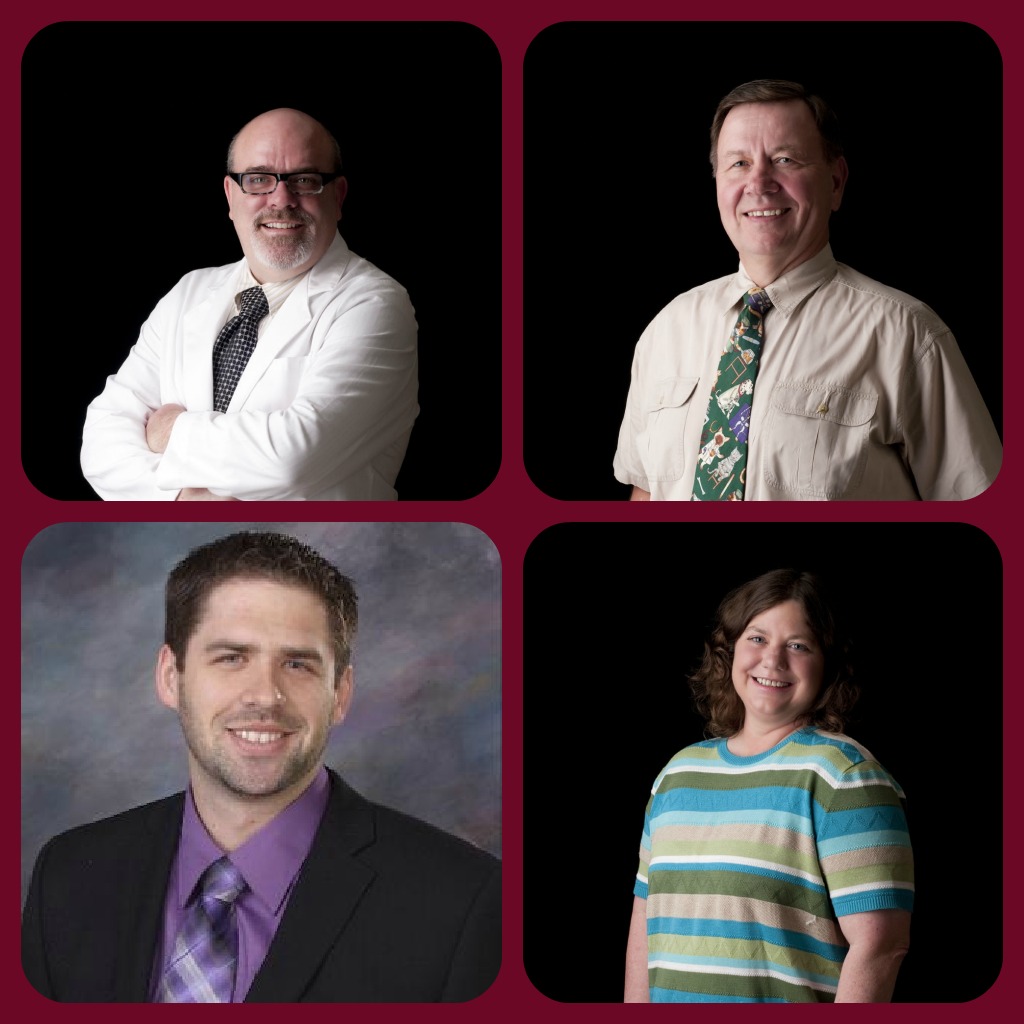 What are some of the unique procedures/therapies you offer?
We have an in-house lab, ultrasound equipment plus on-site digital x-ray equipment to help veterinarians diagnose problems immediately. We also provide advanced surgical care as well as routine spay/neuter services.
What are some frequently-asked questions the vets receive?
They often revolve around discipline, health issues and how to care for new puppies/kittens. CLICK HERE for a great list of frequently-asked-questions.
How is Wedington Animal Hospital involved in the community?
We're very involved with the Humane Society of the Ozarks and several of the local animal rescues. Also, our vets are very involved, personally. Dr. Herring has helped the community in many ways. He has been on numerous cruises with Disabled Individuals as the veterinarian for their service dogs. In 2000 he received certification as an official law enforcement instructor. He is currently the veterinarian for the City of Fayetteville Police Canine Department and the Washington County Canine Police.
For more info on Wedington Animal Hosptial, click HERE to visit their website or call them at 479-444-6600. They are located at 4363 Wedington Drive in Fayetteville.