Guest recipe post by Shannon Patricia, blogger at Still Seeking Martha and mama of 5
Well, my oven went out this week. Do you have any idea how hard it is to feed seven mouths without an oven? It's pretty hard.
It turns out that when your oven is not working your brain turns to mush, leaving you unable to even think of a single no-oven needed recipe. Seriously. You should have seen me trying to make our grocery list out. It's as if I have only ever cooked in an oven. Microwave? Crock-Pot? Stove tops? What are you talking about? Yeah, that's pretty much how my thought process went.
After I spent a couple hours trying to put together a grocery list, mush brains I told you, I honestly started working up a cost spreadsheet for if we were to eat take out all week. The numbers weren't exactly on my side so back to list I went.
Have you ever tried to microwave brownies? We did. And, surprisingly it worked! It just took a tiny bit of adjusting to the recipe.
It would probably be frowned upon to just feed my children brownies, so, once The Dad reminded me that we have been cooking a lot lately with out using our oven, rational thought slowly started coming back to me. And, the crock-pot recipes came back too.
Creamy Crock-Pot Chicken and Bacon (I generally serve this over egg noodles, but you can serve it over rice if you wish):

You're going to need:
Your Crock-Pot
Cooking spray
A pan for cooking the bacon in
A small mixing bowl
As well as:
4 boneless, skinless chicken breast (defrosted for this one)
6 strips of bacon, cooked and broken into bite size pieces
1 packet of Ranch Dressing mix
1 can of Cream of Chicken soup
1 cup of sour cream
1 teaspoon of garlic powder
And, don't forget you'll need to make noodles, or rice right before serving.
Directions: You want to start by spraying your crock-pot with the cooking spray. Once that's done, you can place chicken inside, cover, and turn the crock-pot on low heat. While your chicken starts to cook, you want to make your bacon. You can cook it to your desired crispiness and then just break it into bite size pieces.
Now, in the small mixing bowl, you want to mix the sour cream, the cream of chicken soup, the ranch packet, the garlic powder, and the bacon.
Once that is well mixed spread the mixture over the chicken breast in the crock-pot, re-cover, and continue to cook on low for at least 4 hours, or until the chicken reaches a tender shredding consistency.
Shred chicken to preferred size.
Prepare your noodles or rice and serve.
Oh, and if you want dessert, don't forget you really can microwave brownies.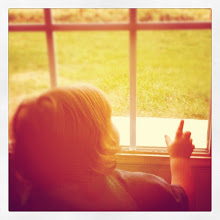 About Shannon Patricia: Modern Day Version of Yours, Mine, and Ours. Stories of Life, Love, Food, and Funnies As Told By Me, The Not So Martha. Click here and pop over to Shannon's blog!