Ladies, we're working on some beautiful centerpieces for the prom tables this year. We'll keep you posted as we make our final selections.
We'll have more tables for taking a rest this year, but we know you'll want to be up dancing most of the time! We're getting our playlist polished and our DJ, Frankie, is ready to play your favorite dance songs!
This year we'll have various businesses sponsoring some of our tables. One of the table sponsors is Rene Guin-Salazar, a realtor with Coldwell Banker Harris McHaney & Faucette.
Rene was at the prom last year with about 40 other girls. Here's Rene singing "Don't Stop Believin'". She's the one in the gorgeous white dress with the pretty green necklace: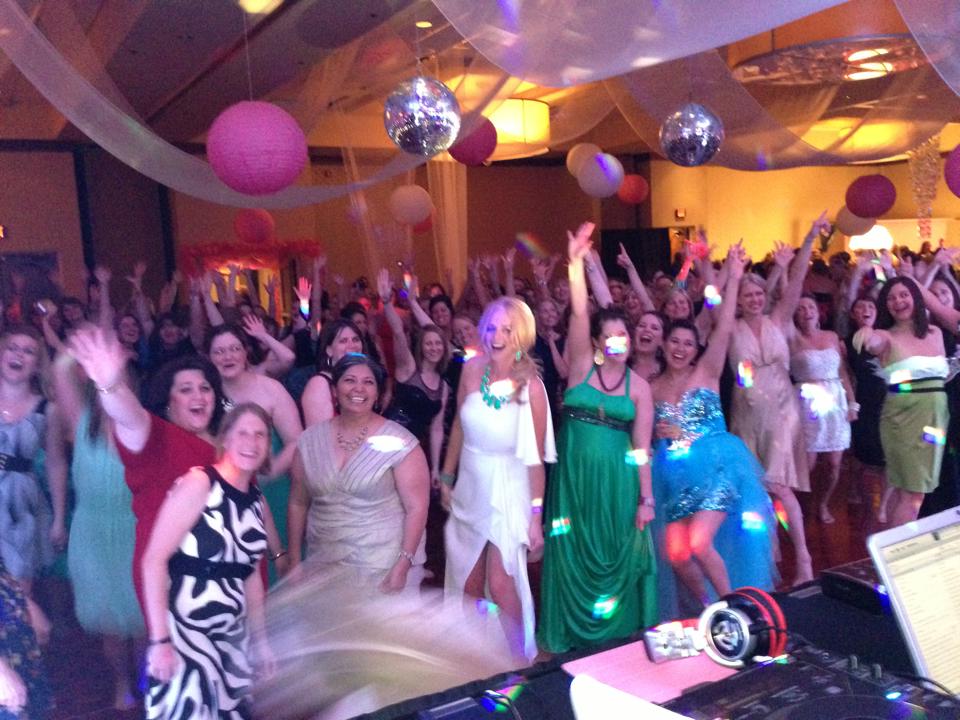 And here's Rene (with red hair this year) when she's all business: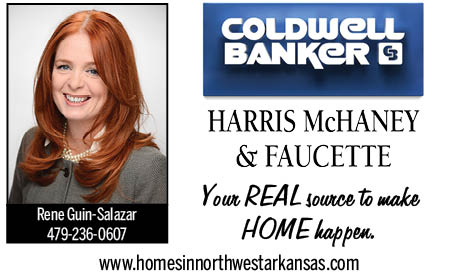 Rene said she's the only realtor in NWA who offers professionally-produced video walk-through tours of homes, which we think is a wonderful way to really experience a home. Rene said it has become a huge bonus to many-out-of-town buyers being transferred to the area. CLICK HERE to see one of the videos that Rene produced for a client.
The videos allow shoppers to 'walk through' the home online so they don't have to rely on pictures alone for actual layout.
"It puts a person in real time directly in a home," she said.
Spring is a great time to list a home and Rene, a full-time realtor, said she'd love for sellers to give her a call. A mom of four, Rene said she can also help any buyer through the process as well.
"I set each buyer up with their own personal website that mirrors back to me with their comments, rejections, etc. This really helps keep their personal search organized," she said.
CLICK HERE to visit Rene's website. THANK YOU for believin' in the Mom Prom and being a table sponsor this year, Rene!