Editors' note: Congrats to Inside Out Music and Arts Studio, one of our website sponsors who recently earned a Mom-Approved Award in the "Best Music Lessons" category. Get info on everything Inside Out offers in today's featured profile.

Voted as a 2018 Mom-Approved Award Winner in the
"Best Music Lessons" category
Winner: Inside Out Music and Arts Studio
Location: 128 Southwinds Road, Farmington
Contact information:  Call (479) 387-0480 or email the owner, Jacob Paul, at insideoutNWA@gmail.com
How long they've been in business: Jacob opened Inside Out Studios in December of 2010 with a simple dream of offering an alternative to traditional one-size-fits all,  curriculum-only approach to teaching music.
He was seeing great results with the students he was teaching guitar, piano, bass and mandolin on the side (he was a mental health professional at the time) and knew that his teaching and music theory needed to be shared.
Jacob was able to take the initial entrepreneurial plunge, opening a small space. Before he knew it he had to add another guitar teacher, then a vocal coach, then another piano teacher.
How many teachers are at IOS? In September of 2014, IOS designed a space more than triple the size while adding a much more inviting atmosphere, double the teaching rooms, a band room, some offices, and an entire devoted recording studio space. IOS now has well over 200 students and 15 staff members. IOS continues to grow and expand to meet the needs of NWA.
What does Inside Out offer: Inside Out Studio offers a variety of music and arts services and products all under the studio umbrella. Some of these include musical artist development, music lessons, vocal coaching, recording and producing services, art gallery display, and is now marketing for jingle/audio branding production products to businesses looking to advertise both locally and in the regional and national markets.
They teach guitar, violin, drums, piano, vocals, mandolin and ukulele.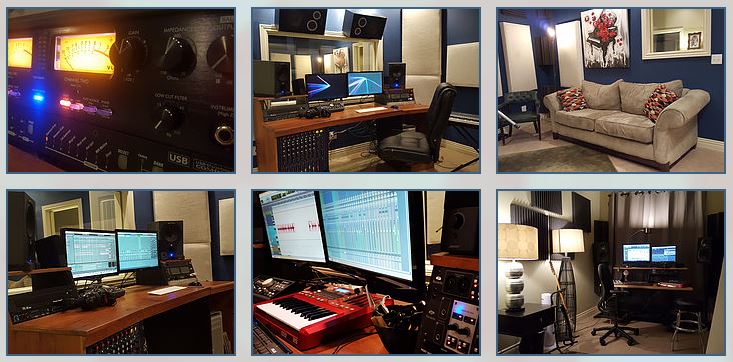 What music lovers and local moms have to say about Inside Out:
"Have only been a student for a relatively short time, but I was hooked even after my very first lesson. Nice facility and caring staff. I've always wanted to learn how to play music because I've always had a passion for listening to it. I can't wait to be able to create my own!" — Cedric Fonville
"We have been taking lessons from Jacob at IOS for a few years now. They are amazing. They make music lessons fun! My son cannot wait to go each week and when he comes out of his lesson he is smiling from ear to ear. Jacob's love of music rubs off on everyone around him and he motivates, encourages and empowers his students. We ❤️ Inside Out Studios!!!" ~ Tara Abshiers.
"Jacob and Leslie are wonderful with my boys! They teach the kids not just to play music, but to love it first. I couldn't say enough positive about InsideOut! Thank you for all you do!" ~ Mindy G.
"Inside Out has been wonderful for our kids. Love the atmosphere and the family feel of it." ~ Brandy R.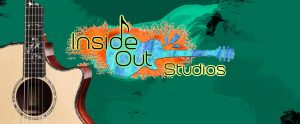 Congrats to the owners of Inside Out!
Click here to visit their website.