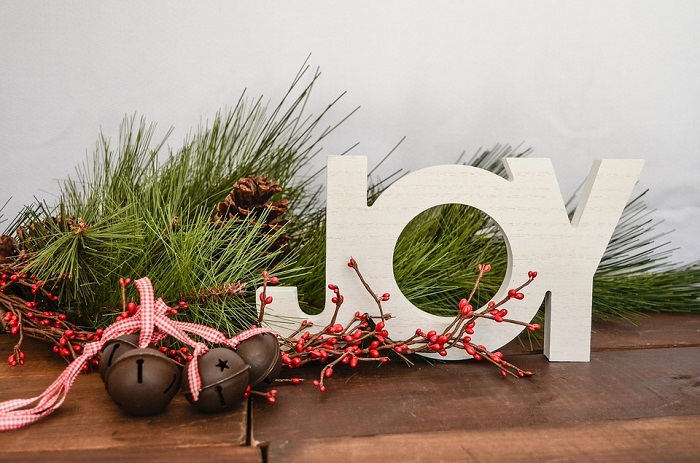 A local mom, K. (who wishes to remain anonymous) recently told us about her family's annual "Giving Calendar" tradition and we're guessing you might want to do something similar with your kids this year, too.
K. explained that the Giving Calendar is similar to an Advent Calendar but it encourages you to give back — in small or big ways. [See below for some great ideas for how your family can help others in Northwest Arkansas as we head into December.]
She said, "At times [the acts of kindness] have been incorporated with the Elf on the Shelf reminding my kids when they were younger of ways to give back and spread Christmas Cheer. So much of Christmas is commercialized and a Big Toy Book comes in the mail bigger and better each year the same can be said for kids' Christmas lists."
K. said her kids don't ask for nearly as much since they started this tradition.
So how many days is best?
K. said she's done the theme of "12 days of Christmas" and sometimes she and the kids offer kindnesses from Dec. 1-24.
"It has grown with the kids," she said. "Some years I'm more organized than others.  I incorporated it with Elf on the Shelf at first and then it turned into an advent type calendar. There are so many other examples of things we have done and still would like to do but the best ones come when they cater to your family, friends and community's needs, which differ from family to family and community to community."
K. said her aim is to not only help others but to encourage her kids to appreciate what they have because those are gifts that can't be bought or found in a box on Christmas Eve.
She said sometimes the giving back is just praying for people when there's really no way to help.
Here are some ideas from K. that you can add to your own Giving Calendar:
Happiness is a gift. To give thanks for our happiness and help share it with others: Smile at someone today. A smile is a gift you usually get back in return.
Isn't it great to have more than enough food to eat? Since our tummies are filled,  let's make some yummy treats and share them with friends and neighbors. Or: Let's make a meal and share it with the people of The Ronald McDonald House, Let's donate stuff to the local food pantry, etc.
It's so warm and cozy in this house. Let's go help those who don't have a warm cozy house like this. Some examples of helping would be getting a list of needs at  7 Hills Homeless Shelter and fulfilling one of more of the needs. Also, South Church in Fayetteville will gladly take sleeping bags, tents etc and distribute them to those who need them in the area.
Having a family that loves us is such a blessing. Let's Facetime Grandma (who lives far away) today and tell her we love her. Or let's write her a letter etc.
Spending time with family is one of the best things to look forward to during the holidays. Not everyone has a family to spend the holidays with and/or gets to spend time with their families. Let's visit a nursing home and take them Christmas cards or write a letter/send goodies to the troops through Operation Gratitude.
Today let's spread kindness. Let's let someone else go before us in line today. Say something nice to someone. Give someone a compliment. Buy the next person in line's meal at a fast food place like Starbucks or Chick-fil-A etc.
Reading is one of your favorite things to do. Let's find a book/s you've already read and donate it/them to the class library, or a Little Free Library etc. (You can also donate food to a Little Free Pantry.)
Since you have all kinds of fun toys to play with and you have some new things you'd like for Christmas, let's go through some toys that you don't play with much anymore and donate them to wherever you would like to donate them. We have mostly found a kid/s younger than my son and he asked them come and see if they might want some of them. They usually all get taken.
For a teen: If you know someone who's a single parent or maybe the other parent works away from home, encourage them to offer to babysit for them (as a gift/ no money exchanges hands) while they go shopping etc.
For a teen: Social media can be such a negative place sometimes. Let's make if more positive by posting something nice on someone's page today.
Doing something nice for our own family members. It can be helping mom make dinner, with the laundry etc. Helping dad with raking leaves. Reading to a younger sibling. Anything that isn't already on a chore list or that the kids usually fight about works here. Really anything goes and I usually have several of these.
This is my favorite and it is the most personal of all of them. Random acts of kindness. Giving isn't about receiving. It is just that, GIVING. A mom in our neighborhood lost her husband unexpectedly so we started leaving gifts for her and the kids at Christmas and my kids liked it so much we did it for a year on every holiday and there were no cards left behind no mention of us and it was done with the intention of just trying to do something nice for her and the kids. We have also done these for someone who lost their job before Christmas as well as other special circumstances. The reason this is my favorite is because it leads to stuff throughout the year and has in several cases.
Elf someone! Spread Christmas cheer by being like Buddy the Elf and put Christmas decorations in their yard (or room while they are asleep). These can be tacky and may not be seen as giving back but laughter is a good thing and it is spreading joy so I think they count.
Our pets are members of our family. Some pets out there are still waiting for a family. Let's donate food, toys, blankets or whatever pet items you want to list here. It can be stuff you have like warm blankets.
There are so many more things you can do and not all/none if you don't want them to require spending money such as the ones listed above and also being thankful for the beautiful world we live in and picking up litter, being a friend and inviting someone over to decorate Christmas cookies, decorating a gingerbread house or playing a game as a family (to teach them about appreciating their family and being present with each other, all devices turned off.) Giving someone your time is a gift.
What's your favorite way to give back? Share in comments!