Guest post series by Jacqueline Wolven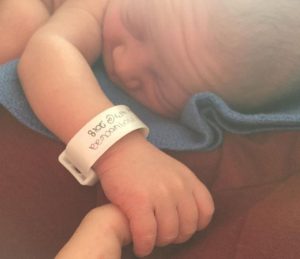 I like to think of myself as Mom 2.0 and not really grandma.
It isn't that I don't want to be a grandmother, but I'm only 47 and when I was growing up my grandparents were old. I am decidedly not old. Middle age, maybe, but not old.
I fretted about this while my daughter was pregnant, but it all fell away when we walked into Washington Regional's Her Health and he held onto my finger for the first time. It was love at first sight. These are my adventures on getting to do this baby love thing as a grandmother.
Now our grandson is just over two months, but it feels like he has always been in our lives. We went from running mother daughter errands in Northwest Arkansas to lugging around a heavy car seat without missing a beat. Why do they make those seats so heavy? He's only 12 pounds, but with the seat it seems heavier than my Coon Hound's 40-pound bag of dog food. I'm strong, but I'm not a weightlifter. I figure that I have to keep lifting it in and out of the car because otherwise I'll never keep up because he just keeps growing.
All that lifting happens because we are always on the move. We have been to Opera in the Ozarks at The Botanical Gardens where he laid on a blanket and smiled at the trill of the singers. Then we attended the Crude Mechanicals version of Shakespeare's Love Labors Lost in Gully Park where he shrieked at the first words uttered from the actors lips, but quieted down as the action started and Grandpapa, or Dad 2.0, took him for a short stroll behind the audience on the grassy knoll.
We have gone out to meet ups with our Northwest Arkansas Bloggers group where they are sweet enough to spray their hands with antibacterial gel before holding him. Plus there have been many strolls through the aisles of JoAnn's as we looked for new material to sew all the cute things a baby might need.
Does a two-month-old need to go to Opera, Shakespeare and meet ups? No, but mom does and I'm more than happy to lug the car seat across the parking lot or through the park to ensure that she doesn't feel isolated as a new mom. I remember that feeling when I had her 27 years ago.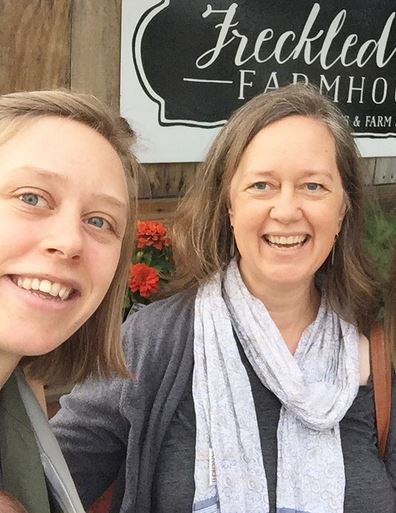 I was at home most of the day alone with an infant and although it was great; it was also extremely hard because it was lonely.
I'm a pre-internet mom so there were few distractions other than cleaning the house, cooking another meal, watching dull daytime TV or trying to read a book without getting lost when the baby cried.
Those days seemed long and could be spirit crushing. There has to be more than being spit up on or changing the 17th diaper of the day and when you are in it that can be hard to see. I would have given anything to have a grandparent take me out with the baby and show me that you can still be part of life outside the home.
This Mom 2.0 gig isn't too bad. I get all of the feel good moments, the outings, and the bonus points for helping out. Most importantly, I get to build muscle mass in my arms lifting that darn car seat. Whatever I was fretting about before he arrived was silly because this is the best job I've ever had.
Jacqueline Wolven is a speaker, marketing consultant, brand designer and tiny house dweller. You can follow her on Instagram @JackieWolven and see more at JacquelineWolven.com