Northwest Arkansas is so beautiful, in any season. If you're in the mood to go for a scenic walk, get in some family time, and enjoy the great outdoors, the folks over at Uncle Sam's Outfitters helped us round up some information on family-friendly local hikes, grouped by age.
Hikes for Children in Strollers or with Limited Mobility
If you've got a little one in a stroller, you'll want a hike no longer than around two miles total, even if you're pretty enthusiastic about it.
Hobbs Conservation Area Trails
Historic Van Winkle Trail: At a turn off on the highway with restrooms and picnic tables, this trail goes under the highway through a tunnel, the echoes of which will amuse your family. This trail starts down a hill and goes down on a slight slope into a gulley between two hills and describes the site with signs where the Van Winkle family lived at their mill. The path is graveled and appropriate for strollers.
Ozark Plateau Trail: This trail has both a paved surface and a outer loop that's crushed gravel and is fully ADA accessible and perfect for strollers. It's three-quarters of a mile long and goes through pine and oak trees with panels about the ecological and geological examples in the area.
Lake Fort Smith
Warren Hollow Trail: This trail isn't a loop so round trip it's 1.2 miles but it is accessible for strollers. It's a new trail in a new park that starts behind the visitor's center and ends up at the group lodge. It has beautiful views over the lake, crosses multiple bridges, and goes through the woods and along a road.
Prairie Grove Battlefield State Park
Battlefield Driving Tour: If you're looking for something where you don't even have to get out of the car, this tour will still get you and your family involved with the outdoors. The tour is available with a brochure or CD program that guides you through the area and teaches you about the history of the Civil War.
Battlefield Trail: This paved, one mile trail is over the area most contested during the battle and explains the history of the battle. It's fully ADA accessible.
Erble Area of the Buffalo River
Koen Interpretive Nature Trail: If you're looking to go further afield in Arkansas, head out to this trail north of Jasper in the Buffalo River area. This trail is ADA accessible so it's ideal for families who want to explore Arkansas more than just their backyard. The trail goes through the Koen experimental forest and explains the different plant life along the trail. You can watch an AETN video about the trail to get ready.
Ponds Trail: This trail is also ADA accessible from Highway 7 and navigates through wooded areas and around the pond. Bring your bird book and binoculars to take full advantage of this hike.
Hikes for School-Aged Children and Young Adults
Once your children are a little older, easy trails through wooded areas are completely appropriate, even if they have obstacles strollers can't get over. You can bring along a bird, plant, or insect guidebook and take the time together to explore nature and stop along the path to investigate what's going on.
Uncle Sam's, located in the Evelyn Hills Shopping Plaza, has a lot of  resources just for Arkansas that you might find useful when planning trips, including a book about hikes with children in Arkansas. Make sure to bring along water and a snack so everyone's happy and hydrated and use bug repellent in wooded and swampy areas.
Devil's Den
Lake Trail: Perfect for a short jaunt in the woods, this trail crosses over the lake with a beautiful suspension bridge. The trail is rocky and has roots that cross the trail so this trail is recommended for children who are sure of their footing. The look over the dam area is beautiful with a deep blue color, especially after a rain. This trail is one-mile round-trip and is not a loop.
Woody Plant Trail: Grab the chart of plants at the Visitor's Center and be on the look out for numbered markers on this trail to learn about local plant life. This quarter mile trail meanders through the park.
CCC Interpretive Trail: Self-guided tour brochures are available at the Visitor's Center and explore this easy quarter mile trail that's suitable for children. There are buildings left from the CCC camps to explore and signs that explain the history of the site. The trail is made almost entirely out of rocks and you'll find some stairs made of these rocks.
Lake Fort Smith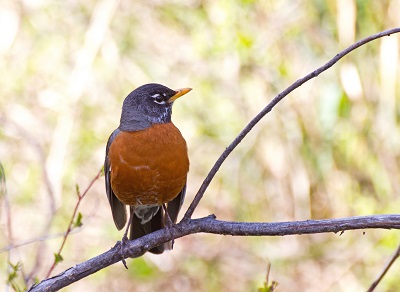 Ozark Highlands Trail: The western terminus of the Ozarks Highlands Trail, a 127 mile trail, is a great way to start in on longer hikes. Since it goes for such a long way, you can go as far as you'd like and then turn around.
As your children grow, their experience of this trail can grow with them. Maybe someday they might set out on a multi-day hike and do the whole thing!
Pedestal Rock Scenic Area
King's Bluff Loop Trail: This trail meanders through bluffs and wooded areas and goes by one of the tallest waterfalls in Arkansas. Views are spectacular on this 2 mile long trail and it is perfect for middle school aged children.
Hikes for Older Children and Adults
When your children are old enough to go on longer hikes and can carry their own supplies, you can plan much longer day hikes and pack along a lunch.
Buffalo River Area
Tyler Bend Trails System: The Tyler Bend area is perfect for an overnight camping trip, with access to campgrounds, picnic tables, and a visitor's center. There are four trails, all easy, that can be connected together for more than one day of different excursions. This is a perfect area for a first camping trip away from home because there's plenty to explore and access to the Buffalo River.
Ozark National Forest
Hawksbill Crag Trail: This trail includes the iconic rock bluff that we think of when we picture Arkansas wilderness. This is a moderate 3-mile hike but is something every Arkansan should do at some point in their life. It makes a great day hike in the spring or fall when the trees give their best show.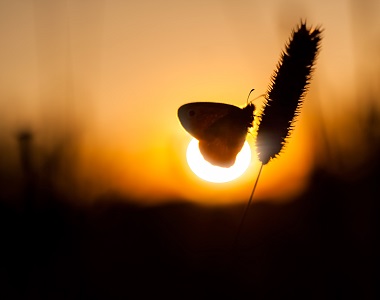 Lake Wedington
If you're looking for a long hike closer to home, Lake Wedington offers a campsite and a 15.4-mile trail. You'll have to double back to return back home so it's a perfect trail for an overnight hiking trip.
Mt. Kessler
On the southwest edge of Fayetteville, Kessler Mountain has steep bluffs and rock-covered woodlands with miles of nature trails that will take you through old-growth forest, rock outcroppings and native flora and fauna species. The area is great for hiking, birding, mountain biking, nature watching and relaxing. Sign a log at the parking lot to help the city document the area's use.
At the base of Mt. Kessler, there's Kessler Mountain Regional Park for the kids to enjoy and play organized sports.
Looking for more things to do in Northwest Arkansas? Click here to see a great list of fun ideas!