By Jade Stone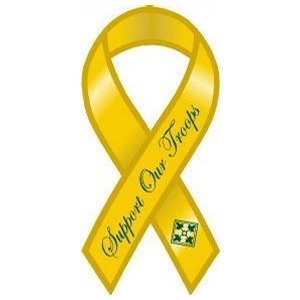 We have reached that point when the countdown to pre-deployment training begins. We are now within the "180 day mark" which means everything from insurance and paychecks to Drill and training dates begin to change.
In an effort to combat the upheaval, the military has begun to offer what is called Yellow Ribbon Training. We went two weekends ago and it was great. This training is for anyone supporting a soldier, not just the spouses. I saw grandparents, brothers and sisters, significant others, extended family members and even best friends-all interested in doing everything they can to support their soldier.
Truthfully, it was a bittersweet sight to look into the eyes of these people, many already beginning the mourning process and at the same time filled with tears of pride. Hurt and yet Proud of their soldier. It's an emotion that truly is a culmination of so many other feelings marbled into one and every person's is marbled differently.
For example, I feel angry for losing him again, proud that he would stand up and fight when others would turn away, saddened because I'm losing my best friend for 18 months, and worried for the harm's way in which he will be placed.
I also fear for my child's reaction to missing his daddy for so long. But finally, the feeling of exhaustion is sometimes overwhelming. There's just so much to do and so many hats to wear that one seldom knows exactly where to begin.
At any rate, this training is to bridge the gap between what the soldier tells the family and what might have been left out or lost in translation. Sometimes the soldiers get so caught up in everything that has to be done and all the paperwork that has to be completed they forget to pass along vital information to their loved ones. So this even was set up as an opportunity for the families to learn more about the resources available to them financially, legally, and emotionally.
While much of this I have already lived, I still found it invaluable and was disappointed I wasn't able to attend something like this the first time. I truly would have been much better prepared.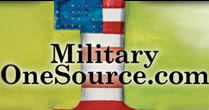 Tricare and Military OneSource were both discussed in detail. Tricare is the military health insurance and just like everywhere else, it changes regularly. We are actually in the middle of transitioning from one type of Tricare insurance to another-it's based on the soldier being active or inactive.
Since Jay is within the 180 day mark, we are considered eligible for the active duty insurance. If a family doesn't keep an eye on these changes and keep checking with Tricare, the results can be costly. Military OneSource is a reference point for family members and loved ones. It's a place to start when there is a need for something. I was amazed at the resources now available for the families! Furthermore, they offer so many of their services for free!
Next, the JAG officer pointed out important items to consider when filling out a Last Will and Testament, as well as what type of Power of Attorney is best for our situation. For me this was one of the hardest sections to deal with. There's really no getting around the idea that Jay might not make it home when you start talking about beneficiaries and wills. When they say "reality bites" they weren't kidding, I had just forgotten how razor sharp its teeth could be. While I could've waited a lifetime without discussing these issues with the man I can't bear to lose, it was an absolute must. God forbid it come to this but truthfully, when it's all said and done, having these conversations now would make the proceedings that happen after death move much smoother, with as little anguish as possible.
Finally, The unit's Chaplain's Assistant spoke. By the way, this is the same person whose sole job is to throw himself in front of a bullet for the Chaplain at all cost. Since the Chaplain cannot carry a weapon, the military appoints an assistant to act as his body guard. This was a new piece of information to me so I thought I'd share. He seemed to be the kindest, most genuine person I'd met and it was hard to imagine him in such a role. But, he was a great communicator which is why he talked about communication mediums along with techniques. He discussed the "art of communicating across an ocean" which truly can be an art form!
When Jay deployed last time, the soldiers couldn't have a cell phone (they are used by the insurgence to detonate bombs). Maybe that's changed but until then, we will have to settle with Yahoo messenger video chat or Skype. Neither are guarantees, but both are certainly better than not seeing him at all! It can be very frustrating trying to talk to one another with the delay on the line and while trying to hold back the day's stress. This can lead to stale conversations about the weather and what you ate for dinner last night. Not exactly meaningful topics of conversation but sometimes it's hard to decide what to say.
Neither side wants to share the agonies they are living through so as to not they don't bring the other down. It's important that you don't burden the soldier with the mini-tragedies going on stateside with the house, car, work, and the kids. While explaining that it's been hectic is one thing, detailing all the problems is a distraction the soldier doesn't need. Likewise, the soldier shouldn't necessarily talk about all the harm they've been through until they are safely home. Family members may not react in a positive manner to that type of news.
Jay told me once while deployed that he now knew what the scariest sound in the world was. I asked the obvious-"what?" to which he replied "the sound of a bullet flying past your head"….yeah, didn't need to know that at that very moment.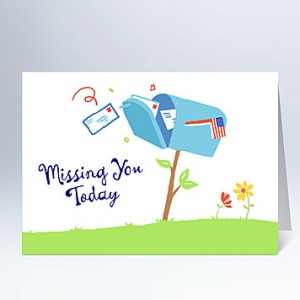 The other side of the communication coin is that it's important to remember sometimes you may not hear from your soldier for several days in a row. There are lots of reasons for this and usually, it's not because they don't care about you. The military will close off all communications when there has been some sort of incident, sometimes their missions don't run on a set schedule and lets face it, when an NCO barks at a soldier to do something, the soldier does it without regard to when he or she is scheduled to appear online!
We even received special kits for the kids as well as the spouses that were full of post cards and "starter letters", as well as creative ways to communicate and keep each other updated on the daily life at home through written word. In fact, and I can say this from experience, while the instant gratification of email is amazing, there is nothing more special in the world to people than receiving a hand written note from a loved one.
I was listening to the Chaplain's assistant talk about how important letter writing was when Jay leaned over and said, "I always kept your most recent letter in my side pocket no matter where I went just to have a piece of you near me." I remember smiling widely with admiration and a sense of connectedness before saying, "I kept one of yours under my pillow to read every night before bed so that the last thoughts of my day were words from you". Yes, romance does exist in war, it's just a little more creative!
The take away message today would be that please tell anyone who finds themselves in a position to support a soldier about the resources available to them and about Yellow Ribbon Training. Some units are not as great at communicating this kind of information as others. There are tons of resources to pull from. If the person doesn't know where to begin, go to Militaryonesource.com. That should set them up for a great start!
Have an awesome week and enjoy the Spring Season!

Jade welcomes your comments here as well as any suggestions you may have for her future posts. You may also e-mail her at akajadestone@yahoo.com. To read previous Military Mama posts, CLICK HERE.