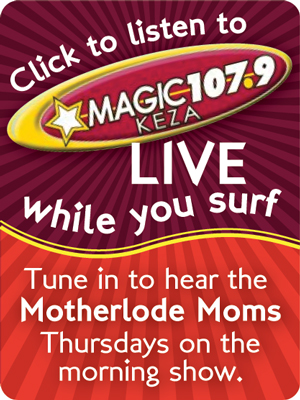 Since we kicked off our big Spring Clean Giveaway this week, we'll be talking about great cleaning tips when we stop by Magic 107.9 Thursday morning to chat with radio hosts Jennifer Irwin and Guy Westmoland. We'll be there a little earlier this week, starting around 7:25 and staying for about an hour, so turn on your radio or click on the graphic at right to listen to the show live on your computer.
We'll be talking about three spring-related topics today, and here are a few links where you can read more about each one.
Spring clean your house!
Spring clean yourself!
Have some bad habits that need cleaning up? Click here for 9 tips on how to clean up your act.
Heads up: April Fools' Day is tomorrow!
Don't forget about the BIG Spring Clean Giveaway going on this week. We're giving away a brand new front-loading washer and dryer set on pedestal stands, courtesy of Metro Appliances & More in Springdale. Click HERE to check it out and throw your name in the hat!
Save