Mamas, I went on a Google search for a blackened chicken pasta dish a few weeks ago, and I stumbled across the following recipe posted on the Aunt Bee's Recipes website, (which is fabulous, by the way. You should check it out.) I made this dish on a cold, rainy night, and it hit the spot. I couldn't find the exact brand of blackened seasoning that the recipe listed, so I just used a different one I found at the store. I also used 6 chicken breasts, so I ended up doubling the entire recipe.
We already had most of the ingredients on hand, so the only thing I needed to run to the store for was the heavy cream. It's a quick dish that's going in the "keeper" category, and I signed up for the newsletter from Aunt Bee's website. I'm hoping to get a few more great recipes like this one in my inbox soon. Hope you guys like it, too!
Ingredients
For the Blackened Chicken
3 Chicken Breast, sliced through the middle to make 6 thin cutlets
2 Tbsp unsalted butter, melted
1.5 Tbsp ZATARAIN's Blackened Seasoning
For the Alfredo Sauce & Pasta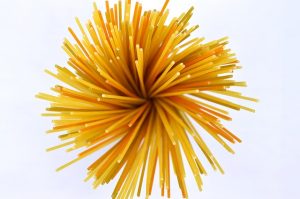 1 shallot, minced
6 Tbsp unsalted butter
1 cup heavy cream
1 cup grated Parmesan cheese
1/2 tsp salt
1/4 tsp pepper
parsley for garnish
16 oz cooked noodles
Click here to visit the Aunt Bee's Recipes website to get the instructions for how to put these ingredients together for the final dish. You can also get a printer-friendly copy of this recipe by visiting the Aunt Bee's Recipes website and scroll down to find the "print recipe" button.