It's the last day of August. Time to start thinking about warm food and Fall. And what mama doesn't love a recipe that's easy freezy? Motherlode reader Kristen Gemeiner recently shared two of her favorite recipes just perfect for eat half, then freezing the other half. We can all appreciate the joy of heating up a (previously) home-made dinner in just minutes. Of course, these look so delicious, there might not be any leftovers to freeze.
Thanks, Kristen!
Spinach-stuffed shells:
Ingredients:


Large package of jumbo shells (16), 1 10 oz package frozen chopped spinach, thawed, 2 beaten eggs, 1 cup ricotta cheese, 1 cup shredded mozzarella cheese, 1 cup shredded cheddar, 1/2 cup grated parmesan, 1 jar pasta sauce
Directions:
Cook pasta, drain. Meanwhile, drain thawed spinach, pressing out excess liquid. For the filling, combine: eggs, ricotta, both shredded cheeses, half the parmesan and the spinach. Spoon about 3 tablespoons of filling into each shell. Place 1/2 of shells into one casserole dish to bake and place the rest into a dish to freeze. Top with sauce, sprinkle with parmesan.
to eat: bake casserole, covered at 350 for 25 minutes
To freeze: seal, label and date for up to 3 months. To serve, bake casserole covered at 375 for 1 hour.
Black Bean & Sausage Burritos: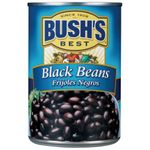 12 oz chorizo or Italian sausage (casing removed)
3/4 cup chopped onion
1/2 cup chopped green onion
1 clove minced garlic
1 cup ricotta cheese
3/4 cup shredded Monterey jack cheese
1 4 oz can of diced chili peppers drained
8 10-inch flour tortillas
1 15 oz can of black beans, rinsed & drained
For filling, in a large skillet cook sausage, onion, green peppers and garlic till meat is brown and onions tender. Drain off fat. Stir in ricotta cheese, cheese and chili peppers. Set aside.
Meanwhile, cook tortillas. Use a fork to mash the black beans into a paste. Spread 2 tablespoons of beans in center of tortillas, spoon 1/2 cup of filing into tortillas. Fold/roll up. Bake 4 burritos immediately.
To eat: Arrange 4 burritos on baking sheet. Bake at 350 for 10 minutes or until hot. Serve on shredded lettuce. Top with salsa and cheese.
To freeze: Wrap 4 burritos individually in heavy duty foil. Label, date, freeze for up to 3 months. To serve, bake at 375 for 45 minutes in foil or thaw overnight and bake for 15 minutes.
Recipe source: Better Homes and Gardens "Cooking for Two" book
If you've got nothing in the freezer to heat up tonight or no time to cook, remember you can pick up a take-home dinner from Cuisines Gourmet to Go. They've got different meals each day, and they are SO good. Today's take-home meal choices include red beans and rice with sausage and cornbread, or a fajita chicken salad with tomato basil soup. Yum. Click here to visit the Cuisines website and get more info!