Happy Monday, mamas! We love a good dip — in the pool or into a cheesy concoction (when we're armed with a chip, cracker or pita bread). We spotted this recipe for a spicy artichoke dip on the Harps website, and it sounds like it would be great to eat out on the patio or deck one evening this summer. We also love having a colorful dip on hand when people are coming over for a party. Put this one on your "try it" list!
Click HERE to get a printer-friendly version of this recipe on the Harps website.
Ingredients
1 can (14 oz.) water-packed artichoke hearts, drained and chopped
1/2 cup mayonnaise
1 package (3 oz.) cream cheese, softened
1 cup grated Parmesan cheese
1 can (4 oz.) chopped green chilies, drained
1/4 cup sun-dried tomatoes, chopped
1 clove garlic, minced
3 green onions, thinly sliced
2 tablespoons chopped fresh tomatoes
Bagel chips, crackers, crusty bread, or tortilla chips
Directions
Preheat oven to 350 degrees F.
In a bowl, combine artichoke hearts, mayonnaise, cream cheese, Parmesan cheese, green chilies, sun-dried tomatoes and garlic. Spread into a 9-inch pie plate or 8 x 8 baking dish.
Bake for 20 minutes or until top is lightly browned and bubbling. Sprinkle with fresh tomatoes and green onion.
Serve immediately with bagel chips, crispy crackers, toasted bread or tortilla chips.
For more meal inspiration, click here to check out the HUGE collection of recipes on the Harps website. You can register (for free) on the site and save all your favorites (or share one with a friend) by clicking one button. It's super easy to search for ingredients, and we love how organized the recipe collection is. While you're there, sign up to use the Harps Digital Coupon program. (No more forgetting your paper coupons at home!) Just enter your phone number at checkout and your coupons will be applied to the total. It's so easy, and it's one more reason we love shopping at Harps.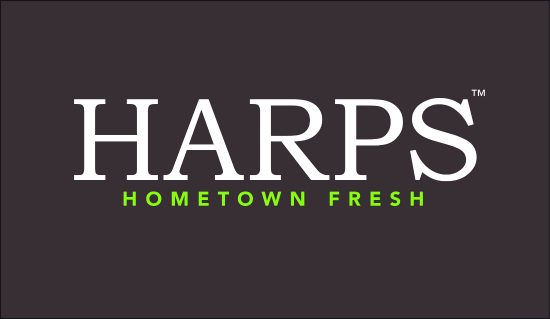 Save
Save
Save
Save
Save
Save
Save
Save
Save
Save
Save
Save
Save
Save
Save
Save
Save
Save
Save
Save
Save
Save
Save
Save
Save
Save
Save
Save
Save
Save
Save
Save
Save
Save
Save
Save
Save
Save
Save
Save
Save
Save
Save